RHOA: Who Is New Cast Member, Courtney Rhodes?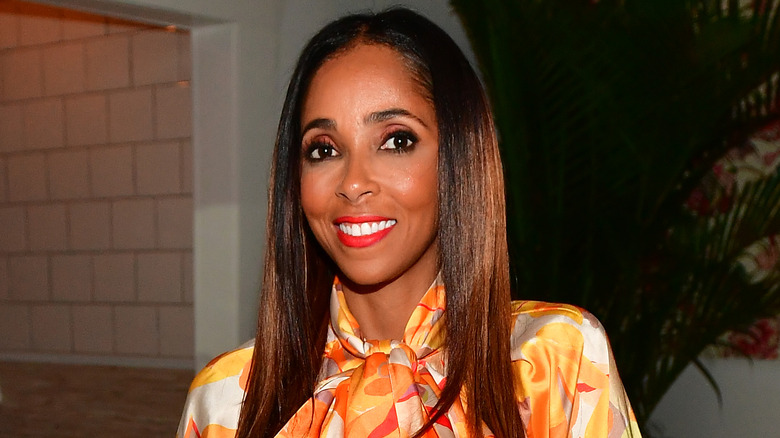 Paras Griffin/Getty Images
"The Real Housewives of Atlanta" Season 15 promises to be just as explosive as some of the show's previous seasons. Perhaps this is because Bravo is bringing a new "friend of" to the mix: Courtney Rhodes. Though a newbie to reality tv, Rhodes seems to be warming herself up to the drama that comes with it. In the three-minute trailer, Rhodes is seen in an altercation with longtime cast member Kandi Burruss. After telling her to "calm the f*** down, Burruss fired back at Rhodes, saying, "I'm about to head-butt this b***h!"
But while Rhodes might not exactly be friends with Burruss, she has apparently struck up a relationship with other "RHOA" royalty. Taking to Instagram in February 2023, Rhodes shared a selfie with alum Cynthia Bailey. "Wishing the happiest of birthdays to the beautiful, kind, and supportive @cynthiabailey – I hope this season brings you everything your heart and soul desires!" Rhodes captioned. It seems Rhodes is indeed a bonafide "friend of" as she has also posted a photo of herself alongside the show's other current cast members, Marlo Hampton, Shereé Whitfield and Sanya Richards-Ross.
Beyond her newfound friends, and apparent feisty spirit, who really is Courtney Rhodes?
Courtney Rhodes is a woman of many talents
Long before stepping into "The Real Housewives of Atlanta" fame, Courtney Rhodes was running things in the corporate world. Per her LinkedIn, Rhodes, a graduate of Mass Communications from Morgan State University, kicked off her career in 2003 when she started working as an account manager at iHeartMedia. Two promotions and over six years later, Rhodes left the company to work as an Account Executive at Meredith Corporation. Rhodes however made a return to iHeart in 2015, this time as a Senior Brand Consultant. In 2017, she eventually left to set up C&D | The Agency, her own Business Consulting and Management firm.
Speaking to The Atlanta Journal-Constitution in 2020, Rhodes and her co-founder Dina Marto opened up about how they hope to revolutionize business marketing as well as their mission with the brand. "The best way to unite and save the world is to put women in charge," Rhodes said. "It's no secret women get things done. We're coming together to be leaders in this movement."
In addition to her corporate background, Rhodes also has a creative side which she explores through her jewelry brand Courtney Raquel, of which she doubles as the founder and creative director. "My life is a continual journey of seeking and searching for a moving target: a deeper, more intimate, and fulfilling relationship with my inner self, potential, and freedom," she wrote of herself on the company's website.
Courtney Rhodes is a proud mother
Outside of her successful career, Courtney Rhodes wears another hat: mother. The reality star is mom to daughter Jala whom she welcomed during a relationship with record producer Bryce Wilson. And despite her long list of personal accomplishments, Rhodes is even prouder of her daughter's milestones. In August 2018, Rhodes took to Instagram with an adorable mother-daughter picture, gushing over Jala's accomplishments at Syracuse University. "While I'm already having separation anxiety, I'm so proud she's walking into her junior year at Syracuse on the dean's list, a McNair Scholar, and making such dope music," she wrote.
When Rhodes is not celebrating Jala's academic achievements, the proud mom spares no words in appreciating her daughter's admirable character traits. "On this day 25 years ago, I was gifted with life's greatest present, my dearest Jala," Rhodes wrote in an April 2023 birthday tribute. "She puts the 'a' in authenticity + I'm incredibly blessed I've been allowed to evolve through her these last 25 years."
A marketing expert, a creative genius, a proud mother, and a soon-to-be reality star, Rhodes' talents know no bounds. Lucky for us, we get a front row seat to better get to know her.