Wynonna Judd's Daughter Receives 8-Year Prison Sentence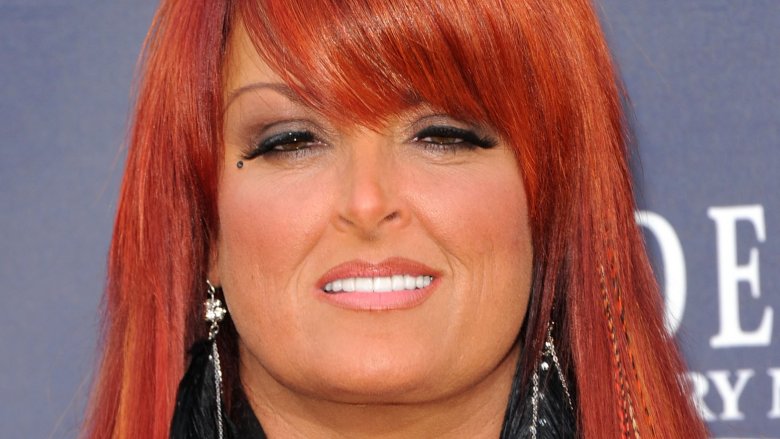 Getty Images
Wynonna Judd's daughter, Grace Pauline Kelley, was sentenced to eight years behind bars.
Radar Online reports that Kelley, whose father is Judd's first husband, Arch Kelley, received an eight-year sentence for violating her probation. She's been ordered to serve time at West Tennessee State Penitentiary. "Her probation was revoked on February 8, 2018," a rep for Williamson County Detention Center told the celeb news site. "She was sentenced to serve eight years. The meth manufacture, delivery, sale and possession with intent charges run concurrent with charges at Maury County."
Kelley reportedly absconded from a recovery program on Nov. 21, 2017, leading to a warrant for her arrest being issued on Nov. 22 and served on Dec. 16.
While Kelley's release date is slated for Aug. 10, 2025, the 22-year-old is only expected to serve 30 percent of her sentence. She will be eligible for parole on Feb. 4, 2019.
Kelley had previously pleaded guilty to meth manufacture, delivery, sale, and possession with intent in Williamson County Court on May 26, 2017. She was also charged with manufacturing and delivering meth in Maury County, and she pleaded guilty to a lesser charge of possession of meth, as noted by People. She was subsequently ordered to pay $3,092.50 in fines and sentenced to 11 months and 29 days in jail. The sentence was expected to be served on probation after she spent 30 days in jail, which she completed on March 7, 2017.
Kelley had also pleaded guilty to evading arrest and received a four-year sentence. The sentence was suspended and Kelley was to serve it on probation given that she spend 180 days at an in-house rehabilitation center. She was later released from Williamson County Detention Center on June 16, 2017, and, at the time, she continued on with the drug program.
Kelley has a history of problems with the law. According to the Daily Mail, Kelley was arrested at a Walgreens in Nashville, Tenn. on Dec. 18, 2015. Authorities had noticed that her car had been sitting in the parking lot for a long time. After noting that the car's license plate had been improperly fastened to the vehicle, officers approached the car, finding Kelley behind the wheel and a man identified as Richard Wilcutt in the passenger seat.
A concerned citizen gave the officers a bag that they'd seen thrown out of the passenger side of the car. It contained a shredded box of pseudo-ephedrine and a receipt for Coleman fuel, which is used in making meth. After checking a nationwide database, cops discovered that Kelley had made many pseudo-ephedrine purchases, and they her arrested on charges of manufacturing meth.
Kelley was also later arrested for allegedly being a fugitive from justice on in November 2016.