Joe Jackson Passes Away At 89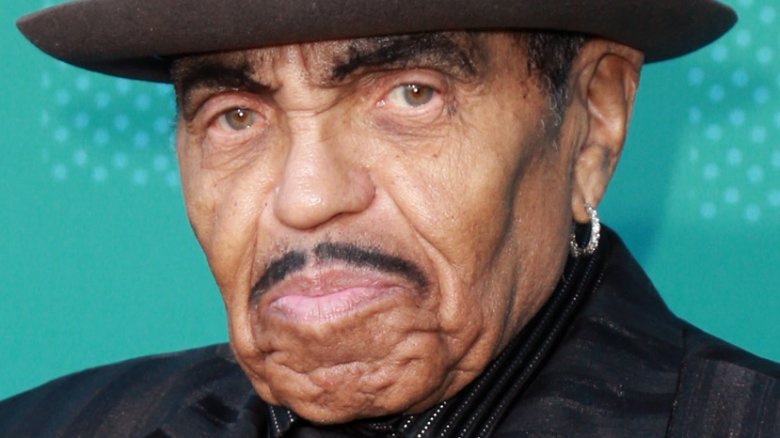 Getty Images
Joe Jackson has died.
TMZ reports that the Jackson family patriarch passed away in Los Angeles at 3:30 a.m. on Wednesday, June 27, 2018. He had been battling terminal pancreatic cancer. A source told People magazine that the father of 11 was "not doing well" in recent weeks. Joe was 89 years old.
On June 20, Joe's son Jermaine Jackson, 63, told the Daily Mail, "[Joe's] very very frail, he doesn't have long. The family needs to be by his bedside — that's our only intention in his final days."
Shortly after Jermaine spoke out about his father, Joe himself took to social media to share a post that seemed to hint that the end was near. "I have seen more sunsets than I have left to see," Joe tweeted alongside a photo of himself in front of a sunset. "The sun rises when the time comes and whether you like it or not the sun sets when the time comes." However, his granddaughter Paris Jackson soon claimed that her grandfather did not tweet the message.
"This is a beautiful tweet," she shared on her own Twitter page, "though it upsets me to see whoever is in charge of this account taking advantage of it. my grandfather did not tweet this. i'm not sure if he's ever used this account." When questioned by her followers, she added, "I was with him there's no possible way for him to have tweeted it."
Joe made a name for himself in the entertainment industry by engineering the group The Jackson 5, which consisted of his sons Jackie, Tito, Jermaine, Marlon, and Michael. He also helped with the advancement of son Michael Jackson and daughter Janet Jackson's solo careers. Unfortunately, he didn't just build a reputation for his involvement in the music world. He also became known for the poor treatment of his children. As noted by People magazine, Michael once told Oprah Winfrey that his father had beaten him. Michael's sister LaToya claimed that Joe had abused her and had threatened her brothers, using guns to get their attention.
Regardless of his past, our thoughts are with his loved ones who mourn his loss.