Sarah Hyland Shares Health Update Following Recent Hospitalization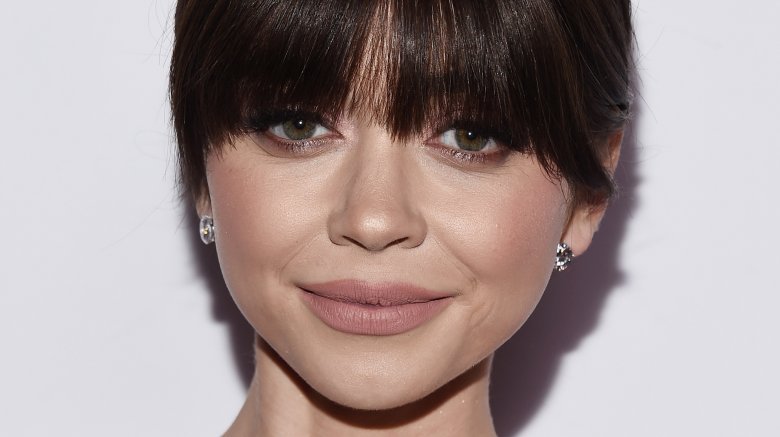 Getty Images
Sarah Hyland is on the mend.
The Modern Family star took to her Instagram Stories on Tuesday, June 26, 2018, to share a health update with her fans following her recent health scare. "Finally have clearance to workout," the 27-year-old actress wrote, captioning a snapshot of herself hitting the gym while sporting a black crop top outfit. "Abs here I come. It's been a while. Strong > Skinny." 
As Nicki Swift previously reported, Hyland announced that she'd been hospitalized on Monday, June 18, while participating in National Selfie Day last week. "Sometimes a selfie is more than just a good angle or feelin cute. This time for #nationalselfieday I've decided to share my truth. As painful as it is," she wrote alongside a photo of herself from her hospital room, in which her face appeared to be swollen. 
While adding the hashtag, "#stayhealthymyfriends," the TV star continued, "So here is my face that was torn from work against my will. But I'm very grateful it was. Health should always come first."
In a new video, which she captioned with, "Workout before work," Hyland told her followers, "I'm normally shaky, but I'm even shakier from working out." 
At the time of this writing, the reason for the actress' recent trip to the hospital is still unknown. However, she has often spoken openly about her chronic health problems, which stem from her lifelong battle with kidney dysplasia. Her condition had resulted in a kidney transplant in 2012.
"I was born with so many health issues that doctors told my mother I would never have a normal life," Hyland told Seventeen in 2015. "And she said, 'You're right, she won't — but it won't be because of her health.' When my mother told me that story, it resonated with me: if I can't have an ordinary life, I might as well have an extraordinary one. If you set your mind to something, you'll achieve it."
With her hit ABC comedy series locked in for a 10th season, the actress is currently back to work amid her recovery, starring in the rom-com The Wedding Year. Hyland also serves as an executive producer on the upcoming film.