Famous People Who Have Been Replaced By Younger Stars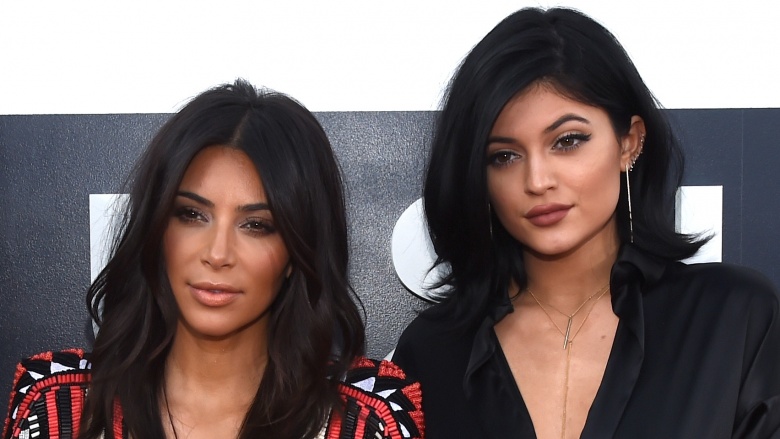 Getty Images
Some stars are just remodeled versions of existing celebrities. Don't believe us? These stars' careers (and sometimes even their appearances) seem to be following their predecessors' playbooks to a T.
Natalie Portman And Daisy Ridley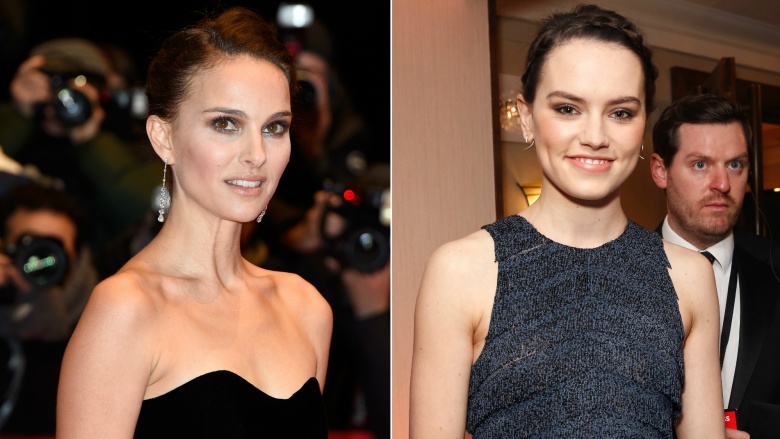 Getty Images
Thin? Check. Girl-next-door pretty? Check. Star Wars franchise star? Check. Now all Daisy Ridley has to do to turn into Natalie Portman is get pregnant out of wedlock by a guy who has a girlfriend, defend Roman Polanski, and win an Oscar.
Christina Aguilera And Ariana Grande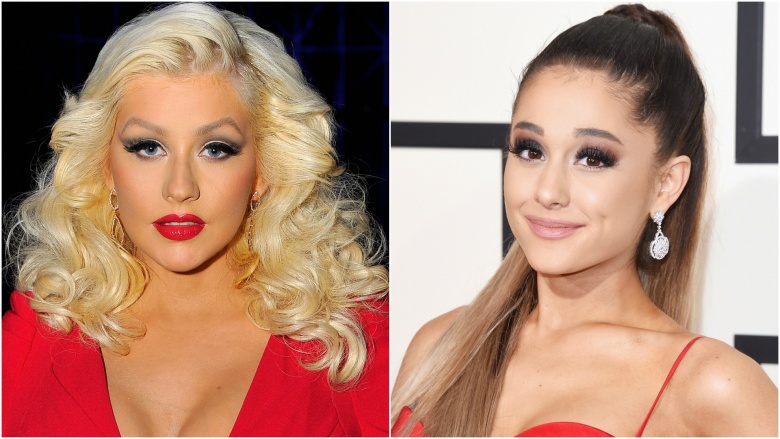 Getty Images
Both Ariana Grande and Christina Aguilera are pint-sized vocal powerhouses. They both also have diva tendencies and have come under fire for their attitudes at times, have dated backup dancers, and shaded their rivals (like when Grande accused Selena Gomez of lip syncing, and when Aguilera dissed Britney Spears). They've both toured with their rivals' beaus: Grande with Gomez's on-again-off-again love Justin Bieber, and Aguilera with Spears' first love, Justin Timberlake.
Britney Spears And Selena Gomez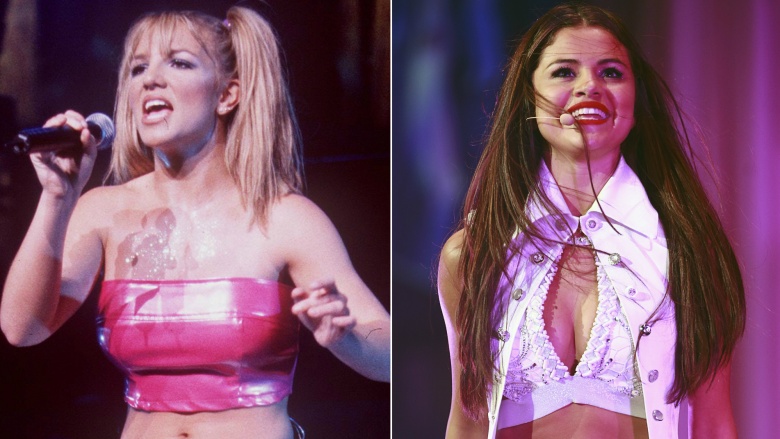 Getty Images
Selena Gomez is essentially Britney Spears Lite. Gomez, like Spears, conveys a sexualized girl-next-door image. They both got their starts as child stars on the Disney Channel. And like Spears in her prime, Gomez is more known for her messy love life (this time Justin Bieber instead of Justin Timberlake) than for her vocal ability, acting ability, or, well, anything else. Gomez went to rehab in 2014, while Spears had a full-blown breakdown in 2007.
Justin Timberlake And Justin Bieber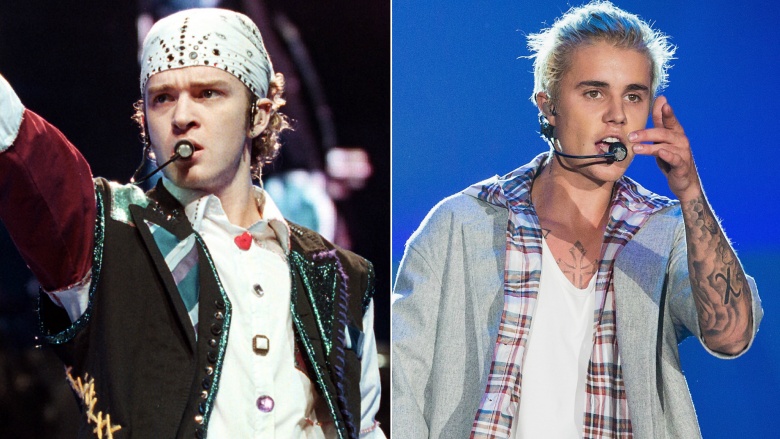 Getty Images
Justin Timberlake started out as a child star, then went on to occasionally rock embarrassing cornrows, date a major pop star (and a slew of other celebs—sometimes at the same time), and perform R&B as an adult. Sound familiar? Justin Bieber started performing pop as a kid, went the EDM and R&B routes as a grownup, has gotten flak for appropriating black culture, has an on-again-off-again romance with Selena Gomez (who's the new Britney!), and a habit of maybe-possibly cheating on her with other stars (Us Weekly alleges Kendall Jenner, Hailey Baldwin, and Kourtney Kardashian have all hooked up with the Biebs while he may or may not have been dating Gomez). Just don't tell Bieber about the comparisons: In 2012, he walked out of a radio interview when a DJ had the nerve to favorably compare his song "Boyfriend" to Timberlake's sound.
Lindsay Lohan And Emma Stone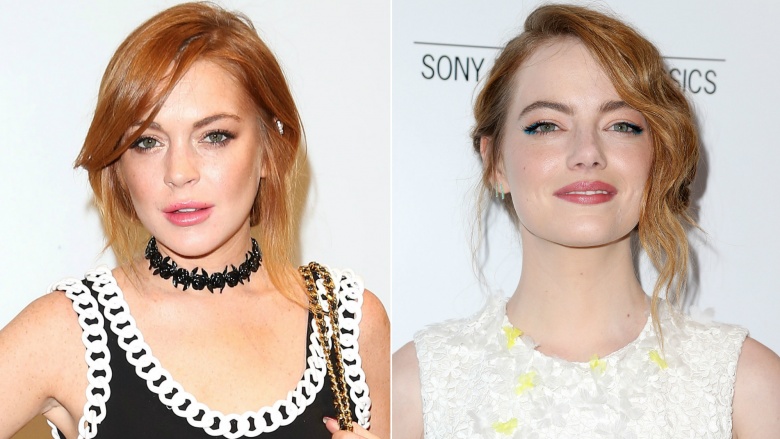 Getty Images
Emma Stone has the career that Lindsay Lohan could have built if she'd only been able to keep her crap together. The adorable redhead started in comedies like Superbad (2007) and moved on to dramatic roles, like her Oscar nominated turn in Birdman (2014). Lohan didn't make the most of post-Mean Girls (2004) success, picking lousy projects like I Know Who Killed Me (2007) and focusing more on being a hard-partying tabloid staple and petty criminal than a hardworking actress. While Stone has never lacked film work, Lohan has been relegated to commercials, TV movies, and limited run plays across the pond.
Halle Berry And Zoe Saldana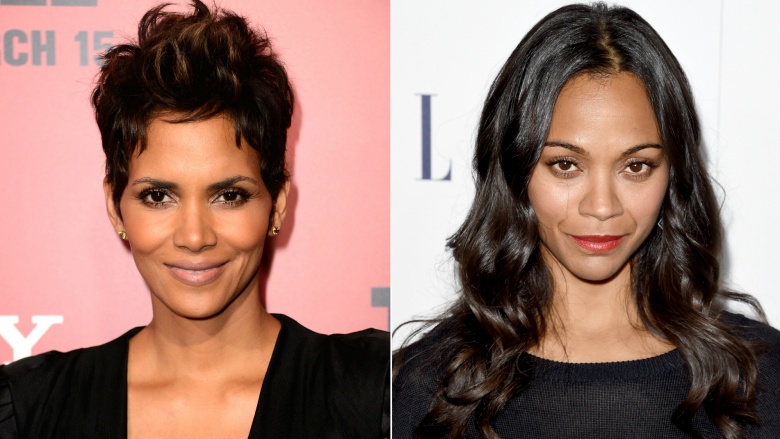 Getty Images
Halle Berry won an Oscar for Monster's Ball (2001), which should have given her a lot more options in terms of scripts. Unfortunately, she didn't choose wisely, and flops like Catwoman (2004) eventually branded her as box office poison. Her continued success was limited to the X-Men franchise, where her line delivery as Storm left much to be desired, and her TV series Extant. Zoe Saldana seems to be picking up where Berry left off: though bombs like Colombiana (2011) proved she can't necessarily carry a movie herself, she's been part of huge moneymakers like Guardians of the Galaxy (2014) and Avatar (2009), as well as a television turn in the 2014 Rosemary's Baby miniseries.
Margot Robbie And Nicole Kidman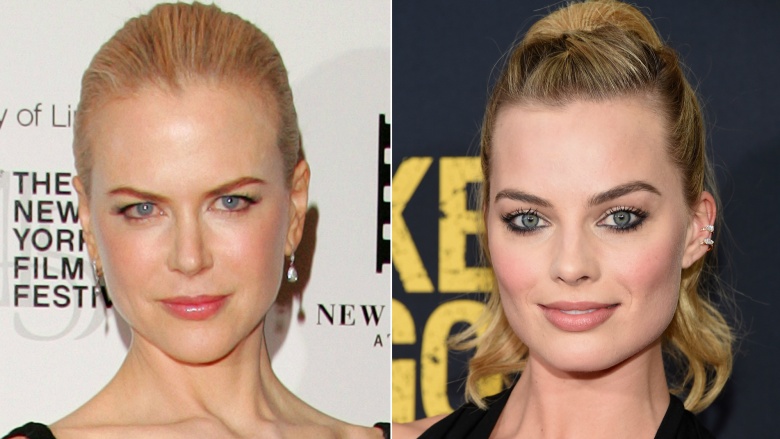 Getty Images
Margot Robbie is a stunning Australian ingenue, just like Nicole Kidman was when she first landed in Hollywood from Down Under. Both stars have been in critically acclaimed work, with Robbie earning an Oscar nomination for The Wolf of Wall Street (2013) and Kidman nabbing a trophy for The Hours (2002). They've both also starred in Batman franchise films, with Kidman in Batman Forever (1995) and Robbie in the upcoming Suicide Squad (2016). As ageist Hollywood begins to phase Kidman out of leading lady roles, expect to see Robbie a lot more often.
Pink And Demi Lovato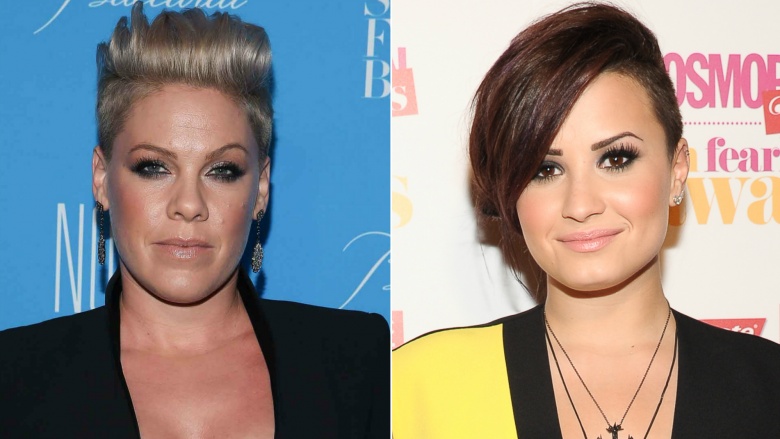 Getty Images
Demi Lovato and Pink both have some of the most powerful voices in their respective pop generations. They each thrive on experimenting with their hair colors (sometimes going short) and being unlike other girls in their peer groups. Pink skewered her ditzier peers in her "Stupid Girls" video in 2006, while Lovato told Craig Ferguson in 2013, "There's a lot of young people who look up to me and there needs to be someone who stands up and says it's not about molly and partying and all that stuff," which many took to be shade towards Miley Cyrus. And while the rock-tinged Pink and Lovato may not make as many headlines as their more dramatic peers, they each have some of the most loyal fanbases in the world, with touring revenues to prove it.
Bobby Brown And Chris Brown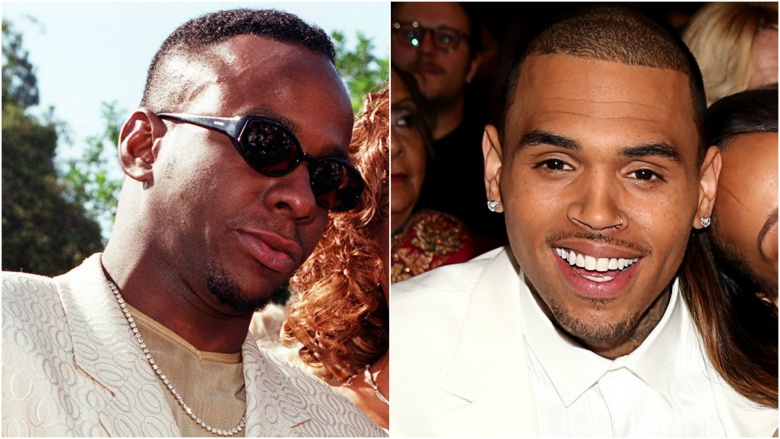 Getty Images
Both Bobby Brown and Chris Brown are so notorious for their bad behavior that their abundant talent is often overlooked. Breezy will forever live in infamy for battering then-girlfriend Rihanna in 2009, while Bobby is often blamed for the downfall of then-wife Whitney Houston. Both stars have battled alleged substance abuse problems: Bobby has multiple stints in rehab, while Chris had his probation revoked in December 2013 after failing a drug test. Hopefully both stars can get their careers and personal lives in order so they're remembered for their art, not their habits.
Kim Kardashian And Kylie Jenner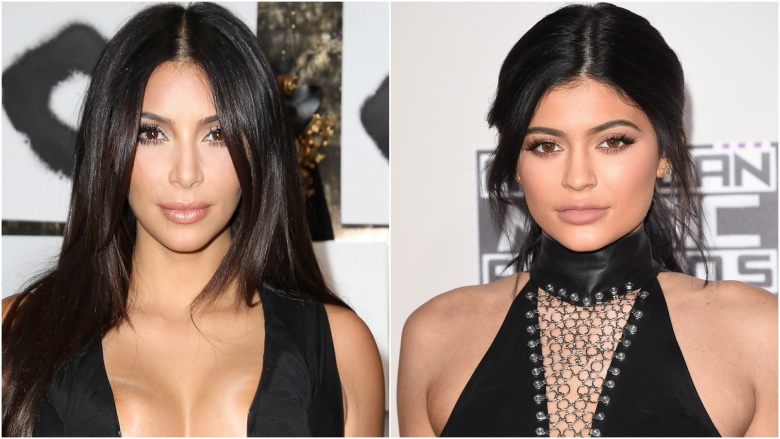 Getty Images
Kylie Jenner is big sister Kim Kardashian's living, breathing sequel: She's proud of her curves, spends an exorbitant amount of time and money on her appearance, and has a rapper boyfriend. Unfortunately, Jenner's beau, Tyga, benefits from her fame, unlike Kardashian, whose brand was improved by husband Kanye West (and not vice versa). Both women's fame is almost entirely dependent on their Instagram accounts, though Jenner has yet to appear nude on hers.
Michael B. Jordan And Will Smith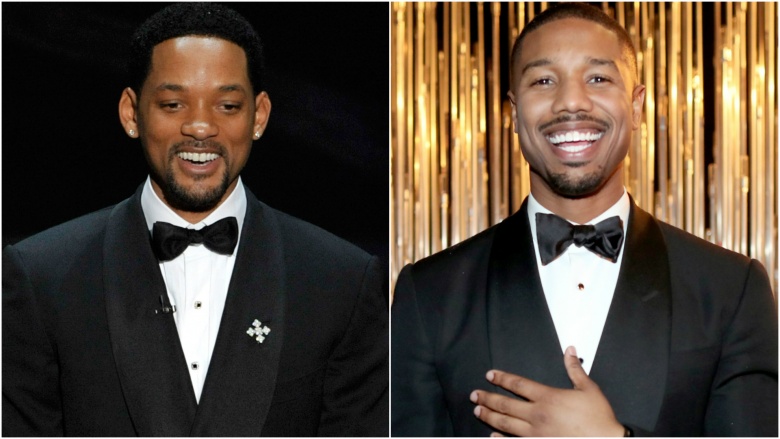 Getty Images
Michael B. Jordan and Will Smith each garnered critical acclaim for playing boxers, with Smith even nabbing an Oscar for his portrayal of the titular Ali (2001) and Jordan winning numerous awards for Creed (2015). Both actors have an abundance of charisma and make the most of the material they're given, whether it be a superhero in a flop like Fantastic Four (2015) or the patriarch in a Scientology allegory bomb like After Earth (2013). Both Jordan and Smith are able to emerge from lackluster projects unscathed, which is no small feat.