The Real Reason Alexis And Jim Bellino Called It Quits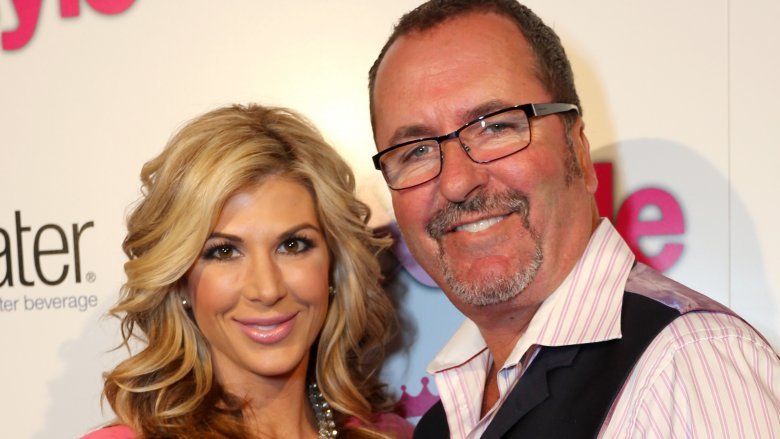 Getty Images
Alexis and Jim Bellino are speaking out.
On Thursday, June 28, 2018, the Real Housewives of Orange County alums broke their silence on their divorce.
"It is with heavy hearts that we inform the public of our mutual decision to end our marriage — but it's important to us that you know we made this choice together, with love, and as the best decision for our children's future," the former couple released in a joint statement (via Entertainment Tonight). "We hold one another in the highest regards as spouses, and especially as parents. We have agreed on 50/50 custody of the children, and we ask that you respect our privacy by not theorizing about the reasons for our divorce."
As Nicki Swift previously reported, Jim filed for divorce just last week after 13 years of marriage. Citing irreconcilable differences, he listed their date of separation as "TBD," and asked for spousal support from Alexis. At the time, he had also requested joint legal and physical custody of the exes' three children: 12-year-old son James and 10-year-old twin daughters Melania and Mackenna. 
Alexis, who was reportedly fired from the hit Bravo series in 2013, had previously called it quits with her first husband after two years of marriage in 2004. The 41-year-old television personality went on to marry Jim, a successful businessman, the following April.
In the week since Jim's divorce filing, rumors surrounding why the reality stars decided to split have surfaced, which he and Alexis were quick to squash in their recent statement. Noting that there's "nothing provocative, alluring, or sordid about the dissolution of our marriage," they added, "we strongly support each other," but "simply grew apart over time." Alexis and Jim reiterated, "There is no ill will or bad blood between us," before concluding with a message of gratitude to their fans for their continued support.
The Bellinos are sadly not the only high-profile couple headed toward divorce this year. Other recent celeb splits include the likes of Kendra Wilkinson and Hank Baskett, Channing Tatum and Jenna Dewan, and Alicia Silverstone and Chris Jarecki.