Things To Know About Wendi Deng, Putin's New Lady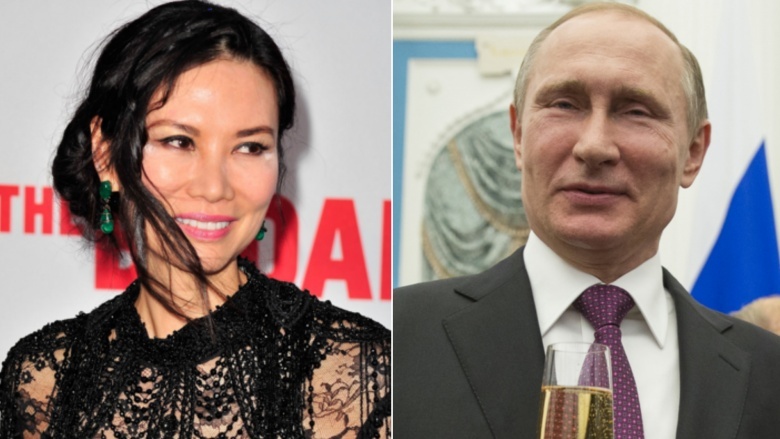 Getty Images
Russian President Vladimir Putin has seemingly become quite the ladies man. He's been linked to many women since his 2014 divorce from his wife of 30 years, but his latest supposed girlfriend is turning heads across the globe. Headlines claim he's dating controversial businesswoman Wendi Deng, formerly known as Mrs. Rupert Murdoch. Before photos of this peculiar pair begin surfacing across the internet, check out these six must-know facts about the glamorous Ms. Deng.
She has interesting exes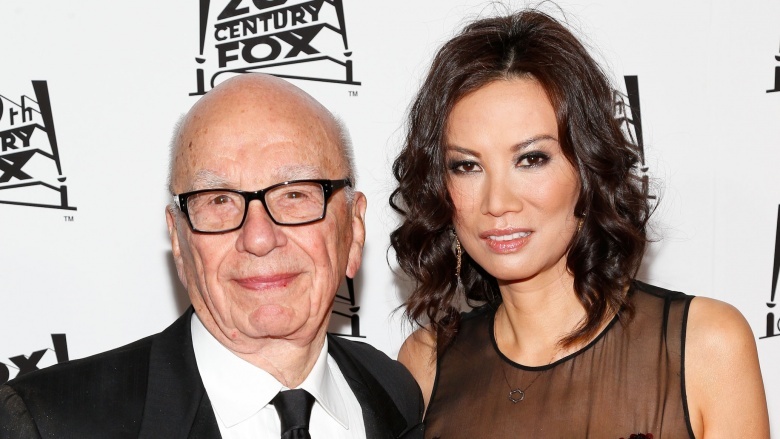 Getty Images
No matter who Deng dates, she'll forever be tied to her ex-husbands, billionaire media mogul Rupert Murdoch and much lesser known businessman Jake Cherry. According to The Wall Street Journal, Deng met the Cherry family—a married couple with young kids—in her native China and moved with them to Los Angeles in 1988, at age 19, to go to school. She wound up having an affair with Mr. Cherry, whom she married in 1990. According to the article, that union lasted less than three years. Deng married Murdoch in 1999 and together they had two kids: Grace (2001) and Chloe (2003). Fourteen years later, Murdoch filed for divorce, citing irreconcilable differences.
The power couple's marriage often took abuse from the media. Some gossip sites suggested Deng was unfaithful to Murdoch, who is nearly 38 years her senior. Others speculated that Grace's godfather, former UK Prime Minister Tony Blair, was to blame for the duo's demise, though there has been no confirmation that Deng and Blair were more than friends.
She's got a mean left hook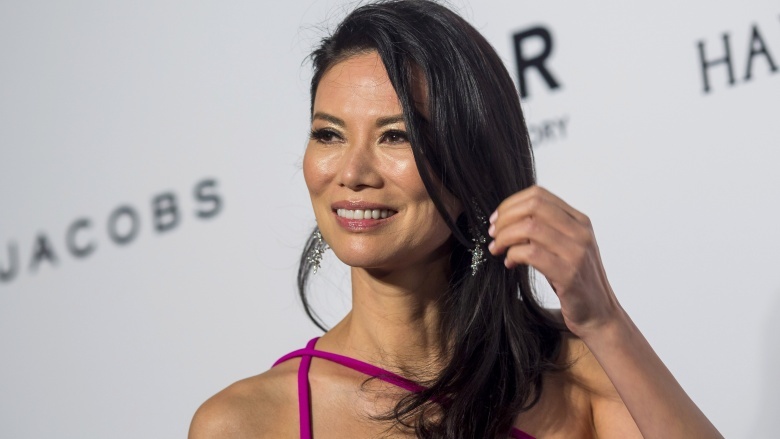 Getty Images
Deng proved her loyalty to her husband, not to mention her incredibly fast reflexes, during Murdoch's controversial testimony before a British parliamentary subcommittee in 2011. Murdoch was answering questions about widespread phone hacking involving one of his newspapers when a protester interrupted the proceedings, lunging toward him with a pie. Deng was sitting behind Murdoch when she leaped up and over him, punching the protester with a nasty left hook. The televised incident was arguably the most exciting element to the proceedings and gave Deng some major street cred. "Until the cream-pie incident, she'd really been branded the classic younger wife with a tinge of racism and stereotyping," said Andrew Butcher, a former senior communications executive at News Corporation, to The New York Times. "That turned everything around for her." Journalist Katie Couric put it this way, via Twitter: "Wow Wendi Murdoch giving whole new meaning to the term tiger mother—insanity!" Opposing lawyers even praised Deng for her swift movements, crediting her with preventing more damage and drama.
She's a Health Nut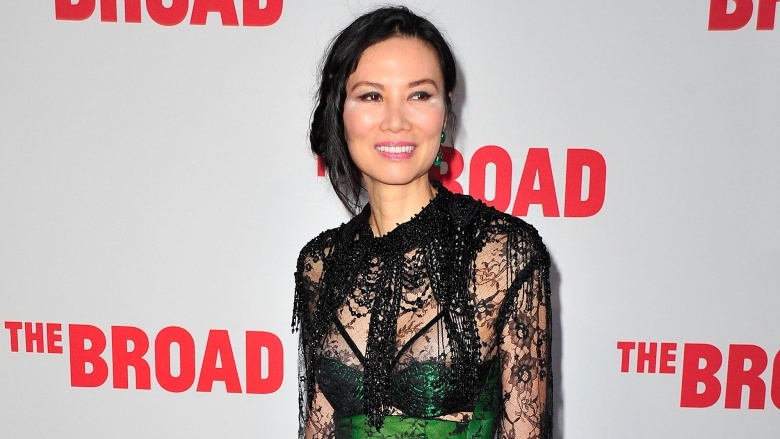 Getty Images
Judging from Deng's slim figure and glowing skin, she's either a doctor's best customer or an extremely health-conscious nut. Our money is on the latter. Deng reportedly whipped Murdoch into shape during their marriage with 6 a.m. workout sessions and compulsory soy protein shakes. Vanity Fair said Murdoch was "reborn under the direction" of his third wife...enduring a rigid yoga routine, darkening his hair, and abandoning his coat-and-tie standard for a more relaxed, casual look. If history repeats itself, she'll be putting Putin, who is often photographed shirtless, on a diet ASAP.
Deng is accomplished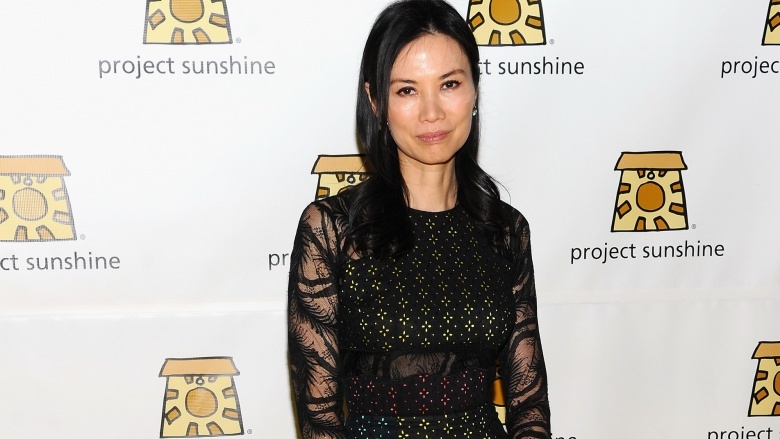 Getty Images
Deng was born in the Jiangsu province of China in 1968 and originally given the name "Wen Ge," which, according to Stylist, means "cultural revolution" and reflects the Communist movement in full swing at the time of her birth. As a teenager, she changed her name to Wendi and enrolled in a five-year medical school in China, but midway through her studies, she moved to the United States on a student visa. She earned her bachelor's degree in economics from California State University and an MBA in business administration from the Yale School of Management.
Film Producer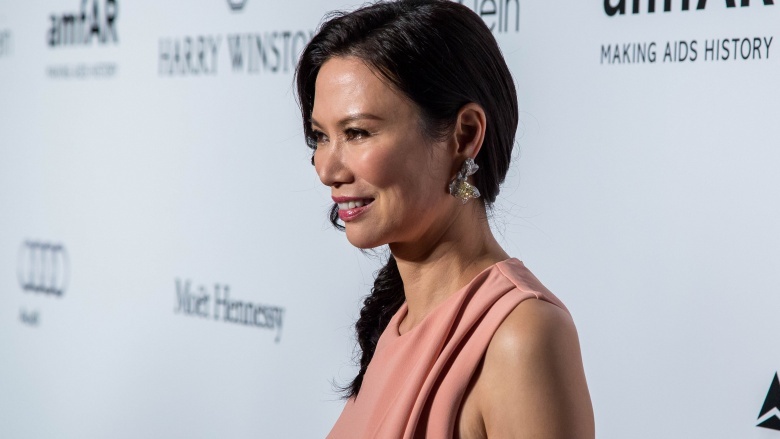 Getty Images
Deng is not only a mother and accomplished academic. She's got an eye for the arts as well, and is increasingly involved with motion picture production. According to CNN, Deng is co-founder and co-CEO of Big Feet Productions and co-produced the film Snow Flower and the Secret Fan, based on the book of the same title. The Chinese historical drama was distributed in the United States in 2011 through Fox Searchlight—one of Murdoch's many companies. In 2016, Deng lent her producing powers once more to the critically acclaimed documentary Sky Ladder: The Art of Cai Guo-Qiang. The film follows the story of contemporary artist Cai Guo-Qiang from his childhood in Mao's China to his success on the global art scene.
Employer from hell?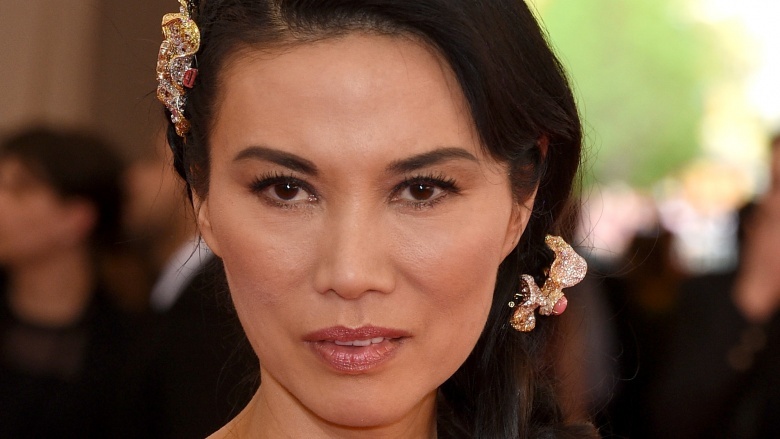 Getty Images
Deng reportedly runs a tight ship when it comes to her house and two daughters. According to a damaging interview with a former member of the family's staff, Deng is ruthless. Ying-Shu Hsu told Gawker she was hired by the family to teach the girls Chinese, but her duties shifted after a nanny got the ax. Hsu said working for Deng was "like a war zone," and portrayed her boss as a hothead. She describing one incident where Deng allegedly kicked a nanny to the curb. "One of the nannies made a mistake in the car, and Wendi told the chauffeur to stop the car and told the nanny to get out and then drove off." Hsu also claimed she fractured her knee by tripping over a tricycle at the Murdoch's family home in Beverly Hills. She sued for damages in 2007, but the complaint was eventually dismissed by a judge in 2011.