LeBron James Secures $153 Million Lakers Deal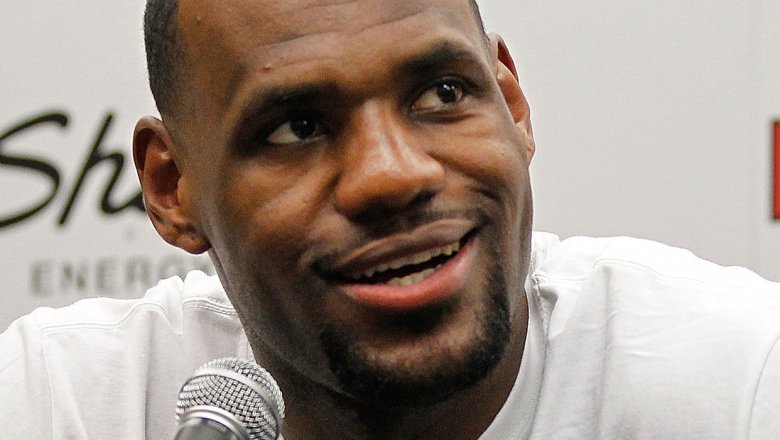 Getty Images
LeBron James certainly won't be hurting for cash anytime soon.
The fan-favorite NBA star signed a four-year $153.3 million contract with the Los Angeles Lakers, as reported by ESPN. His agency had announced the news on July 1, 2018, claiming that the athlete had scored a $154 million deal. This contract is the longest that James has signed since he previously had a six-year deal with the Miami Heat in 2010.
ESPN notes that James, who played for the Cleveland Cavaliers last season, led almost every statistical category for the team, including games played, points, rebounds, assists, and steals.
According to TMZ, on Friday, June 29, James had told the Cleveland Cavaliers that he would not be playing ball with them, turning down an option for a $35.6 million contract for the next season and revealing that he was to become an unrestricted free agent. James is expected to address the big change on Tuesday, July 3.
Many celebrities took to social media to react to the Lakers' latest addition to their team. Chrissy Teigen apparently had an inkling that James would sign with the popular NBA team, as she shared a tweet about the news and wrote, "told youuuu."
Former Lakers star Kobe Bryant congratulated James on his new deal, writing, "Welcome to the family."
Ice Cube also responded to James' move to the Lakers, tweeting out, "There is a God! Must be Magic," referencing Magic Johnson, former NBA star and current president of basketball operations of the Los Angeles Lakers of the National Basketball Association. The rapper added the hashtag, "#happydaysarehereagain."
Sounds like everyone's pretty excited about James' switch to the Lakers.