Who Is Christy Turlington's Husband, Edward Burns?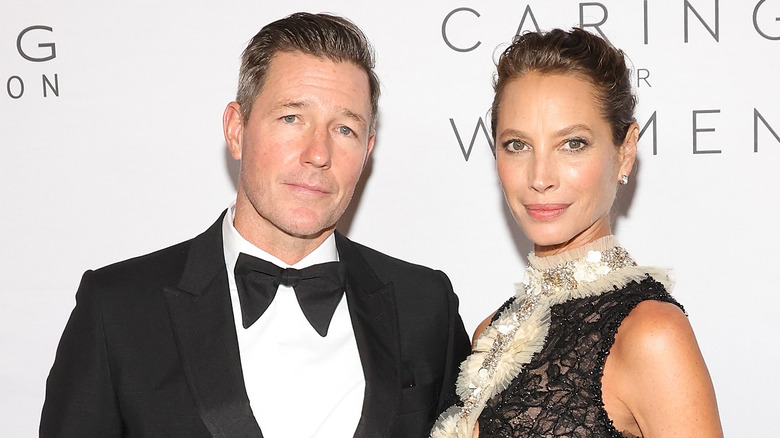 Taylor Hill/Getty Images
Supermodel Christy Turlington's first encounter with her husband, Edward Burns, wasn't so memorable for her, but the actor remembers it very well. "I was a production assistant at a television show ['Entertainment Tonight'] and we interviewed Christy back when I was just a lowly PA. I had to get her a cup of coffee. Fortunately, she was very nice," Burns told HuffPost Live. "She has no memory of it, but of course, [as] the PA who gets to meet Christy Turlington, I remember it very well," he mused.
The two met again in 2000 at a charity event, and this time Turlington took notice. Six months later, the couple was engaged and planned to wed in October 2001. However, Burns and Turlington decided to delay their wedding after the 9/11 attack. After a brief split, they got married in 2003, with Bono walking the supermodel down the aisle in place of her deceased father. At the time, Burns had a handful of film roles and writing roles under his belt, but it was his first passion project that put his name on the map.
Edward Burns took a chance with his first independent movie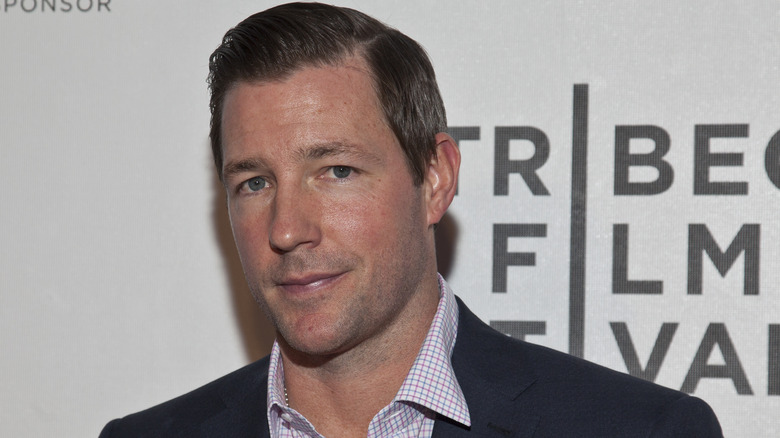 lev radin/Shutterstock
Edward Burns grew up on Long Island surrounded by cops in his family, but he chose to go the more artistic route. The filmmaker studied English Literature at Albany University and The State University of New York at Oneonta. During his junior year, he transferred to Hunter College in New York City, where he studied filmmaking. In 1995, he wrote, directed, and starred in his low-budget film, "The Brothers McMullen." Burns made the film with a $30,000 budget, which he filmed in his Long Island home. It debuted at the 1995 Sundance film festival, where it won the Grand Jury Prize and got picked up by Fox Searchlight.
"The Brothers McMullen" garnered much interest in Burns from Hollywood. "I got a couple of offers. Studio things with, you know, more money than I've dreamed I'd make in my entire life. And you know, opposite some pretty decent-looking gals. I want to act in other people's films, but I don't want to act in any film that is close to the film that I will make one day," he shared in Filmmaker Magazine.
Burns went on to write and direct "She's the One," as well as star in "Saving Private Ryan." However, his true heart lies in making his own films, as it allows him to spend time with his wife, Christy Turlington, and their two daughters.
Edward Burns is a dedicated father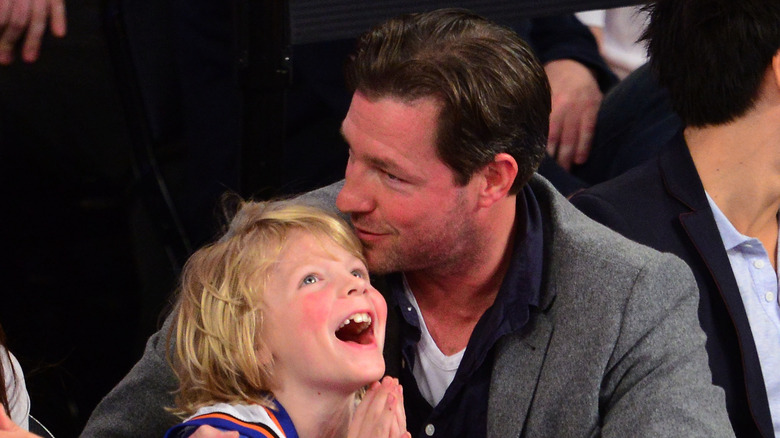 James Devaney/Getty Images
In June 2003, Edward Burns and Christy Turlington became first-time parents when they welcomed their daughter Grace. Three years later, they had their son Finn. Turlington shared what a committed partner and father Burns was after they had their children. "From the moment I became pregnant, Eddie supported all of my maternal instincts in pursuing our birth options. He was as involved as I needed him to be and then when our children were infants, he took on as much of the burden as I was willing to relinquish," she wrote in an essay for Today.
It's because he wanted to be a present father that he opted to be a director rather than an actor in feature films. "It's easier to be a director when you make the kinds of films I make. I make these small movies in New York. I control our schedule and the number of hours we work each day and it ensures that I am there to either drop the kids off at school or be home by bedtime. I'm really lucky," Burns stated to the Santa Monica Mirror.
After 20 years together, Burns and Turlington are still going strong. On January 29, the famous '90s model posted a birthday tribute to her husband on Instagram and gushed, "Happy Birthday to my 'Steady Eddie.' The best partner in raising our kids and in navigating this growing older and wiser together that is marriage."