Whatever Happened To Carson Kressley?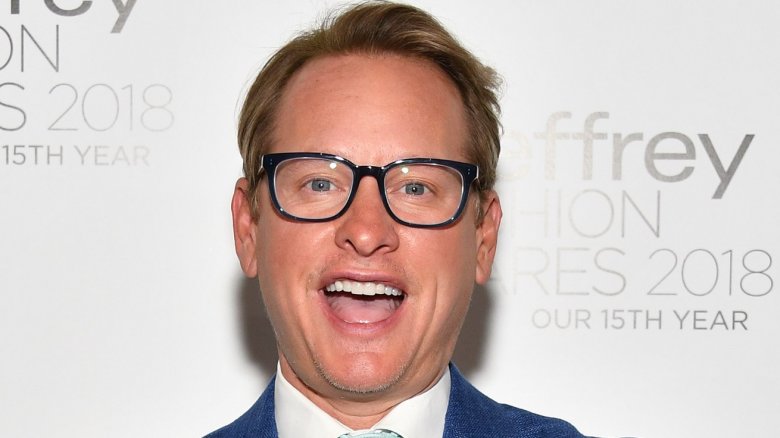 Getty Images
Carson Kressley isn't one to take it easy. Ever since Bravo's original incarnation of Queer Eye for the Straight Guy called it quits in 2007, the fashion guru has demonstrated he'll do whatever it takes to stay in the public eye. Whether he's hosting a doggie fashion show or posing nude on a motorcycle for The New Celebrity Apprentice, Kressley's always looking for ways to reinvent himself — and he's not afraid to venture into unknown territory. As he told People in 2011, his life philosophy can be chalked up to: "Challenge yourself, jump off the deep end and learn to swim."
In recent years, Kressley has tried his hand at stand-up comedy, competed on Season 13 of Dancing with the Stars, and served as a "competition insider" for Miss USA 2018. Since 2015, he's been a full-time judge on RuPaul's Drag Race, and he prides himself on his ability to separate the "basic b****es from the bada** queens." Meanwhile, he's still found room for romance, opening up about his brief affair with a certain retired NFL player in 2016.
Ready to feel inadequate about your own accomplishments? Well, take a look at what Kressley's been up to lately.
A one-two punch of songs and shtick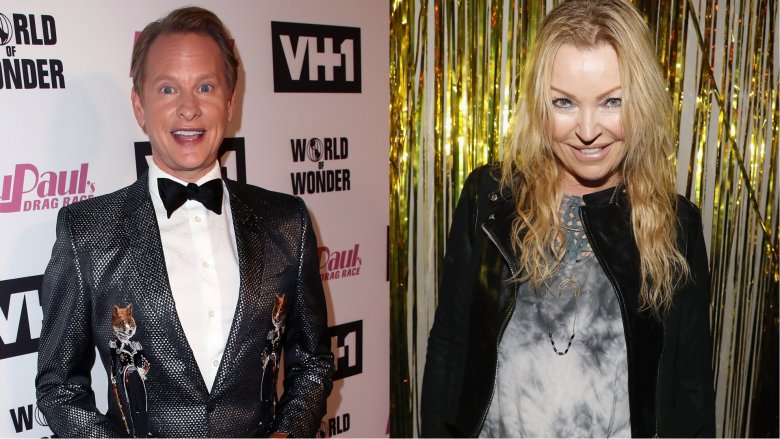 Getty Images
"I've always wanted to do a stand-up show, but I didn't want to do it alone." That's Carson Kressley talking to Get Out in February 2018, doing everything in his power to spread the word about "Stand Up with a Twist". The evening of "cabaret, classics, and comedy" was a collaboration between Kressley and his good friend, the ubiquitous disco diva Kristine W. The showcase featured both entertainers descending upon small venues and treating audiences to a one-two punch of songs and shtick.
"You can literally reach out and touch the audience!" Kressley told Lehigh Valley Style, describing the intimacy of The Rrazz Room in New Hope, Pa. He told McCall that he and Kristine W both "grew up with great variety shows like Sonny and Cher. ... We kind of want to do something like that." And so they did.
Though he found the prospect of performing live "a bit terrifying," Kressley told Get Out the event sounded "too fun not to do," and his intentions were certainly noble: "Kristine and I hope to have a really great time in a world that's kind of not so awesome at times." Fair enough.
Beauty pageants and some ugly controversy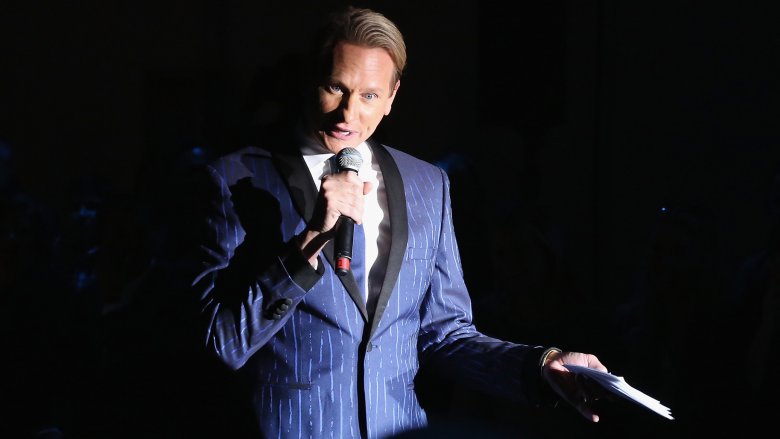 Getty Images
Carson Kressley knows his way around a beauty pageant. In 2017, he hosted the long-running Miss'd America Pageant, a drag extravaganza in Atlantic City, N.J., and in May 2018, he provided commentary for the Miss USA pageant. One of those comments proved rather controversial.
As he surveyed the 51 competitors, Kressley ruffled a feather or two when he claimed the prospect of choosing a winner felt "like Sophie's Choice! They're all so good!" Kressley was alluding to the 1982 Meryl Streep film, or perhaps the 1979 William Styron novel on which the film is based. The plot of Sophie's Choice involves a woman who must choose which of her two children will be executed by Nazis. According to People, Twitter went into overdrive. Lots of folks criticized Kressley's comparison, while others told the social media sphere to lighten up.
Put a Super Bowl ring on it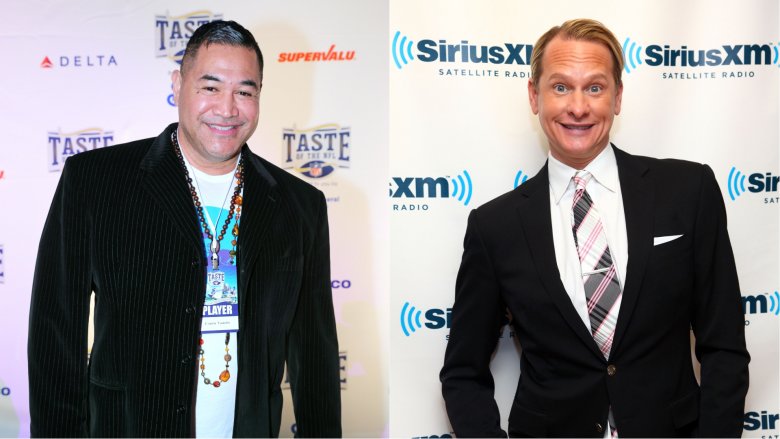 Getty Images
Have you ever sat there wondering whether Carson Kressley has time to pursue matters of the heart? Well, stop. In March 2016, Kressley confessed that he had a fleeting romantic dalliance with former NFL defensive lineman Esera Tuaolo. (Tuaolo came out publicly in 2002, after retiring from the league.) "I've wore his Super Bowl ring, which was pretty hot," Kressley told Bravo. 
Kressley admitted he was caught off guard by the hoopla their fling spawned. "I didn't think that was going to be a big deal," he said, noting that he and Tuaolo only went on a few dates together. This was no "big, long romance." In fact, Kressley was initially worried Tuaolo would be upset that their tryst had become public knowledge, but the athlete took it all in stride. In fact, Kressley said Tuaolo "loved it" and "was fine" with all this kissing, telling, and ring-wearing.
​He's passionate about his 'supermodel' horses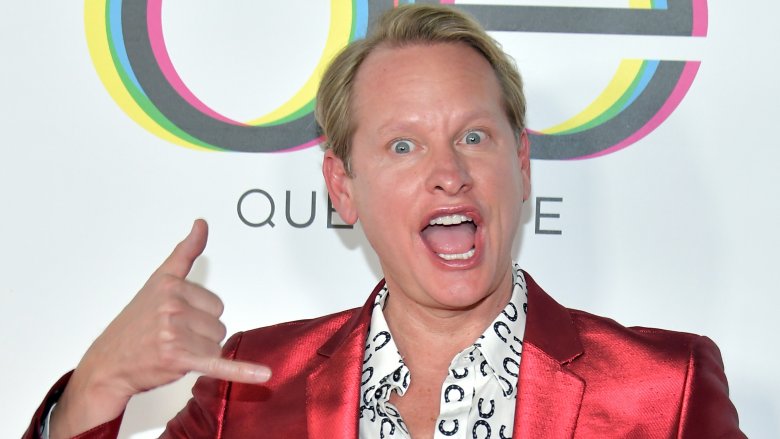 Getty Images
Carson Kressley has a thing for horses. Growing up, he pleaded with his parents to buy him a Saddlebred, but they never caved. When he was 16, he saved up $2,500 and bought his own damn horse. By 2013, he owned a total of 12 Saddlebreds, according to EQ Living. He considers the animals akin to children, save for one major advantage: "I don't have to pay for college."
Far from a dilettante, Kressley won the World Champion Amateur Rider crown in 2009, and he locked down the Gordon Jenkins International Award in 2018. That accolade is given to somebody who's gone out of their way to spread the word about the majesty of the American Saddlebred to other countries. Carson told US Equestrian that he considers Saddlebreds "the Supermodels of the show ring." 
He told Greater Talent Network that "riding my horses is the most perfect afternoon," and competing, he says, helps him hone his social skills, particularly since he often rubs elbows with celebs: "I was in the ring with William Shatner," he told EQ Living, "and Misdee Wrigley Wright" of Wrigley's Gum fame." With his newfound confidence, he didn't even feel particularly starstruck: "I thought 'That's cool, no biggie.'" (That Wrigley gum person sounds like a pretty big deal to us.)
He has a 'rad bromance' with drag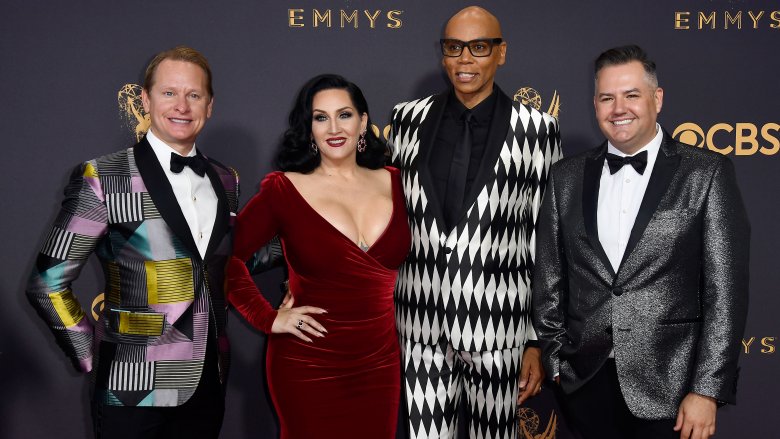 Getty Images
Carson Kressley was named a full-time judge on RuPaul's Drag Race in 2015. At the time, executive producer RuPaul told Variety that Kressley and fellow new addition Ross Mathews were the perfect choices because "they're not just showbiz experts, they're super-fans and longtime lovers of the art of drag." Kressley is clearly delighted to be part of the production, writing in 2017: "I have had a rad bromance with the show from the start."
Kressley has also penned regular Drag Race recaps for Entertainment Weekly, zealously chronicling his every passing thought about each episode. (Example: "I want it to all slow down so I can savor all the glamour, drama and intrigue!") The job perks are many: "I get to wear a cute outfit, meet with Ru and Michelle [Visage], and amazing guest judges," he told Out in Jersey, adding. "Don't tell the network I'm having this much fun because they might stop paying me."
Canine couture for a cause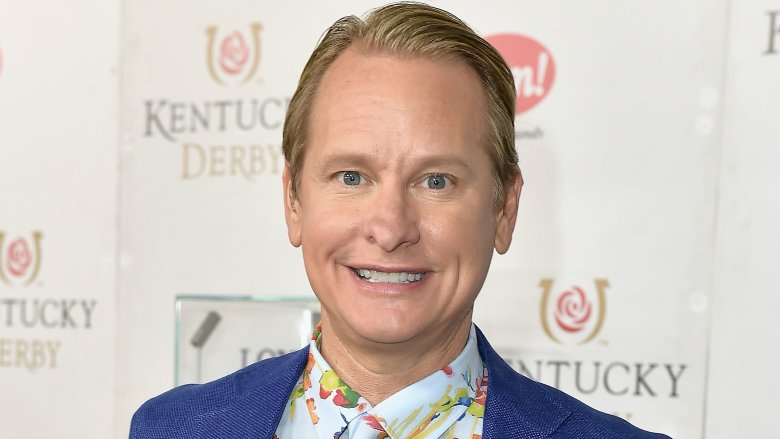 Getty Images
Why aren't canines allowed to scamper down the catwalks like their human supermodel counterparts? The annual Fashion for Paws Runway Show puts an end to this injustice, showcasing a number of fabulous dogs strutting their stuff in gasp-worthy high-couture fashions. Carson Kressley acted as master of ceremonies for this slobberingly suave occasion in 2017 and 2018. "If there's a dog in an outfit, you can count on me being there," he told Wtop in 2017. "It's like: Dogs in bow ties? Yes! Bring it on!"
This fabulously furry affair is more than campy fun: It's a fundraiser for the Humane Rescue Alliance, an organization that comes to the aid of roughly 60,000 animals annually. The money helps fund rescue and adoption services, affordable veterinary care, spay-neuter services, and more. The fashion show is "fun, it's lighthearted and, hopefully, heartwarming," Kressley said. Above all, Kressley hopes the ongoing event "inspires people to help with animal rescue or even adopt a pet." At the very least, it should inspire you to buy your dog a kicky cloche or something. 
He thinks Arnold is 'totes adorbs'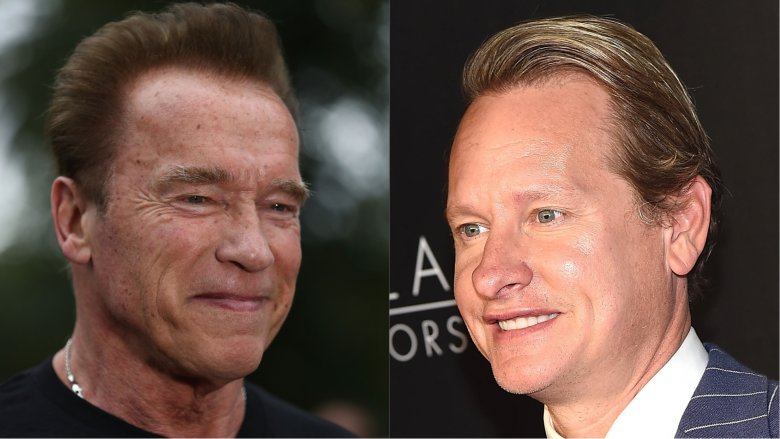 Getty Images
Fact: Winning isn't everything. In 2011, Carson Kressley competed on Season 13 of Dancing with the Stars and was eliminated after five weeks on the competition. He took the judges' decision in stride, telling The Hollywood Reporter that the experience was a positive one. Kressley told People the competition made him "so much more aware of my body" and gave him more "charisma and confidence." 
Meanwhile, Kressley received "a lot of flak" for appearing on The New Celebrity Apprentice in 2017, because of the show's connection to Donald Trump. He told The Advocate the cast was "under the impression that Trump wasn't involved in any way," so the subsequent announcement that he'd be an executive producer came as a surprise. Still, Kressley doesn't regret his decision to compete on the show, particularly since he raised $25,000 for the True Colors Fund, a charity that helps homeless LGBT youth get back on their feet.
Bonus: Kressley also went on the record to call host Arnold Schwarzenegger "totes adorbs" and "cuddly even." He added, "I'm pretty sure he had strong feelings for me as well."
​He stripped and sat on a motorcycle for Boy George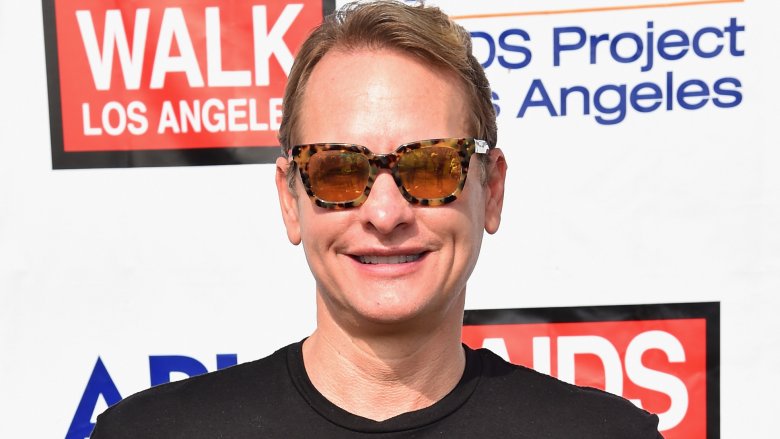 Getty Images
On the third episode of The New Celebrity Apprentice, Carson Kressley worked up the nerve to strip down and straddle a bicycle — all at the urging of Boy George: "Push your bits under like a drag queen." Both Apprentice teams were tasked with creating a "disruptive" advertising campaign for a new Kawasaki motorcycle called the Vulcan S, and the team decided a nude Carson Kressley was the way to go. 
Kressley was reportedly worried about his manscaping (or lack thereof), but went through with the photo shoot anyway. Kawasaki execs reportedly thought the "tasteful nude" was a bit "too much" at the end of the day. Kressley subsequently wrote about the experience in People: "Besides some fleshy bits getting stuck to the gas tank, all went well."
He wants to revive Fashion Police, even if he has to 'pretend' to be mean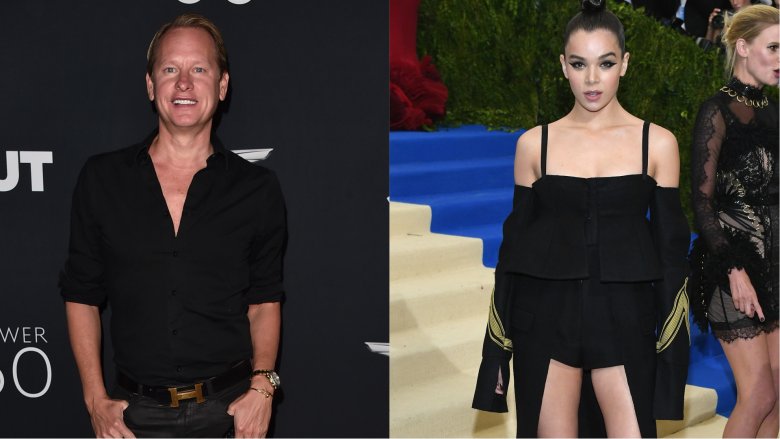 Getty Images
As the ever-snarky E! News show Fashion Police scrambled to find a new identity in the wake of Joan Rivers' death, Carson Kressley thought he was the best fit. Although he acknowledged that Rivers was "irreplaceable," Kressley explained his credentials to Access Hollywood (via The Wrap). He said he's "been around the block" a few times, attended loads of red carpet events, and possesses "the chops to talk about what [everyone is] actually wearing." However, he did worry that he might not be catty enough, admitting he's not "really mean at all," but "could pretend to be."
Kressley was eventually invited onto Fashion Police as a special guest, tagging along with co-hosts Melissa Rivers, NeNe Leakes, Brad Goreski, Margaret Cho, and Giuliana Rancic to taunt well-heeled attendees at the 2017 Met Gala. While commenting on Hailee Steinfeld's Vera Wang creation, Kressley had the opportunity to demonstrate he could, in fact, be callow when he put his mind to it. He said he "hated" Steinfeld's dress because it "tried to incorporate every fashion trend in one particular piece of clothing." Doing his best to be snippy, he added, "There's a lot going on here, like I needed a map and a guide book."
He penned a 'cheeky guide' to living your best life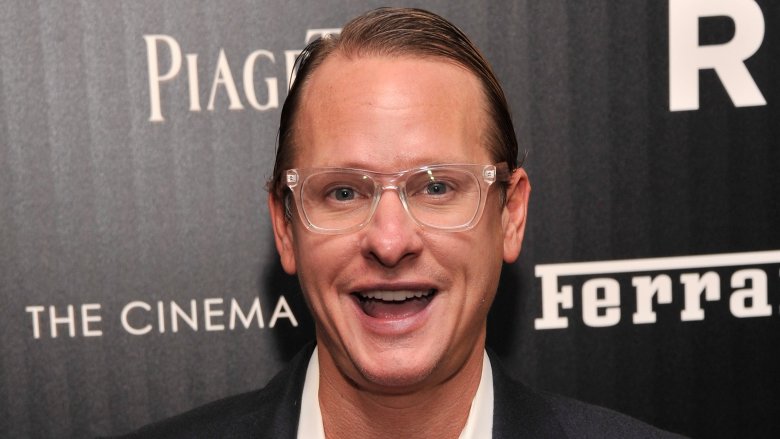 Getty Images
In 2016, Kressley published Does This Book Make My Butt Look Big?, a "cheeky guide" intended to help women feel sexier in their own skin and discover their own unique style. "I feel so many people get stressed out when they dress in the morning," Kressley told AJC, adding that fashion should be "celebratory" and "festive." He told Metrosource he was inspired to write the book "because women are always coming to me asking, "Oh my God! How do I look? Is my hair okay?'"
Much like Kressley himself, the book is all over the place. The hefty tome is stuffed with dozens of lists providing pointed tips on closet revitalization, the art of becoming a "Bargainista," and a few packing hacks from the desk of a self-professed "red-eye whiz." Ultimately, Kressley hopes the book eases some anxiety. "If your butt looks a little big, who cares?" he told USA Today. "As long as you feel great in something you should wear it." As he told The Lowdown, "I'm all about whatever makes you look and feel better, use it." 
He wants to modernize blood donor rules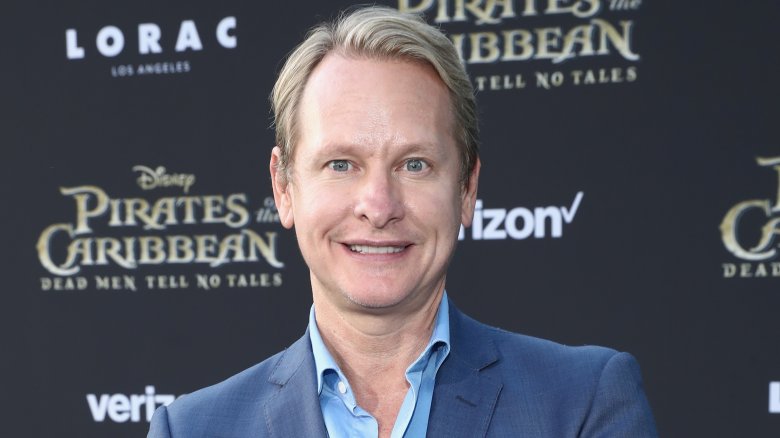 Getty Images
Like some sort of pop culture alchemist, Carson Kressley miraculously figured out a way to use those nosy TMZ cameramen as an instrument for good. In 2017, days after the Las Vegas shooting that killed 59 people and injured more than 500, Kressley spoke out against the FDA's policy that forbids gay and bisexual men from donating blood unless they've abstained from sex for a year.
"It does seem a little outdated," he told TMZ reporters. "I mean, c'mon, the gays wanna help." Calling it "an antiquated law", he added: "I get why there was maybe a law at one time, but it seems outmoded."
Kressley offered up an illustrious list of reasons why gay men should be allowed to donate blood, regardless of how sexually active they are: "We're happy and we're healthy and we look cute and we will totally spice up the blood donor centers," he quipped. He added that gay men should be allowed to donate because, quite simply, "it's the ultimate way of helping out" in the wake of a tragedy. 
He's teaming up on TV with Thom Filicia again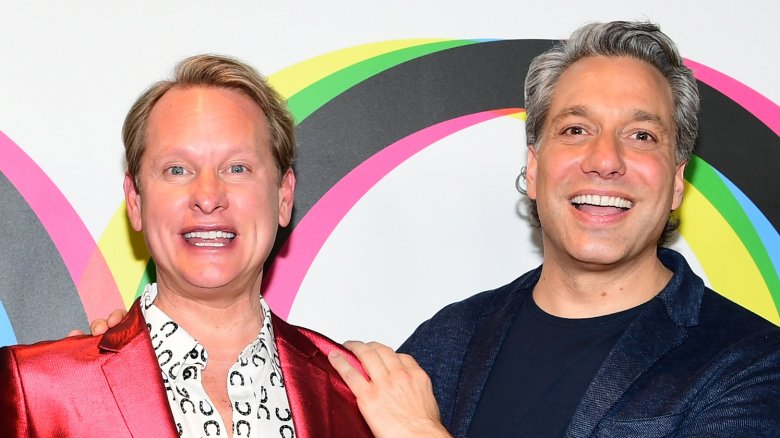 Getty Images
If you've been hearing loud hosannas out your window lately, they're likely coming from fans of the original Queer Eye. In April 2018, it was announced that Carson Kressley would once again be teaming up with fellow co-star Thom Filicia for yet another Bravo romp, tentatively titled the Thom and Carson Project. Focused primarily on home design, the show reportedly finds Filicia and Kressley masterminding highly affordable home redesigns for various businesses and residences. 
"We're baaaack!" Filicia wrote on Instagram in April 2018. "Hoping you will all come along on this new journey with old friends." Judging by Kressley's Instagram account, he's been joined at the hip with his "partner in crime." Kressley and Filicia have been grabbing margaritas together and enjoying the obligatory fancy cars that come part-and-parcel with a midlife crisis. They've also even been spotted taking an ice cream break, with Kressley lamenting the name of the Mr. Softee truck.
So. That's Carson Kressley's life. And what have you been up to lately?