Who Is The Young And The Restless Star Eric Braeden's Wife, Dale Russell Gudegast?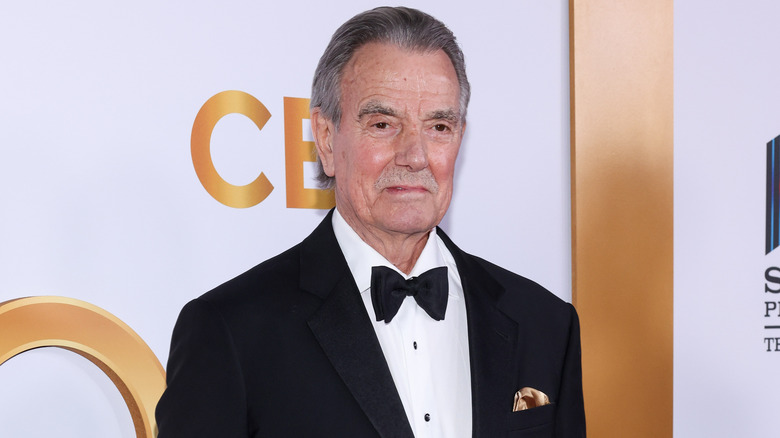 Victoria Sirakova/Getty Images
Eric Braeden, star of the long-running CBS soap opera "The Young and the Restless," shocked fans in April 2023 when he revealed that he had been diagnosed with prostate cancer. The actor opened up about his health struggles in a live video on social media, sharing his diagnosis while recovering from a recent knee-replacement surgery. He added that he has been undergoing immunotherapy for both high and low-grade cancer cells that were discovered near his bladder. "I'm okay, really. It's not that bad," he said (via CNN). "Hopefully, it stays that way."
Despite the diagnosis and his ongoing treatment, Braeden has kept himself plenty busy with work. "I still am happy to be able to go work," he said. "That I enjoy. It distracts me. I love acting, I love knowing I entertain people." For over four decades, Braeden has portrayed ruthless mogul Victor Newman on the popular daytime soap which debuted on television in 1973. He was initially intended to be a guest character, but over time became the show's leading man. On his 40th year with the hit drama, Braeden credited his co-stars and his wife Dale Russell Gudegast for being instrumental in his success. "I'm deeply grateful to having worked with such great colleagues over the years and having had such great support from my family, from my wife," he said, per People. "You know, I consider myself very fortunate." Gudegast has supported Braeden's career for as long as the pair has been married, and has stood by his side every step of the way.
Dale Russell Gudegast is Eric Braeden's college sweetheart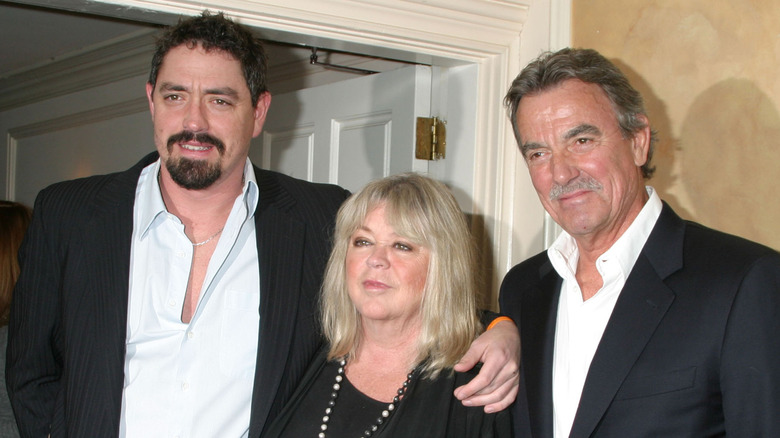 carrie-nelson/Shutterstock
Eric Braeden and his wife Dale Russell Gudegast have a love story that has stood the test of time. The couple met in the early 1960s, while both were students at the Santa Monica State College. In an interview for The Montanan magazine, the German-born actor shared what drew him to Gudegast. "She went to a Catholic school," he said, and "was well-educated, very steeped in European literature ... so there was an affinity." 
They tied the knot in October 1966 and have since welcomed a son together — Christian Gudegast, who was a director, producer, and screenwriter for the film "Den of Thieves." Born in 1942 in Los Angeles, Braeden's wife is a former actor who has appeared in the 2001 film "Holiday in the Sun" starring celebrity twins Mary-Kate and Ashley Olsen. She is the sister of late actor Sigrid Valdis, who passed away from lung cancer in 2007. Per Showbiz CheatSheet, Gudegast has since shifted her sights to interior design. Over the years, Gudegast has accompanied Braeden to awards shows and on the red carpet, including at the 50th anniversary celebration of "The Young and The Restless" in Los Angeles in March 2023. She also joined her husband on the CBS Daytime #1 for 30 Years event in Beverly Hills, California in 2016, and during the unveiling of his star on the Hollywood Walk of Fame back in 2007.
She and Eric Braeden are proud, doting grandparents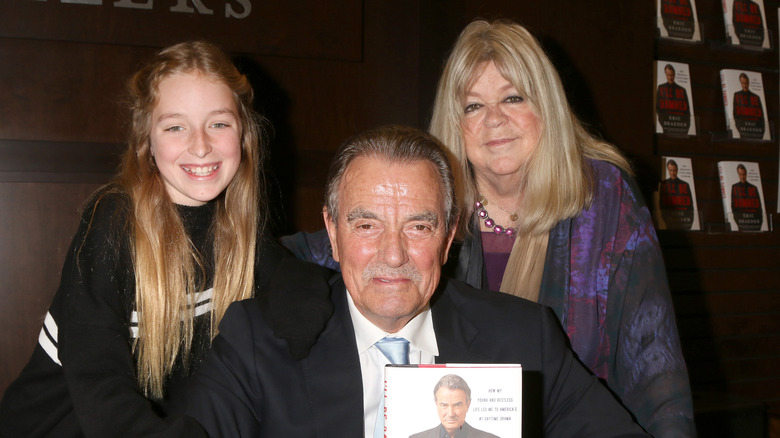 Kathy Hutchins/Shutterstock
Nowadays, both Eric Braeden and his wife Dale Russell Gudegast enjoy being grandparents to Tatiana, the daughter of their son Christian Gudegast with his wife Stacey. In his interview with The Montanan, Braeden spoke about their growing brood, describing his family as having a close-knit bond. He also gushed about being a first-time grandpa in his profile for Coming of Age magazine, saying, "Having a granddaughter is easily one of the most delightful things in my life. I adore her. It's so different and I love it. She has my heart, as simple as it is."
At the time, the Emmy-winning actor also shared the secret to his long and happy marriage to Gudegast. "I would say that the most important thing is that you not only love the person, but that you really like the person," he said. "That means that you like who they are, that you like being with them. You like having conversations with them. You obviously share the most extraordinary things in life with them." He went on to credit Gudegast for being his biggest fan. "My wife has been supportive of me since we first knew each other, long before I became well known. I have an enormous sense of deep loyalty to her and we've been very supportive of each other," he said. "She's been especially supportive of me and given me a wonderful family."