Julianne Hough Initially Turned Down DWTS For A Different Career Path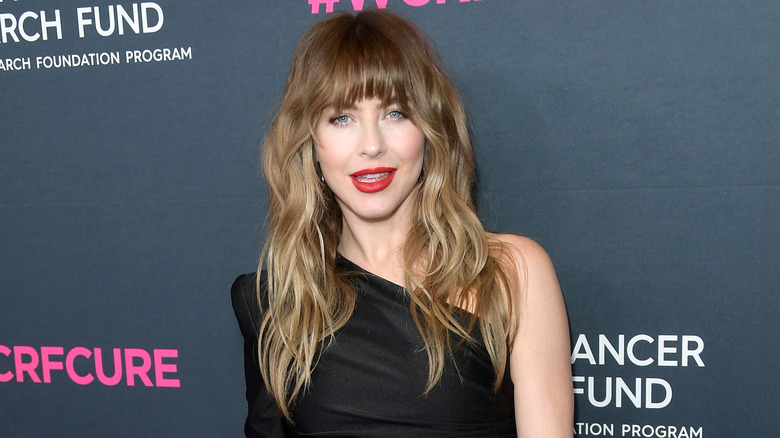 Unique Nicole/Getty Images
You may know Julianne Hough for her role on "Dancing With the Stars," but the ballroom pro didn't exactly jump at the opportunity to join the dance competition series at first. Taking a look back at her career on the show, Hough has been one of the most successful pros to ever take the dance floor. She joined the show in Season 4 and won back-to-back Mirrorball Trophies; the first with Apolo Ohno and the next with Hélio Castroneves. However, she decided to leave the show in 2009 to pursue other interests, such as acting. 
In 2014, Hough found herself back in the ballroom, but this time in a different role. She joined the judges panel for Seasons 19 through 21 and again for Seasons 23 and 24, but left the show again in 2017. "Look, never say never because you never know what one day will be from the next," she told Us Weekly in 2019 in regard to a potential return to the show. "But I owe my career to that show! I was 18 and they brought me back in two different ways. I was a dancer, I was a judge and I'm so happy for everything that's going on there," she added.
Flash forward to 2023, and Hough will be back at it again when the season resumes in the fall. However, she won't be competing nor will she be judging. Instead, Hough is set to take on a whole new role.
Julianne Hough wasn't always enthusiastic about joining Dancing With the Stars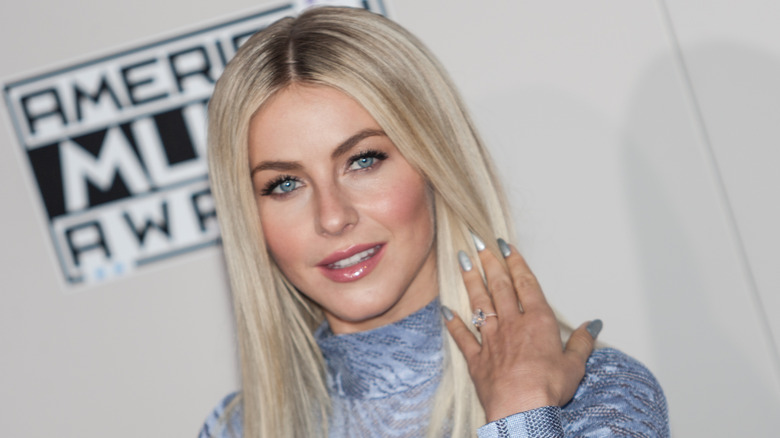 Jamie Lamor Thompson/Shutterstock
Julianne Hough will be co-hosting Season 32 of "Dancing With the Stars," taking over the role from Tyra Banks. "It is such an honor to be rejoining 'Dancing With the Stars' as co-host. The show holds such a special place in my heart from the many years and different roles I have had the privilege of being a part of," Hough told Variety in a statement when the news was made public in March. Hough will be joined by co-host and former Mirrorball winner Alfonso Ribeiro as they join forces for an all-new season. 
And while Hough has gone back to the "DWTS" well many times over the past several years, she's admitted that the show wasn't her first choice of career paths. In an interview with Kelly Clarkson, Hough revealed that being on a reality television show just wasn't on her bingo card. "I was like, 'You know, I want to be a respected actress and singer. I don't want to be on a competition show, you know, dancing,'" she explained. "I was like, this is what I want to do. This is my path," she added, but admitted that once she really thought about it, she decided it wouldn't be a bad idea. "I was like, well I guess it's kind of a good thing to be able to have that as my day job," she told Clarkson. And after her first season? The show "blew up," which Hough says was "wild." 
Julianne Hough has had a successful career outside of Dancing With the Stars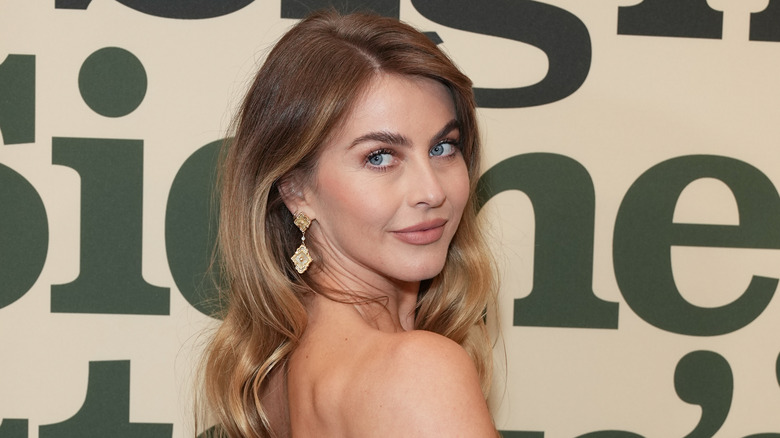 John Nacion/Getty Images
While it's clear that Julianne Hough has a fondness for the ballroom, she's also done quite a bit in the entertainment business outside of her time on reality television. She's been in movies such as "Safe Haven" and "Dirty Grandpa," and she's released music — her debut country album was released in May 2008. More recently, Hough made her Broadway debut in the show "POTUS: Or, Behind Every Great Dumb*** Are Seven Women Trying to Keep Him Alive," which closed in August 2022. "This has been one of my greatest and most fulfilling adventures yet and I love sharing these moments with all of you," she captioned an Instagram post about the experience that July. Outside of singing and acting, Hough even came out with her very own brand of wine with bestie Nina Dobrev. Her heart, however, always seems to find its way back to "Dancing With the Stars." 
"The energy is magnetic every time you step foot in to the ballroom and I can't wait to feel it again — and of course to share it all with the absolute best and most loyal fans — for another exciting season," she said in her statement to Variety when her latest return was announced. And fans can't seem to wait, either.