Tom Cruise's Weird Relationship With Royals Intensifies In Coronation Concert Message To King Charles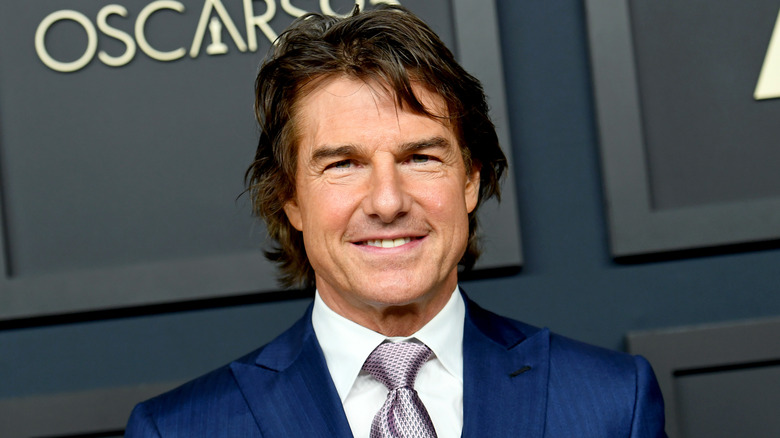 Jc Olivera/Getty Images
The coronation weekend has wrapped up in grand style and boy, did Tom Cruise give us a good show. On May 6, King Charles III and Queen Camilla were officially crowned in a historic coronation ceremony that was graced by quite a few Hollywood stars. Katy Perry made it to the guest list as an ambassador for the British Asian Trust Children Protection Fund, an organization founded by the king back in 2007. "Was such an honor to be able to watch history being made today at the coronation of King Charles III!" the "Dark Horse" singer wrote in an Instagram post. Former co-lead singer of the popular funk group The Commodores, Lionel Richie, was also invited to the coronation, given his position as First Global Ambassador and First Chairman of the Global Ambassador Group for the king's charity, The Prince's Trust. 
In addition to their ambassadorial status, Richie and Perry also performed at the coronation concert held at Windsor Castle on May 7. With Perry belting out a powerful rendition of "Roar" and "Firework," and Richie performing The Commodores' 1977 classic "Easy" and "All Night Long (All Night)," as reported by USA Today the concert was nothing short of magical.
But while the many musical performances were terrific, there's one thing we won't be forgetting anytime soon — Tom Cruise's epic tribute to King Charles.
Tom Cruise wants King Charles to be his wingman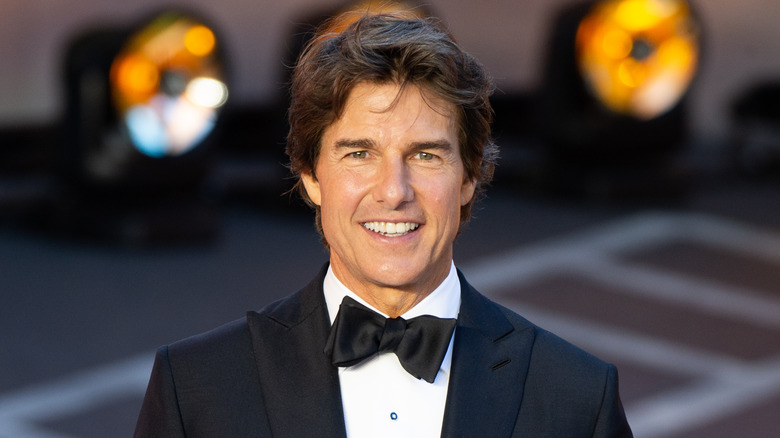 Joseph Okpako/Getty Images
During the coronation concert, Tom Cruise made a cameo in a pre-recorded segment titled "Did You Know" put together to reveal fun facts about the king. In the clip, Cruise was flying his famous "Top Gun" plane as he delivered his tribute to King Charles. "Pilot to pilot — Your Majesty, you can be my wingman anytime!" he cheekily said before flying away from the screen. Cruise's memorable tribute comes amid fans' confusion over the reason he made it to the coronation guest list. "Why is Tom Cruise been invited to the Coronation?" one Twitter user wrote.
But while he might not have an ambassadorial title like Katy Perry and Lionel Richie, Tom Cruise has his own special ties to the royal family. According to the Mirror, the "Top Gun" star and the royals go as far back as the 1990s when he met and befriended Princess Diana. Even better, it seems, was the actor's friendship with the late monarch Queen Elizabeth, whom he privately met a few times. "She loved seeing him and they really hit it off, so much so that she invited him back for lunch," a source told The Sunday Times of the pair's friendship.  He was even allowed to fly in by helicopter."
Cruise also once shared his admiration for Queen Elizabeth whom he described as "a vibrant lady with a zest for life that really is addictive," per Fox News.
Tom Cruise previously attended the Queen's Platinum Jubilee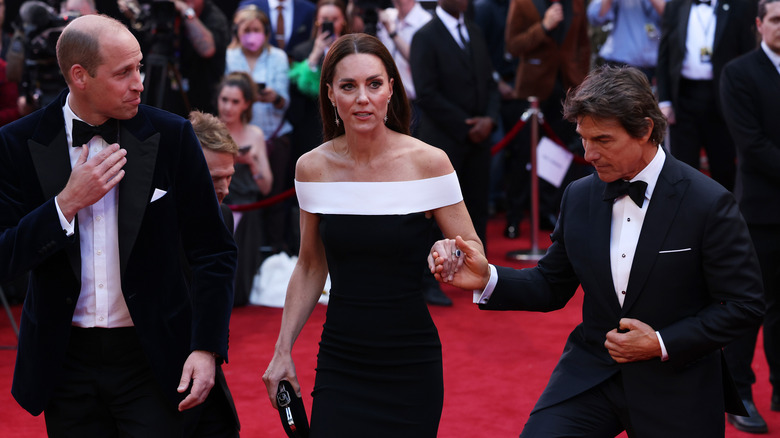 Dan Kitwood/Getty Images
As it turns out, however, the coronation of King Charles III wasn't the first time Tom Cruise scored an invite to a royal affair. Cruise was front and center at the Queen's Platinum Jubilee celebrations in 2022. The A-list actor served as a guest host for the "A Gallop Through History" event at the Royal Windsor Horse Show at the star-studded event. "It is a wonderful event, and I feel very privileged to be here. I was very honored," Cruise told ITV about being included in the festivities. "She is just a woman I greatly admire. She is someone who has tremendous dignity. I admire her devotion, and what she has accomplished is historic." 
But that's not all. Cruise was also caught hobnobbing with Prince William and Kate Middleton at the "Top Gun: Maverick" premiere in London in May 2022. "We have a lot in common. We both love England and we're both aviators, we both love flying," Cruise said at the premiere about his similarities with the Prince of Wales. In that case, perhaps Prince William would make the better wingman, no?
Is Tom Cruise Team William and Kate?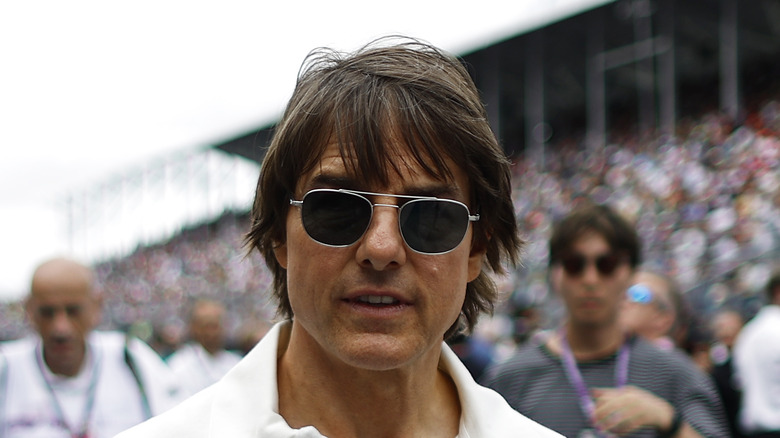 Chris Graythen/Getty Images
Sadly, it's rumored that Tom Cruise may be on the outs with one former working royal couple. In December 2022, a source told Radar Online that Cruise "has followed Harry and Meghan's saga very closely," aka their decision to step back as members of the British royal family, and was "shocked by it all." According to the insider, Cruise "used to be a big fan of theirs, Meghan's in particular," and had even mulled over the idea of casting Meghan in one of his Hollywood films. But following the high-profile back-and-forth drama between the Sussexes and the rest of the royal family, any opportunities were officially "off the table." The source added, "Meghan and Harry seem seriously envious that they've lost out on this Hollywood friendship, but he's just the latest in a long line of power players who've given them the cold shoulder." Yikes! It's probably safe to say Cruise won't be enlisting Prince Harry as his honorary wingman anytime soon.