What Really Went Wrong With Kocktails With Khloe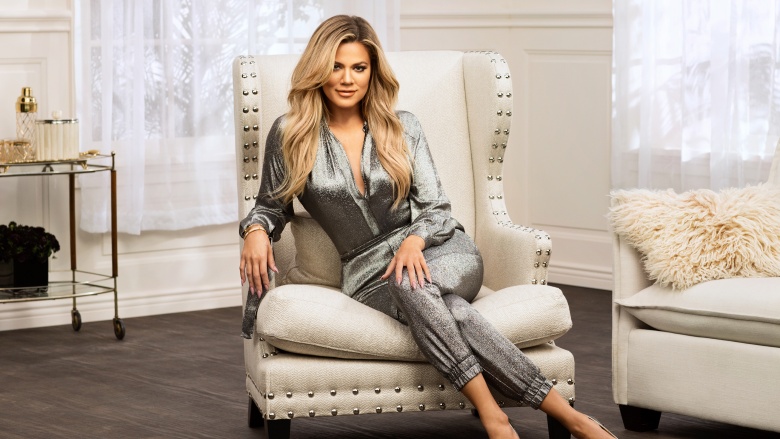 Mike Rosenthal/FYI
Kocktails With Khloe almost always made headlines with every episode, whether hostess Khloe Kardashian discussed that she'd never seen white nether regions, or her frank talks about her complicated relationships with her exes Lamar Odom, French Montana, and James Harden, or even just her enormous selection of jumpsuits. The show was the biggest ever on the FYI network. As a result, its sudden cancellation in April 2016 came as a shock to Kardashian followers worldwide. So what happened?
Ratings were definitely not the problem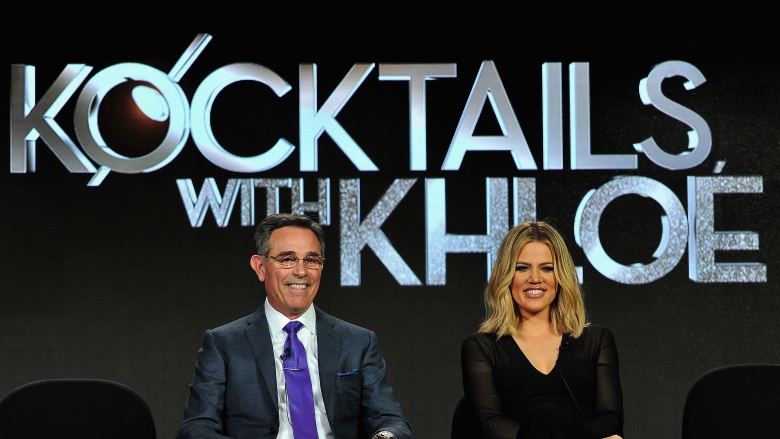 Getty Images
When news of Kocktails With Khloe's cancellation broke, one thing was made clear: this wasn't a numbers problem. A rep for the FYI network said, "After 14 episodes, Kocktails with Khloe will end its run on Wednesday, April 20, with an episode featuring Kanye West, Kim Kardashian, John Legend, and Chrissy Teigen. FYI and Pilgrim Media Group appreciate everyone's great work on the series and are pleased that the show brought new viewers and significant numbers to FYI's linear and digital platforms." Translation: The ratings were great, but the show wasn't.
The show was critically panned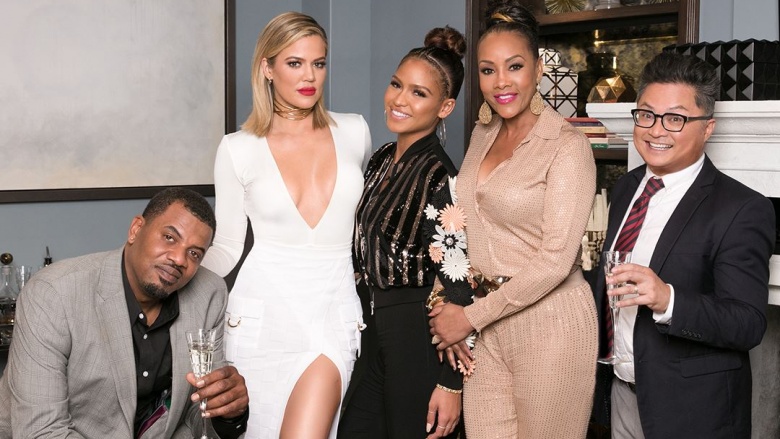 FYI
While viewers ate Kocktails With Khloe up, reviewers weren't nearly so generous. The New York Daily News called the show "komplete krap," giving it one out of five stars. One review explained that the show's directorial aspects were lacking, writing, "This show needs a better structure. Everyone talks at the same time to the point where you have no idea what's going on. The show doesn't flow effortlessly." Another reviewer griped, "This show is embarrassingly boring and guests with big personalities such as RuPaul and David Arquette cannot do anything to save it, mainly because Khloe is just so into herself and cannot respond in a conversation with any wit or self-deprecating humor."
It lacked direction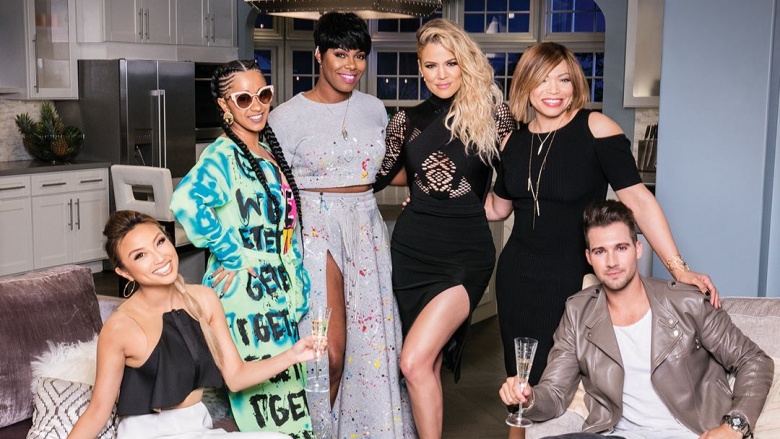 FYI
Part of what made Kocktails With Khloe so short-lived is that the show simply had no vision or goals attached to it. This caused drama behind the scenes and made staffers simply throw in the towel on the series. A source told Page Six, "It was chaos. Nobody agreed with anybody else about what it should be or what direction it should be going." That's weird considering that, well, the show was always pretty straightforward. Just look at the title!
It was contrived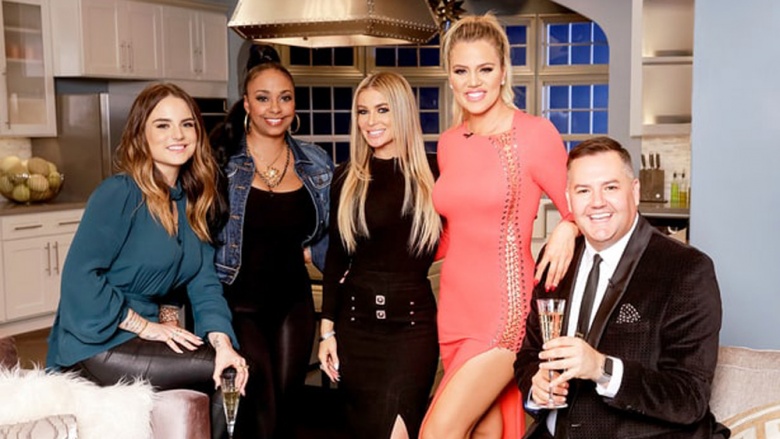 FYI
Radar Online reports that the show was super-staged, and that very little of the dialogue was organic. "Producers said that the first episode felt contrived. They are not loving the way that it turned out." Not even the booze was real, said an insider: "The drinks that they all are drinking, for the most part, are not even alcoholic!"
Only other Kardashians were willing to appear on the show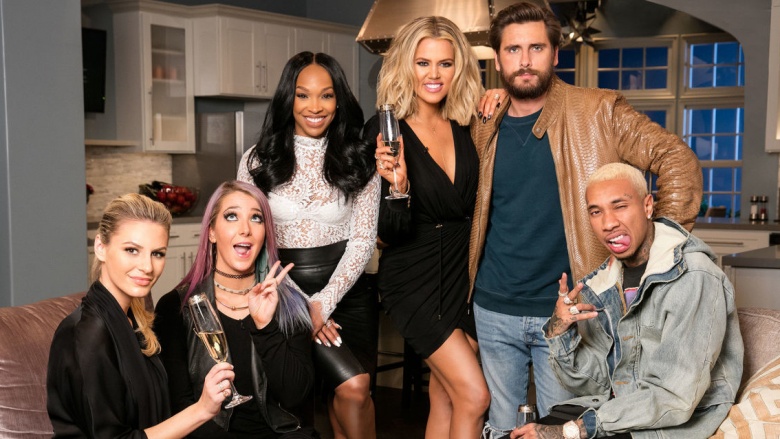 FYI
Sources revealed to Radar Online that Kardashian wasn't exactly a huge draw for celebrity guests, and the bookings caused clashes between her and producers. "Khloe wants to do this her own way and she is trying to avoid using any of her famous family members on the show, a source told Radar. "She has made it clear she does not want to rely on them to get people to watch." The problem? The source dished, "They are having a hard time booking other talent on the show..For now, they will continue to use Khloe's family as guest stars. They are even looking to other FYI channel talent to fill in the ranks of guests for the show."
Khloe was concerned about the message it sent to Lamar Odom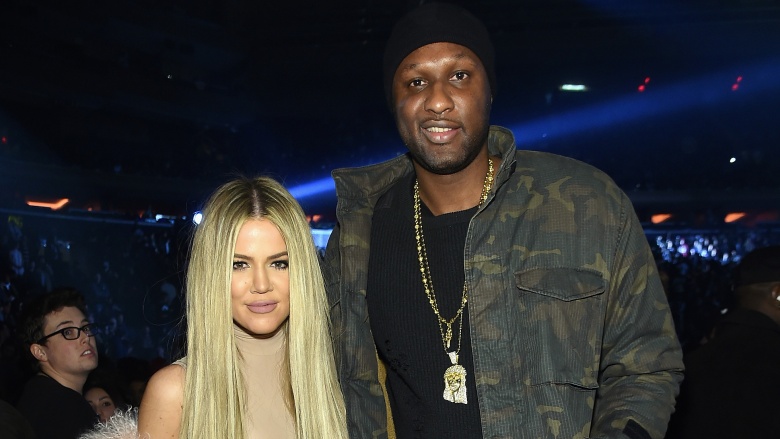 Getty Images
It's got to be conflicting to host a show where you and your celebrity guests get tipsy when you're trying to help rehabilitate an addict at home. After cameras caught Kardashian's estranged husband, Lamar Odom, drinking again in early April 2016, the hostess with the mostess reportedly had second thoughts about the show. Sources told TMZ that Kardashian was "an emotional wreck" trying to come to terms with Odom falling off the wagon after he'd made so much progress, and insiders noted that Odom refuses to get treatment for his substance abuse problems despite being in a coma from an overdose in 2015. TMZ notes that Kardashian "needed a break" and was too stressed to continue filming. Meanwhile, a family insider told People, "Khloe is very worried about Lamar and his behavior, but Lamar refuses to listen to her. He actually said to her, 'Nothing will happen to me. Look how I survived the last time.'"
Khloe was difficult to work with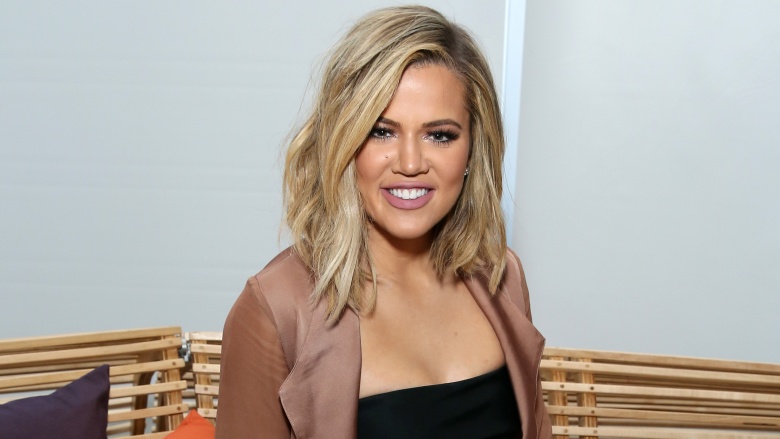 Getty Images
Sources told Radar Online that Kardashian was irritated that she didn't have as much control over the show as she'd have liked. "Khloe said she just doesn't feel like it is really her show and that she is the star. She said that, so far, it just feels like she is co-hosting Kocktails with a panel of friends," a source said, adding, "Khloe said that she also does not love how reliant the show is on outside gossip and she feels like she should have more authority on air than she has." Sources also told TMZ that Kardashian was bored with the show before any meltdown even happened. The youngest Kardashian sister reportedly wanted to focus on her "other jobs" and didn't see Kocktails as a priority, with an insider reporting, "Networks execs could tell she'd checked out." Now that the show's been axed, it sounds like the execs have returned the favor.