The Troubling Details About Minka Kelly's Childhood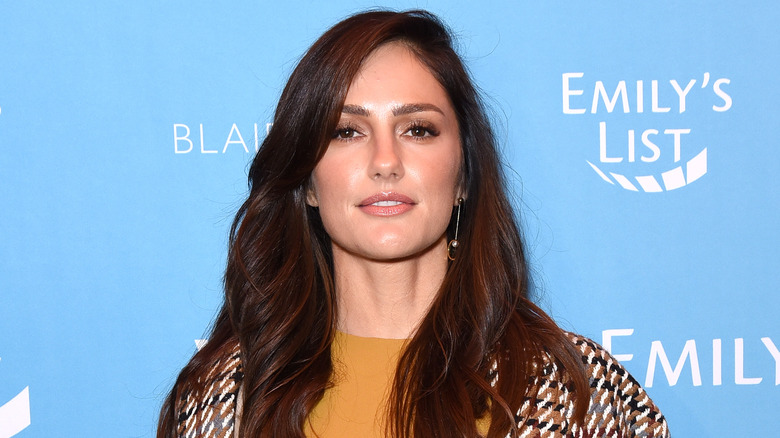 Presley Ann/Getty Images
Trigger warning: The following article discusses child abuse and domestic violence.
Although Minka Kelly made her acting debut in 2003, it wasn't until 2006 that she got her big break in the NBC high school football drama series, "Friday Night Lights." There, she played high school cheerleader Lyla Garrity, who also doubled as the girlfriend to Taylor Kitsch's Tim Riggins. The love story between these two was, however, not limited to their time on screen.
Through their time on the show, Kelly and Kitsch sparked relationship rumors, but it was not until years later that the "Lansky" star confirmed the age-long speculation. In her 2023 memoir "Tell Me Everything," Kelly opened up about Kitsch, revealing that their relationship was full of ups and downs, leading to them having multiple breakups. "Life became very difficult both on and off set whenever we broke up," she recounted (via Daily Beast). "We were young and had very few tools to handle our emotions and personal grievances."
Eventually, when the pair broke up for good, Kelly recalls feeling alone and left out by her co-stars, who instead rallied around Kitsch. At the time, he was more open about his feelings. "I'd show up to work with a smile on my face thinking I was being professional, while everyone else felt sorry for the guy whose heart had just been broken," she wrote. Kitsch is, however, not the first person the "Lansky" star has had a difficult relationship with. Long before "Friday Night Lights," Kelly was a little girl fighting her way through life.
If you or someone you know is dealing with domestic abuse, you can call the National Domestic Violence Hotline at 1−800−799−7233. You can also find more information, resources, and support at their website.
Minka Kelly was neglected by her mother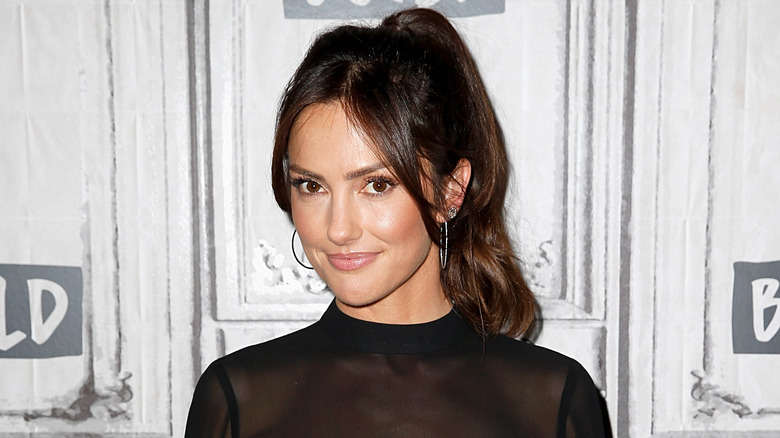 Dominik Bindl/Getty Images
She might be a Hollywood star now, but once upon a time, Minka Kelly was a little girl caught up in the middle of her mother's financial woes. Minka's mother, Maureen, struggled to make ends meet, so much so that sometimes she could not afford basic needs like rent. Eventually, when Maureen started stripping, she took Kelly with her to the club. "If she made a lot of money that night, we'd go grocery shopping at 2 a.m.," the "Night Hunter" star recounted in her memoir. 
Despite her rough childhood, however, Kelly learned to appreciate her. Maureen died from cancer in 2008, and Kelly has since remained grateful for her mother. "I spent a lot of my youth wishing my mom was something she wasn't, wishing she was like the other moms. I only was able to really appreciate how special she was when I got much older. In fact, when it was maybe a little too late," she admitted to People.
Often left to fend for herself by a struggling mother, by the age of 17, Kelly was living out of her high school boyfriend's room. She writes he was not only verbally abusive toward her but also coerced her into making an R-rated video. "I hardly even remembered making the tape," she wrote of the ordeal, per Page Six. "I'd become such a master at leaving my body when things were uncomfortable." But abuse was not the only way the relationship left an impact. She almost had a baby.

If you or someone you know may be the victim of child abuse, please contact the Childhelp National Child Abuse Hotline at 1-800-4-A-Child (1-800-422-4453) or contact their live chat services.

Minka Kelly's troubled childhood made her 'adaptable'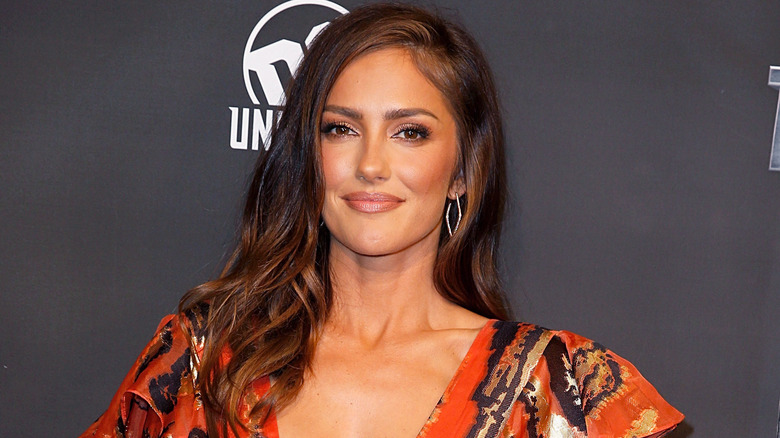 Dominik Bindl/Getty Images
In "Tell Me Everything," Kelly recounted the terrifying time she found out she was pregnant and how her mother suggested she keep the baby. Only 17 at the time, the "Friday Night Lights" star knew she was not fit to be a parent. "Raise this baby together, how?" she wrote, according to Page Six. "With what money? What home? What insurance? I couldn't imagine bringing a baby into what my mother brought me into. Absolutely not." Kelly would eventually get an abortion and subsequently moved to Los Angeles.
Unbeknownst to the young Kelly, moving to L.A. was apparently the turning point she needed. Not only did she reconnect with her father, Rick Dufay, a former Aerosmith guitarist, but she also made peace with her estranged mother before her death. Between working as a receptionist and a doctor's assistant to finally delving into acting and modeling, Kelly was able to make something of her life. Interestingly, despite the pain that came with it, the "Away and Back" actor credits her upbringing for how she turned out. "My childhood was colorful and chaotic, unstable and inconsistent, unpredictable and hard ... but the silver lining is that it made me a very adaptable person," she wrote in "Tell Me Everything," per People.