Where Has Amber Heard Been Living Since Her Trial With Johnny Depp?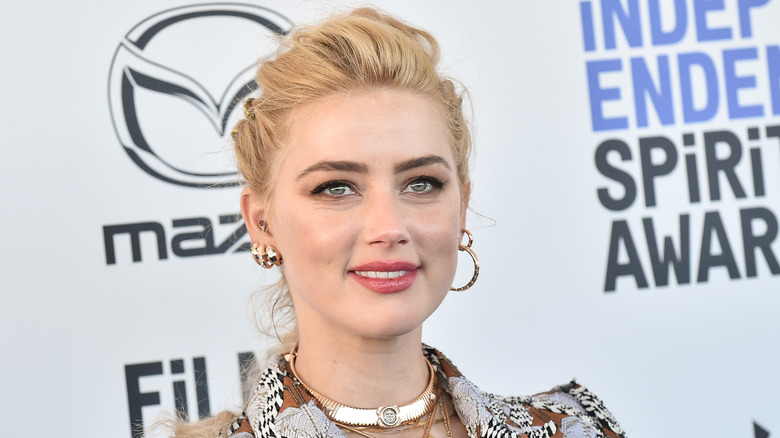 DFree/Shutterstock
Once a hot, trending topic, Amber Heard's highly scrutinized trial with ex-husband Johnny Depp now seems like a distant memory. In 2022, Heard faced off against Depp following her 2018 op-ed for The Washington Post. The controversial exposé detailed her alleged experiences as an abuse survivor. It was largely a victory for Depp, as Heard was found liable on all three counts of defamation, per People. As a result, she had to pay $10.35 million in damages. Yet, she was to receive $2 million from Depp, as she won one of her countersuit claims for defamation. After the trial, the former couple reached a settlement that awarded Depp $1 million.
Heard's life has changed significantly since the case came to a conclusion. Per Yahoo, she sold her California home for over $1 million just two months after the trial. An insider told People that the star "couldn't wait to leave the U.S. with her daughter [Oonagh]" after the legal proceedings. And the actor did just that, carving out a fresh path far away from Hollywood. But where has Heard actually been living since her trial with Depp?
Amber Heard has pressed the reset button in Spain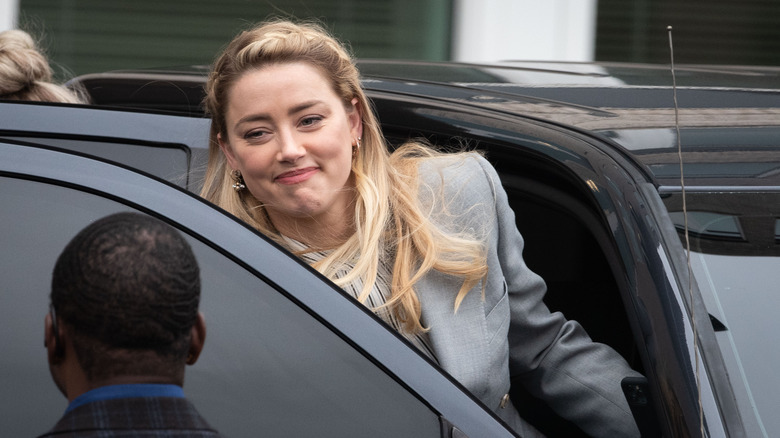 Consolidated News Pictures/Getty Images
To establish more privacy, Amber Heard has settled down in Spain, per People. An insider told the outlet, "The trial was beyond stressful for her and she just wanted to start fresh out of the country." 
The star has been spotted on numerous occasions there. As reported by Page Six, she was seen out and about in Madrid in late April. According to the outlet, she strolled around with her daughter, Oonagh, a friend, and a caretaker. Photos had surfaced of her with Oonagh in Palma de Mallorca months before. Holding her daughter at the playground, Heard grinned ear to ear, seemingly at ease. 
Heard appears to be in her element in Spain, as she's been able to keep a low profile and focus on motherhood. The Daily Mail journalist Alison Boshoff said the actor's friend told her, "She's bilingual in Spanish and is happy there, raising her daughter away from all the noise."
Amber Heard has taken a giant step back from Hollywood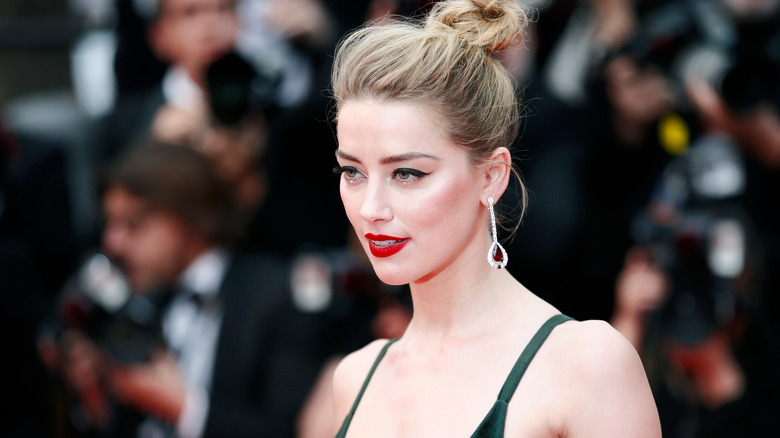 Andrea Raffin/Shutterstock
As far as her career, Amber Heard has taken a hiatus from Hollywood. Per The Daily Mail, Alison Bishoff said, "I don't think she is in any hurry to return to work or to Hollywood, but she will probably come back when the time is right for the right project." 
The last major project that Heard worked on was "Aquaman and the Lost Kingdom," which is set to be released in December 2023. She also shot a thriller called "In The Fire" in 2022. According to Variety, the 19th-century film is set on a plantation in Colombia. The movie follows the journey of a boy who is believed to be possessed by evil spirits, causing him to wreak havoc on the village. Heard stars as a psychiatrist who examines the boy's condition.
There hasn't been much recent buzz about Heard's romantic life. In October, she was spotted on a beach in Mallorca with her rumored girlfriend Eve Barlow. It's uncertain whether Heard is dating Barlow, who works as a writer in Los Angeles. However, in December 2022, Barlow hinted at being single in an essay on Substack, sharing that she was "searching for optimism at the end of a life-altering year." She continued, "Today I was reminded of a beautiful passage from a Khalil Gibran poem about why strength has to be renourished and revitalized in ourselves, often alone."