Celeb Kids Exploited For Fame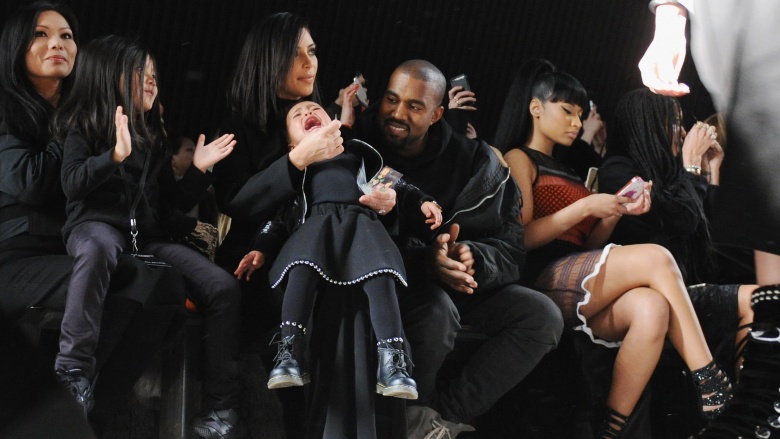 Getty Images
What can a struggling celebrity do to stay in the limelight? Have a baby, of course! These celeb kids have in some way been exploited for fame and fortune, and it didn't always end well for the families involved.
Kylie Jenner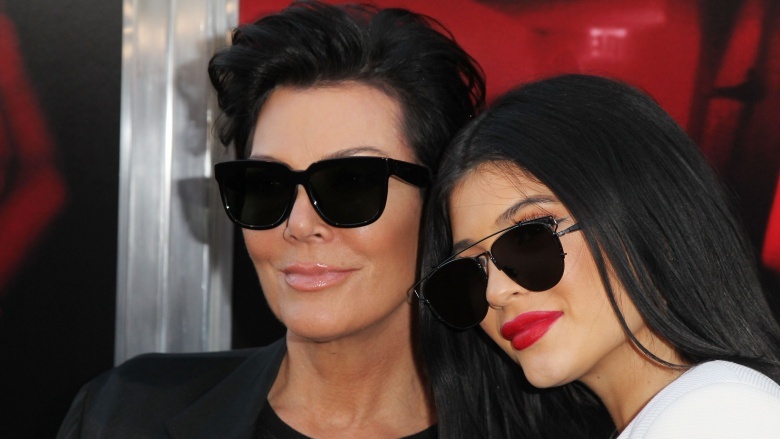 Getty Images
Before Kylie Jenner was 18, she began a long-term relationship with Tyga, a then 25-year-old rapper who dumped his fiancee and their young son in favor of a romance with the underage reality starlet. Jenner boasted all over social media about her hookups with the broke hip hop has-been, and she published gobs of photos showing off her lip injections and nearly nude teenage figure. She did all of this seemingly with her parents' blessing. We're not surprised, considering the family embarked on their journey to fame and fortune riding on the back of big sister Kim Kardashian's sex tape, which was supposedly leaked by her mother, according to Page Six.
North and Saint West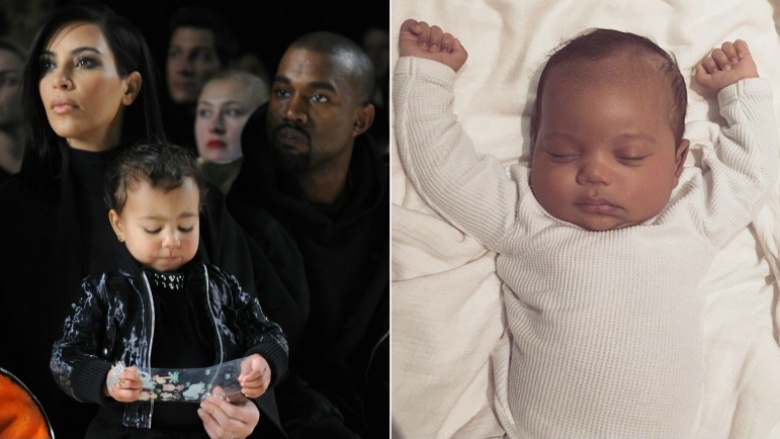 Getty Images
Kim Kardashian and Kanye West will do anything to stay relevant, and they know how to use their two kids to work the press. Kardashian conveniently debuted baby photos of her son, Saint West, in February 2016 after Kanye stirred up a storm of bad press through his Twitter rants. If you think that timing is a coincidence, we have a bridge for sale.
Kimye has carted their sobbing daughter, North West, to numerous Fashion Week shows, forcing the miserable tyke to sit in the front row of loud and crowded catwalks. To make matters worse, little North is constantly photographed entering and exiting her dance classes, even begging paparazzi to leave her alone by adorably pleading, "I said 'no pictures!'"
Sam and Lola Sheen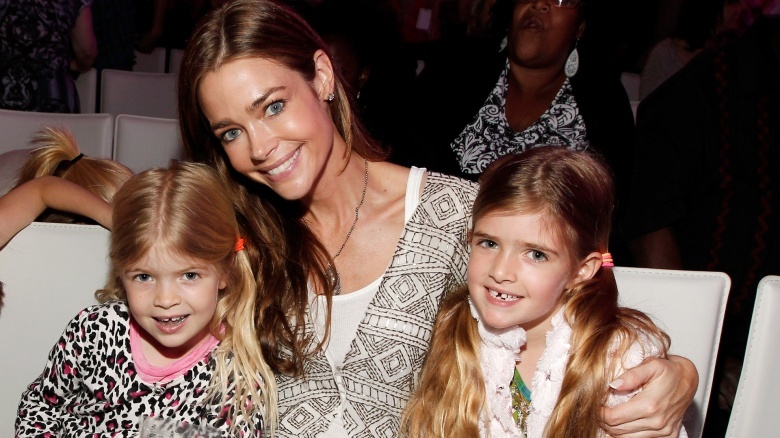 Getty Images
You know how Denise Richards rarely gets acting work, but you see photos of the former model with her daughters all the time? Frequent photo ops with Sam and Lola, whose papa is embroiled actor Charlie Sheen, may be Richard's best way to stay relevant. That is, unless Sheen puts his ex-wife in the spotlight again with another one of his obscene Twitter rants against her.
Willow and Jaden Smith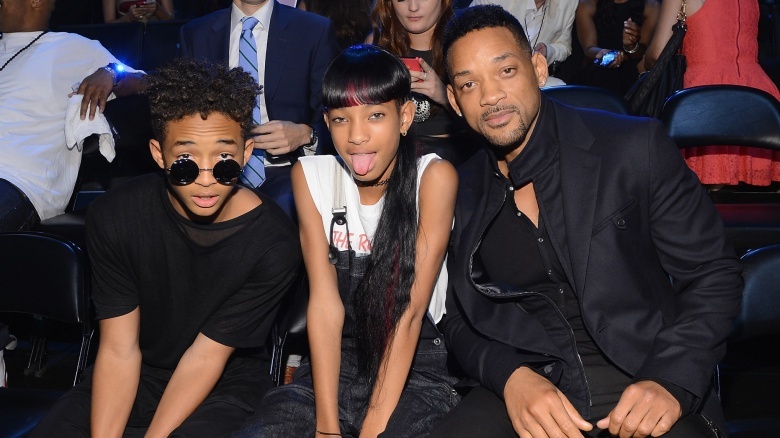 Getty Images
Jada Pinkett and Will Smith seem to keep trying to make their kids headliners. Willow Smith became a viral sensation briefly in 2011 with the hip hop single, "Whip My Hair." Jaden Smith displayed a promising film career acting alongside dad in The Pursuit Of Happyness (2006), followed by a starring role in The Karate Kid (2010), which his parents produced. Unfortunately, Jaden also appeared with his pops in After Earth (2014), which was almost universally panned and bombed at the box office.
Both kids have continued making obnoxious public statements and doling out dippy interviews, but it seems as if some of their publicity stunts aren't necessarily of their own volition. In fact, Will revealed that Willow didn't want to star in her dad's remake of Annie (2014) because she wanted to be a normal kid. According to Entertainment Tonight, Will talked about that experience on Real Talk With Sister Souljah and Will Smith: "Willow was supposed to be doing Annie, we got Jay-Z to do the movie, got the studio to come in and Willow had such a difficult time on tour with 'Whip My Hair,' and she said, 'You know Daddy, I don't think so,' and I said, 'Baby, hold up! I said, 'No, no, no, listen, you'll be in New York with all of your friends and Beyonce will be there. You will be singing and dancing,' and she looked at me and said, 'Daddy, I have a better idea, how about I just be 12?'" Actress Quvenzhané Wallis (Beasts of the Southern Wild) took Willow's place in the film, so hats off to mom and dad for not forcing Willow to work on this one.
Honor and Haven Warren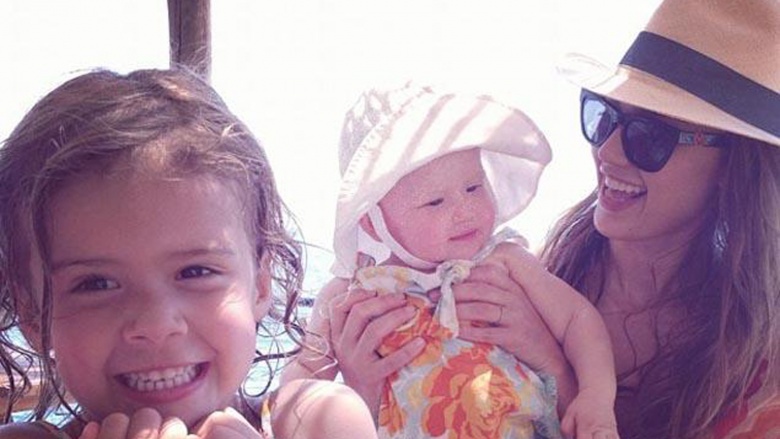 Jessica Alba has been under fire for her Honest Company allegedly lying about ingredients in its household products, but that hasn't stopped her from constantly advertising the brand. One way she markets herself and her business is by routinely publicizing her daughters, Honor and Haven Warren, during interviews, via Instagram posts, and through seemingly staged paparazzi photos at the park.
Alba's most obvious cash grab, courtesy of her kids? Selling Honor's baby photos to OK! magazine in 2008 for $1.5 million, then encouraging Beyonce to do the same when her daughter, Blue Ivy, was born. Appearing on Showbiz Tonight, Alba claimed she sold her daughter's baby pics in order to avoid the "hysteria" of paparazzi vying for that first glimpse. "For our family, we just wanted to control the experience," she said.
The Duggar kids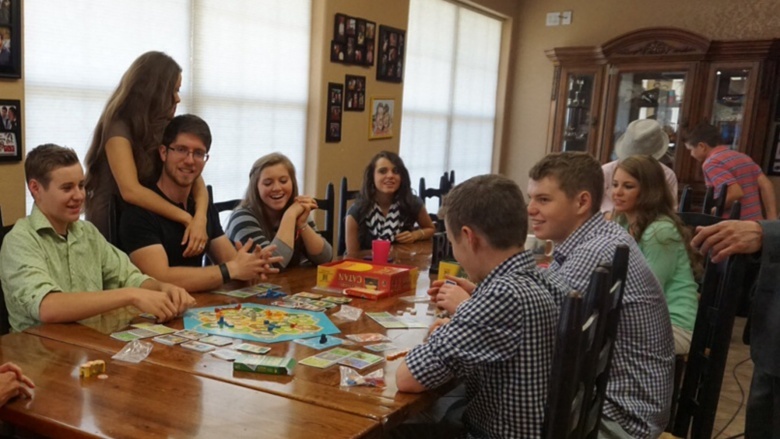 Getty Images
Jim Bob and Michelle Duggar have made a career out of pimping their kids to reality TV cameras with 19 Kids And Counting. When the series was cancelled after eldest son Josh Duggar's molestation scandal, these media savvy parents were left grasping for straws to maintain relevance and a steady paycheck. Their solution? Mom and dad helped daughters Jessa and Jill Duggar star in a televised special addressing Josh's past and then supported a new reality spin-off series, Jill and Jess: Counting On, which premiered on TLC in March 2016.
Miley Cyrus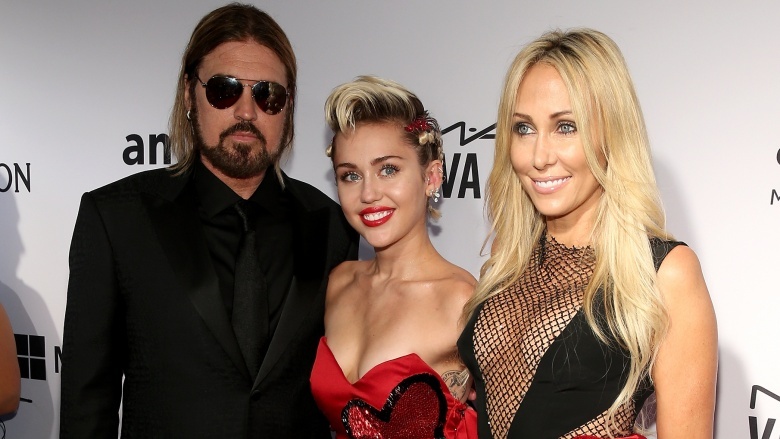 Getty Images
Country singer Billy Ray Cyrus was beyond irrelevant when Disney tapped him and daughter Miley Cyrus to star in the Hannah Montana musical comedy series in 2005. Miley went on to become one of the most famous celebs on the planet, but the family's dynamics suffered. Father and daughter ignited a media firestorm in 2009 when a 15-year-old Miley appeared topless, save for a strategically placed blanket, in the pages of Vanity Fair. More controversy erupted in 2013 when, according to Us Weekly, Miley called out her father when he split from her mother, Tish. Billy Ray went on to speak a little too candidly about Miley in interviews, even discussing his daughter's on-again-off-again relationship and broken engagement with Liam Hemsworth. In 2014, Billy Ray relied on Miley to get attention again for his entirely unnecessary hip-hop rendition of "Achy Breaky Heart Pt. 2." Clearly, daddy doesn't always know best.