The Cake Boss' Biggest Scandals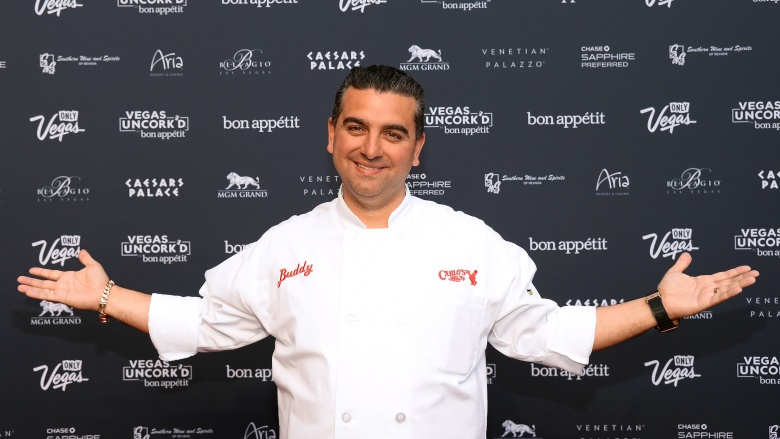 Getty Images
TLC's Cake Boss may be one of the most popular shows on television, but life for its star, Buddy Valastro, hasn't always been as sweet. From DWI arrests to accusations of transphobia, there have been a few incidents that proved Valastro can't have his cake and eat it too.
He got arrested for DWI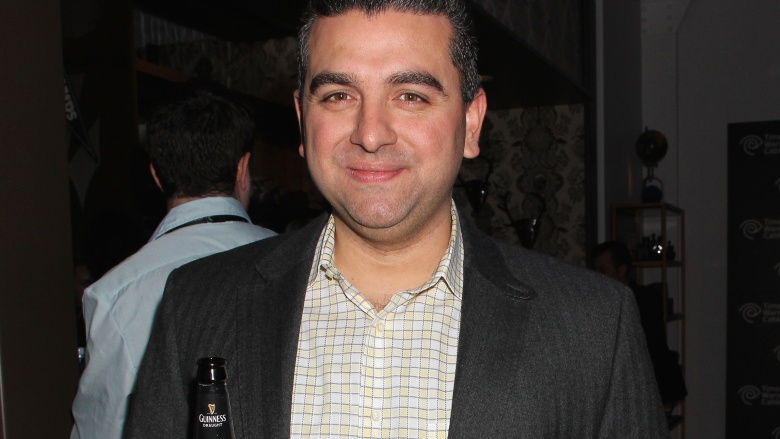 Getty Images
In 2014, Valastro's bakery empire threatened to crumble after the Cake Boss star was arrested and charged with driving under the influence in New York City. According to The New York Times, Valastro spent the night in jail "after being pulled over by officers who saw him driving erratically in a yellow 2014 Corvette" around 1 a.m. At the time, Valastro's blood-alcohol level was measured at 0.09 percent, or one point above the legal limit. Police subsequently told NJ Advance Media that Valstro's breath "smelled like alcohol" and that he had "a flushed face and watery, blood-shot eyes," adding that he was "unstable on his feet." He was arraigned in court later that afternoon. Valastro later offered a statement released to ABC News: "To all my family, friends, fans and supporters, please know that I want to share and explain to you what happened today and I look forward to doing so at a later date. I appreciate your support and understanding as we handle things privately as a family."
He embarrassingly tried to get out of it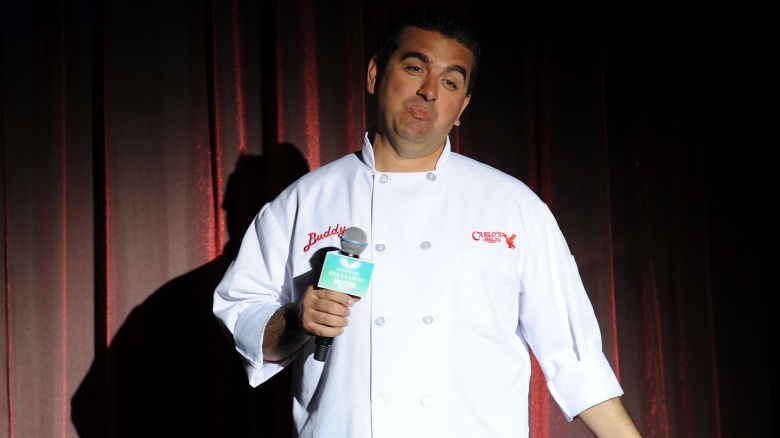 Getty Images
As it turns out, Valastro had plenty to be sorry for. At his November 14 arraignment in court, prosecutors detailed the alleged and, if true, embarrassing ways in which Valastro tried to convince cops not to arrest him. "I had a couple drinks," Valastro allegedly told his arresting officer, according to prosecutors (via ABC News). And then, he allegedly followed up with the greatest two sentences ever uttered in the English Language:
"You can't arrest me! I'm the Cake Boss!"
Later, he continued: "Can you just put me in a cab? I don't have to be arrested, I'm not a bad guy." Naturally, by the time he pleaded guilty to a to a driving while ability impaired violation on December 1, Valastro seemed to have become about 100 times more humble.
"I pled [sic] guilty today because I wanted to make this right," Valastro wrote to his fans on Twitter following his guilty plea. "I learned an important lesson that if you have even one drink you shouldn't drive. I thought I was fine to drive, but I wasn't. I put people in danger. I am very disappointed in myself." In the end, Valastro's license was suspended for three months. He was also ordered to pay a $300 fine and attend a course on drunken driving, according to The New York Times.
His brother-in-law was accused of sexually assaulting a teenager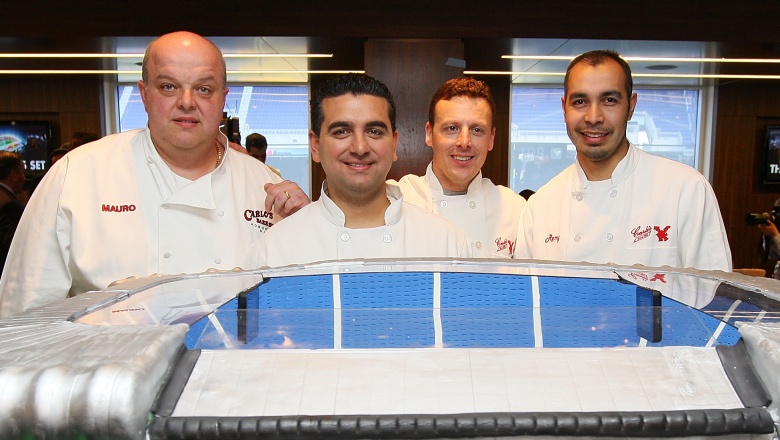 Getty Images
In August 2010, Remigio "Remy" Gonzalez (pictured, right), Valastro's former brother-in-law and recurring castmember of Cake Boss, was arrested for allegedly sexually assaulting a 13-year-old teenage girl. According to court documents obtained by The New Jersey Star-Ledger, Gonzalez was arrested after two witnesses spoke to detectives claiming that Gonzalez had admitted to assaulting the teen multiple times. The following June, Gonzalez pleaded guilty to two counts of aggravated sexual assault. According to the Star-Ledger, Gonzalez subsequently tried to withdraw his guilty pleas, claiming his ex-lawyer had pressured him into admitting to certain sexual acts he ultimately did not do. The judge rejected his plea and sentenced him to nine years in prison. Gonzalez, who is an immigrant, will likely be deported back to Mexico upon his release, according to reports. At the time of Gonzalez's arrest, Valastro chose not to comment out of respect to the prosecutor's ongoing investigation.
Buddy was accused of being transphobic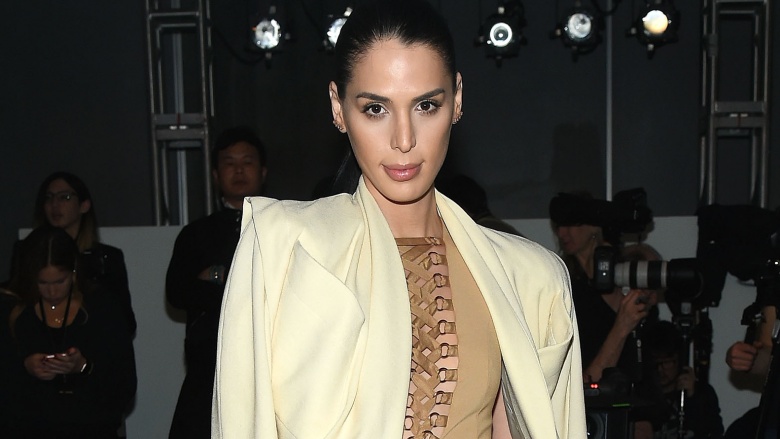 Getty Images
Valastro became the target of the LGBT community over a June 2012 episode of Cake Boss, which many deemed to be transphobic. So the story goes, transgendered TV star Carmen Carrera agreed to participate in a prank on the episode in which Carrera would hit on one of the show's cast members, Anthony Bellifemine ("Cousin Anthony"), and try to get his number. Then, Valastro would come out and reveal Carrera was born a man. "Anthony right now is on top of the world," Valastro says in the episode in an interview with producers, according to The Daily Beast. "You don't know what's coming baby! I call him over because it's time to bring him back down to Chinatown. I tell him, 'That's a man, baby.'" After the episode aired, Carrera emotionally took to Facebook to express outrage over the fact that Valastro called her a "man." "It's OK for a man to find me attractive," she later told The Daily Beast. "It shouldn't feel wrong and they shouldn't feel misled. The fact that I was born a male is not something I am ashamed...But I am not a man and don't want to be called that." Amid a fury of backlash, Valastro ultimately issued a personal apology to Carrera and the LGBT community in a statement via TLC. The episode was also re-edited to remove Valastro's lines for repeat airings.
TLC was sued for using the name 'Cake Boss'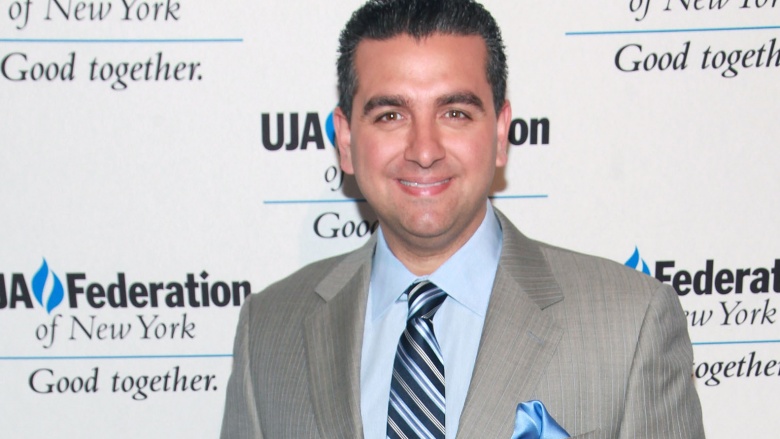 Getty Images
In 2010, TLC and Valastro were subjected to a copyright lawsuit by a Seattle couple who claimed they owned the rights to the name "Cake Boss." Prior to the show's 2007 debut, the couple, Kelly and Jon Masters, had developed a software program, "CakeBoss," which The Jersey Journal says "[assisted] professional cake bakers with business management." In their lawsuit, the Masters claimed they repeatedly warned TLC about this; however, the network refused to change the show's name. Thus began a long and messy legal battle, which at one point involved a court injunction ordering TLC to stop using "Cake Boss" for its television show. Months later, the opposing sides reportedly reached an amicable settlement under a "confidential settlement." TMZ later reported the settlement allowed both parties to continue using "Cake Boss" for their respective business.