Guilty Celebs Who Still Refuse To Admit They're Wrong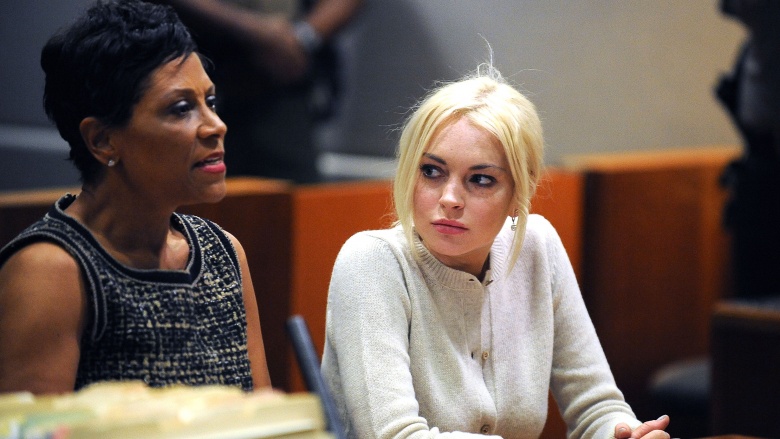 Getty Images
They say that you're innocent until proven guilty. Try telling that to the following stars, who've gone to great lengths to maintain their innocence long after being convicted of crimes. These celebrities have refused to admit they're guilty, despite a court of law telling them otherwise.
Mike Tyson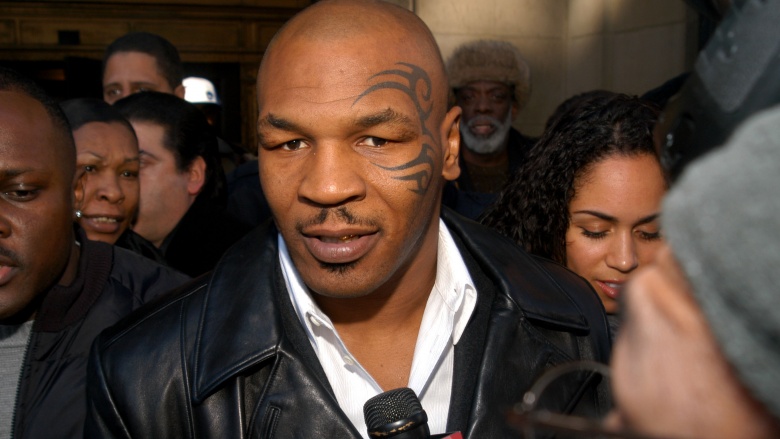 Getty Images
In February 1992, boxer Mike Tyson was convicted in the alleged rape of Desiree Washington, an 18-year-old who had recently been crowned Miss Black Rhode Island. He was subsequently sentenced to six years in prison, three of which he actually served. Over 20 years after his sentencing, Tyson maintained he was innocent in a wide-ranging 2013 interview with The Daily Beast. "I didn't rape her," he said, adamantly. "They wanted to convict me more than anything in the world. There's not a person in the history of [Indiana] that got convicted for rape that did less time than I did." He continued: "They wanted to be known for the state that convicted me. If the hanging judge really believed I did that, they would have given me 60 years. But they gave me six, which got cut down to three." In the years since his release, Tyson has had numerous run-ins with the law, including arrests on suspicions of DUI and felony drug possession in 2006. He was arrested again in 2009 after getting into an altercation with a photographer at Los Angeles International Airport.
Mel Gibson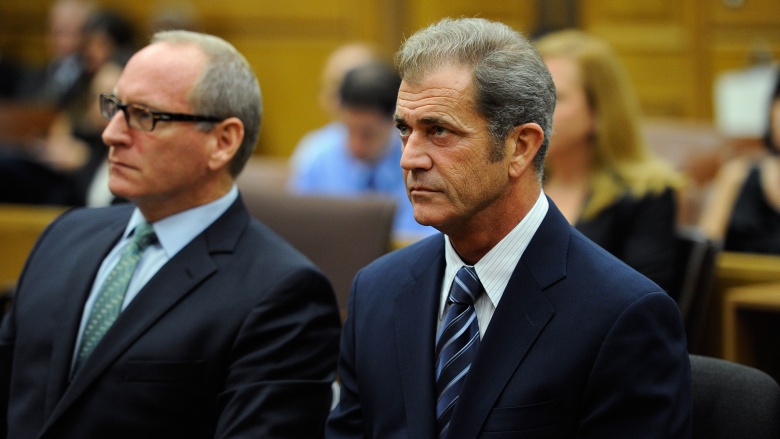 Getty Images
In March 2011, Mel Gibson agreed to a plea deal in a domestic violence case brought forth by his ex-girlfriend, Oksana Grigorieva—better known as the woman who was on the other end of Gibson's profanity-laden phone conversations leaked to RadarOnline in 2010. As part of the deal, the Los Angeles Times reported at the time that Gibson was sentenced to "36 months' probation and to complete a 52-week domestic violence counseling program and 16 hours of community service." By accepting a plea deal, one would assume that Gibson was admitting he was guilty, right? Well, not exactly. After the case was settled, Gibson's attorney, Blair Berk, asserted to the Times that Gibson "maintains his innocence." "He feels a plea is in the best interest of his children," Berk said. Gibson—who was reported to have rolled his eyes during sentencing—later confirmed this in an interview with Deadline. "I could have continued to fight this for years and it probably would have come out fine," he said in 2011. "But I ended it for my children and my family. This was going to be such a circus. You don't drag other people in your life through this sewer needlessly, so I'll take the hit and move on."
Martha Stewart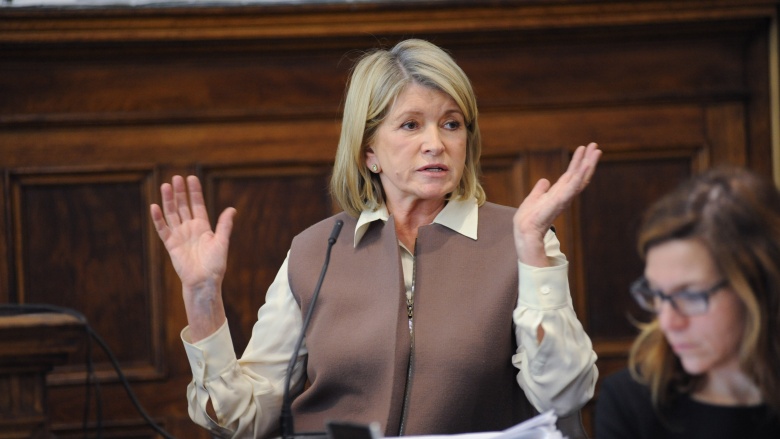 Getty Images
Throughout her now-infamous insider trading scandal, in which she was accused of selling stock at the last minute to avoid a hefty loss, media mogul Martha Stewart has stood by her claim that she was innocent all along. At one point, as the scandal began to make its way to the courthouse, Stewart even launched her own website, MarthaTalks.com, to proclaim her innocence. "After more than a year, the government has decided to bring charges against me for matters that are personal and entirely unrelated to the business of Martha Stewart Living Omnimedia," Stewart wrote. "I want you to know that I am innocent—and that I will fight to clear my name." Stewart was eventually convicted on four charges of obstructing justice and lying to prosecutors and sentenced to five months in prison, five months of home arrest and two years' probation. Speaking to Vanity Fair while under house arrest in 2005, Stewart—who tried to appeal the verdict multiple times—challenged the verdict, arguing that she was simply being made an example of by the courts. "Of course that is what it is all about," she said, supporting an argument that had become popular at the time. "Bring 'em down a notch, to scare other people. If Martha can be sent to jail, think hard before you sell that stock." She kept quiet on her prison days in the years that followed. However, in 2013, she told The Today Show's Matt Lauer that her time in prison was "horrible" and that she was finally ready to write about it in her autobiography.
Lindsay Lohan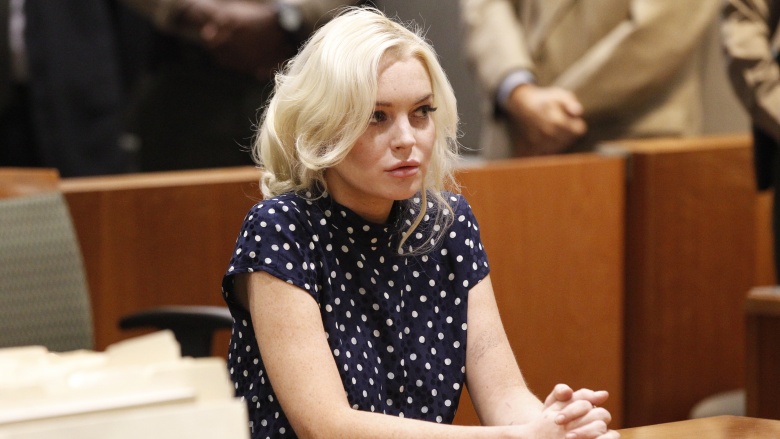 Getty Images
Over the years, troubled actress Lindsay Lohan has been accused and ultimately convicted of a number of crimes, ranging from DUIs to reckless driving. Many of those crimes she's since apologized for. However, there's one particular case on which she's never budged: the one in which she was accused of stealing a $2,500 necklace from a Venice, California store in 2011. Throughout the trial, Lohan maintained her innocence, going so far as to reject a plea deal to prove her point. "Though many advised her to follow the safe route by taking 'the deal', the truth is, Ms. Lohan is innocent," Lohan's lawyer said at the time. Facing four months in jail, Lohan eventually caved and pleaded no contest to the charge; in the end, she only wound up serving 35 days under house arrest. Although her legal strategy changed, Lohan has never wavered on her claims of innocence in the years since her sentencing. "I was accused of everything, even stealing a necklace," she told Piers Morgan a few years later in an interview with The Daily Mail. "I'd never steal a necklace. They didn't show the real in-store video tape to anyone, because that shows the store attendant putting it on me and me taking out cash to pay for it, and she's saying, 'No, you can just bring it back tomorrow.' So, there's like a slew of things that have gone on like that which have been such a strain."
Robert Blake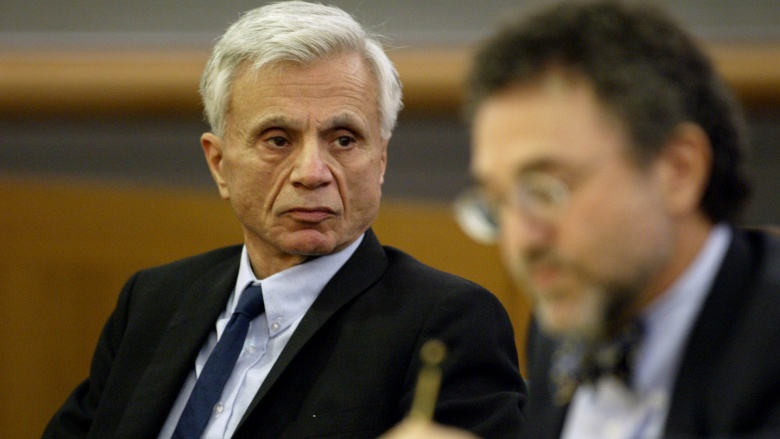 Getty Images
In November 2005, actor Robert Blake was ordered to pay $30 million to the family of his late wife, Ronnie Lee Bakely, after being found responsible for her death by a civil jury in Bakely's wrongful death suit. The verdict came about eight months after Blake was acquitted of criminal charges of Bakely's 2001 murder. Still, Blake says he's convinced that someone else was ultimately responsible for his wife's tragic murder. "She had 15 ID cards. She had 15 credit cards," Blake said during a bizarro interview with Piers Morgan in 2012. "She had different places where she lived and nobody could ever find her if they were looking for her." Blake went on to say that Bakely "had people that she burned," whom Blake says actually killed her, according to CNN.