Paris Jackson Addresses Questions About Her Sexuality Head-On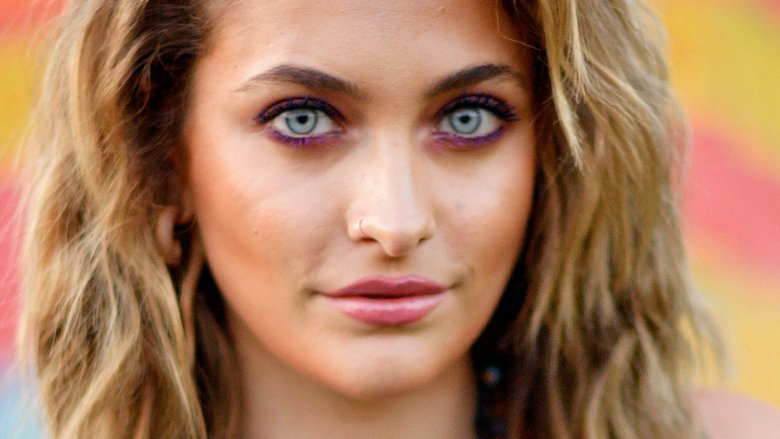 Getty Images
Paris Jackson is speaking out about her sexuality — and confirming what many may have already known.
Over the weekend of July 14, 2018, the late Michael Jackson's only daughter answered questions asked by her Instagram followers, as reported by Huffington Post. When one fan asked Paris is she was bisexual, she replied, "That's what you guys call it, so I guess, but who needs labels." This little excerpt was then spread across media platforms, with some publications referring to the young model's response as her coming out. And, well, that just didn't sit well with Paris.
In her Instagram Story, Paris called out those deeming her answer as new information, writing, "I came out when I was 14." Alongside a photo of herself looking skeptical, she continued, "I've referred to the community as 'my fellow LGBTQ+' on stage before. I've talked about having a crush on girls when I was 8 in my Rolling Stone article. There are pictures of me kissing girls online. Why are people just now saying this is news?"
As captured by The Hollywood Gossip, Paris also responded to news outlets' coverage of her alleged coming out by saying, "You're 6 years late on this."
It's certainly true that, while she may not have been super vocal about her sexuality in the past — she has no obligation to, after all — Paris has appeared to be open about her preferences and has indeed been photographed kissing at least one woman. Most recently, Paris has been romantically linked with model and actress Cara Delevingne, whom she was spotted smooching outside of a West Hollywood restaurant in March 2018 (via Us Weekly).
But while the pair have gotten cozy with one another, they're reportedly just friends — who apparently have no problem getting intimate. "They have a flirty friendship but aren't dating or in a relationship," a source told People magazine. "Paris is 19 years old and living her life. She has no plans to settle down any time soon."