Faith Evans And Stevie J Marry In Secret Las Vegas Wedding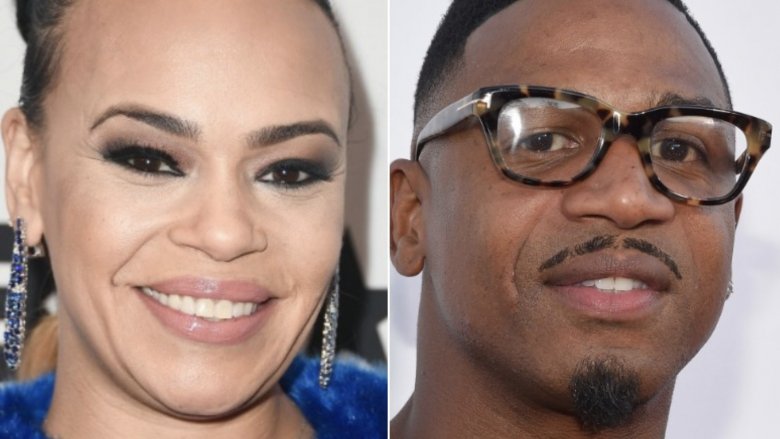 Getty Images
Faith Evans and Stevie J have tied the knot!
According to TMZ, Evans and Stevie J secretly married in a Las Vegas hotel room around 10:30 p.m. on Tuesday, July 17, 2018. Earlier that day, the gossip rag had reported that the pair had been spotted outside of a Las Vegas courthouse and had filed for a marriage license in Sin City's Clark County. However, there was no word at the time on when the couple would actually wed. Guess the two just couldn't wait to declare their love for one another any longer.
Fans of the celeb couple may have sensed that there was something up with the pair when they exchanged super sweet messages via Twitter early Wednesday morning. "I love you Faith Renee Jordan," Stevie J wrote. "I love you back Steven Aaron Jordan," Evans tweeted in response.
Evans and Stevie J had previously broken up in 2017 but had later reconciled, as noted by Extra. Prior to dating Stevie J, Evans was married to Notorious B.I.G. from 1994 to 1997 and to Todd Russaw from 1998 to 2011.
Evans spoke out about her romance with Stevie J during an interview with The Breakfast Club in March 2017. Regarding how she and the Love & Hip Hop: Atlanta star had first started dating, Evans said, "I don't know what made me even finally say okay, but he convinced me, I ain't even gonna lie." She continued, "You know, I'm like, 'You know I'm not about all of the craziness. ... If I'm going to be in a relationship, it's gotta be a serious one, you know?'"
She added, "He just really convinced me that he really wanted to be in a relationship and convinced me that there was no one else in his life."
Congratulations to Evans and Stevie J on their marriage!