Anne Hathaway And Jake Gyllenhaal's Relationship Changed After Brokeback Mountain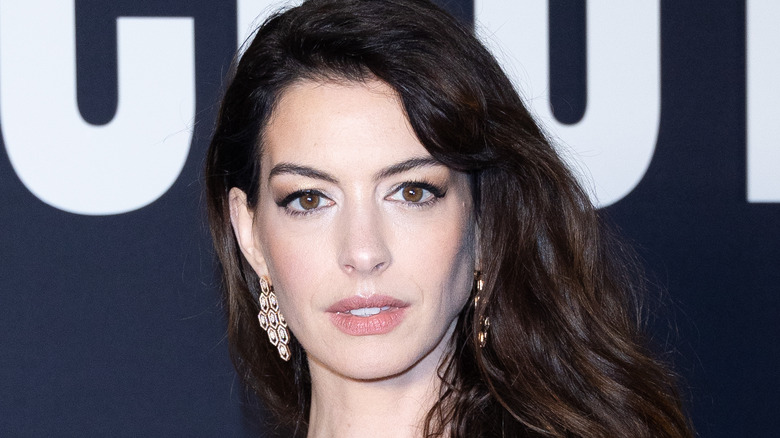 Marc Piasecki/Getty Images
Anne Hathaway and Jake Gyllenhaal weren't the best of friends on the set of the groundbreaking film "Brokeback Mountain." It's not that they didn't get along, it was just that they didn't form a strong relationship despite being in an environment that gave them the potential to be great friends.
Filming the critically acclaimed movie was unlike how movies are shot today. Instead of going to separate trailers and coming on set when it's your call time, the cast constantly hung out with one another. Gyllenhaal told Out Magazine, "For the first month of shooting we all lived by this river in little trailers ... We all just lived on a campground and would walk to set. They became a family."
"The Devil Wears Prada" star even revealed to Entertainment Weekly how shortly after "Brokeback Mountain," released in 2005, her relationship with Gyllenhaal remained surface level. Hathaway shared, "It was more of a bump-into-each-other casual thing. I was always happy to see you [Gylenhaal], but we didn't really reach out to each other. I kind of felt more bonded to you than I felt that we were friends." Years would have to pass until the two actors got a second shot at a great friendship as they worked on "Love & Other Drugs." This project ultimately helped their relationship go from just coworkers to friends for life.
Jake helped Anne during risqué scenes
James Devaney/Getty Images
There's nothing that will make actors go from strangers to friends like filming a sex scene.  Five years after making "Brokeback Mountain" together, Jake Gyllenhaal and Anne Hathaway experienced this while making the 2010 film "Love & Other Drugs." The two actors shared some steamy scenes in the film, and Gyllenhaal did everything he could to make Hathaway comfortable.
Gyllenhaal told Hollywood Life how "awkward" it can be to film a sex scene. He said, "I always feel like it's my responsibility to kind of protect and make sure that she [the actress] feels comfortable because they tend to be more objectified." So, while filming "Love & Other Drugs" he would ask Hathaway questions to make sure she was fine with what he was doing. He shared, "So to ease her and make her feel comfortable, I was always like, 'Where do you want me to go? What do you want me to do? What do you feel comfortable doing?' Anne was always like, 'You do your thing and I'll do my thing. I'm fine on my own!'"
According to Cosmopolitan, Gyllenhaal revealed to GQ the sex scenes helped him and Hathaway form a good relationship. He said, "We talked about what we thought was sexy, about what were the things that interested us, and through the discussion became pretty intimate with each other." Safe to say the actors have come a long way from their "Brokeback Mountain" days.
How is Taylor Swift involved?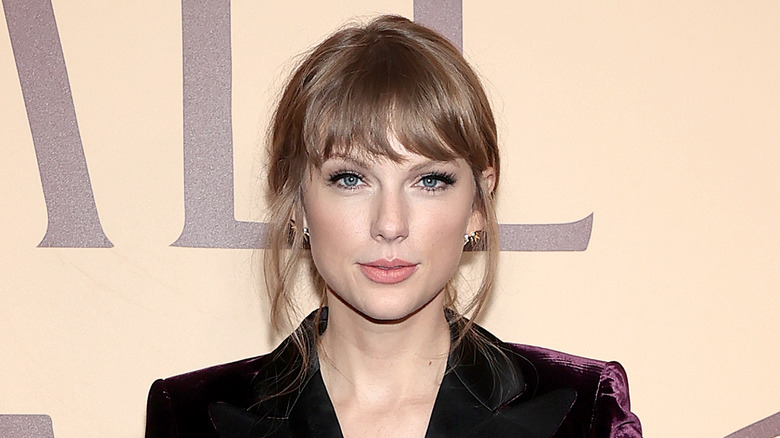 Dimitrios Kambouris/Getty Images
Jake Gyllenhaal had gotten so close to Anne Hathaway that their friendship was at the center of some wild Taylor Swift fan theories, per Elite Daily. Jake and Taylor were infamously involved during the filming of "Love & Other Drugs," in 2010 When fans first listened to Swift's smash hit, "All Too Well," written about her relationship with Gyllenhaal, one lyric, in particular, stood out to Swifties. Swift sang, "Not weeping in a party bathroom / Some actress asking me what happened, you / That's what happened, you." The heartwrenching lyric had fans wondering which actor comforted Swift.
Initially, Swifties thought the lyric was about Gyllenhaal's "Good Girl" costar, Jennifer Aniston, per News. But, one of Aniston's friends denied that theory. So, fans had to rethink everything, and it didn't take long for them to land on Hathaway. Swifties didn't just randomly choose "The Devil Wears Prada" actor, they referenced a 2015 Glamour interview in which she mentioned the "Love Story" singer, per Refinery. 
Hathaway said, "I met her — I hope it's OK to say this — when she and Jake (Gyllenhaal) were together. She was 20 at the time and we hung out one night. I was like, 'You are a magnificent creature.'" According to News, gossip site Deuxmoi confirmed that Hathaway was the actress mentioned in the song. However, none of them have ever confirmed the story, so it's up to fans whether they think the lyric is about Hathaway or not.