Katharine McPhee Pays Tribute To Late Father On Social Media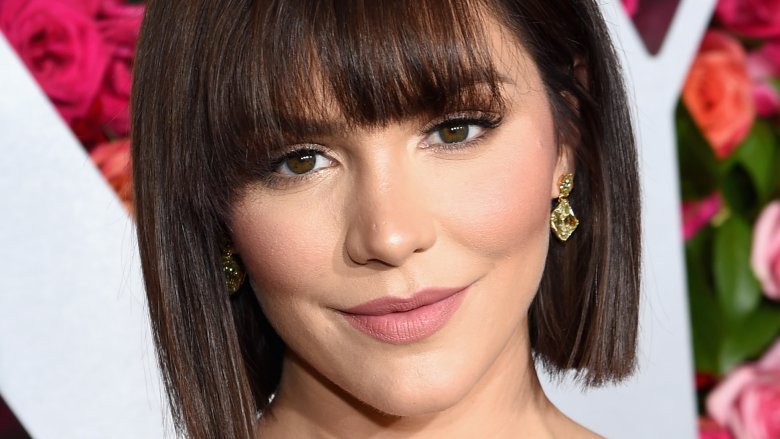 Getty Images
Katharine McPhee is remembering her late father.
On Saturday, July 21, 2018, the American Idol alum took to Instagram to pay tribute to her dad, Daniel McPhee, following his recent passing.
"It's been a hard week. Lots of tears," McPhee wrote to her followers, captioning a snapshot of herself showing off her new engagement ring from fiancé David Foster. The music producer, who was previously married to Real Housewives star Yolanda Hadid, had popped the question earlier this month while the couple vacationed in Capri. 
After thanking her friends and family for their love and support, the Waitress star added, "My dad was so happy for me." Noting that her "ring was the last thing [she] showed [her] dad" prior to his death, she wrote, "[It] makes me smile when I look at this as a reminder of our last conversation. And now I'm ready to share with all of you what has been my sunshine amongst this painful loss." 
"My love wisely said to me the other day that 'death is the only thing that is 100 percent inevitable and the thing we are least prepared for,'" McPhee concluded her heartfelt post. "So today we're celebrating life and not forgetting love. ❤️."
As Nicki Swift previously reported, McPhee's father passed away on Monday, July 16. The 34-year-old singer shared the devastating news the following day on social media, writing, in part, "I love you Papa. I already miss you so much. This hurts." 
Daniel's death came just two weeks after McPhee and Foster, 68, first announced their engagement, which has since dominated headlines. The long-rumored couple had only just confirmed their relationship at the Met Gala in May 2018. "We're all great, we're all happy," Foster later told Access Live. "And you know, for some reason, the two of us, one plus one makes four instead of two. So it seems like it's interesting news to people, so we're just gonna roll with it."
Our thoughts are with McPhee and her father's loved ones during this difficult time.