MTV Star Jesse Camp, Winner Of Wanna Be A VJ, Reported Missing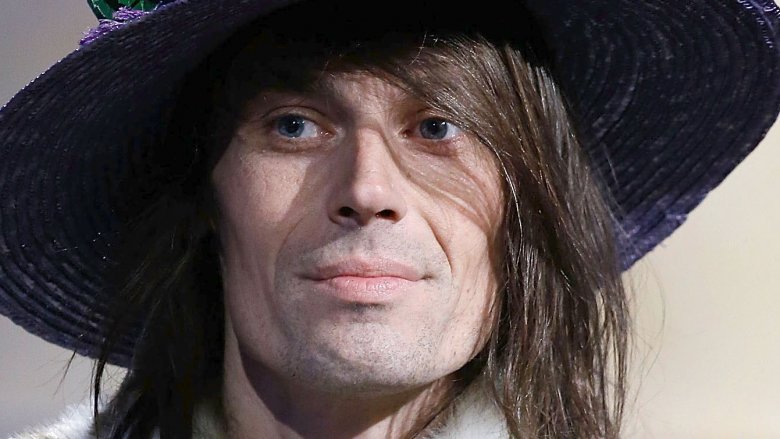 Getty Images
UPDATE: MTV VJ Jesse Camp has reportedly been found. Sources within the Riverside Police Department told E! News that authorities had located Camp by the afternoon of Tuesday, July 24, 2018. Police determined that the former TV star was "doing OK" and seemed to be "capable of taking care of himself."
Camp's family has reportedly been notified.
ORIGINAL REPORT:
Jesse Camp, who first found fame after winning MTV's Wanna Be a VJ contest in 1998, has been reported missing by his sister Marisha Camp.
Officer Ryan Railsback of California's Riverside Police Department informed People magazine that Marisha reported Jesse, whose real name is Josiah Camp, as a missing person on July 19, 2018. "She had been in contact with someone who had told her [Jesse] was in Riverside a week ago, and that he's been known to travel to the Inland Empire, and Riverside, from time to time," Railsback shared. He added that she was concerned because Jesse "might have been depressed recently."
According to The Blast, Marisha filed a missing person report after one of her brother's friends called him and a stranger answered his phone. That stranger told them that Jesse had given them his phone and clothes. Marisha, understandably, grew worried and contacted the authorities in an effort to track down her brother.
However, while Marisha may fear for her brother's well-being, the police allegedly "don't see anything suspicious" about Jesse's sudden disappearance. This could be because, as reported by The Blast, a cop had stopped Jesse to perform a "pedestrian check" in Fontana, Calif. just hours before he was reported missing. The officer allegedly determined Jesse — who was in front of a Sherwin Williams hardware store at the time, a reportedly common area for "transients and homeless people" — was fine. He then verified his identification via his driver's license and went on his way. Despite the police's recent interaction with him, Jesse is still considered to be a missing person at the time of this writing.
Still, that hasn't stopped Marisha from reaching out to the public for help in finding Jesse. The week she reported Jesse missing, she posted on social media, "If anyone has seen or heard from my brother Jesse since Saturday, please, please, please reach out to me or ask him to call home!!! Thank you!!!!!" (via The Blast). In a separate message, she gave further details about her brother's situation: "Jesse was last seen in California last week but has not reached out to us yet. What he needs now more than anything is [kindness] and love ... Please keep him in your prayers."
Jesse, now 38 years old, shot to celebrity status after competing on and winning Wanna Be a VJ, an MTV series that searched for the next VJ on Total Request Live (via People). The winner of the show, which was hosted by MTV veteran and man with too many jobs Carson Daly, won a one-year contract to serve as VJ on TRL and a prize of $25,000. The show later ended in 2000.
Following his big win on Wanna Be a VJ, Jesse pursued a career in music and released the album Jesse & the 8th Street Kids in 1999. He later hosted "TBTRL" on MTV's Snapchat Discover in 2016. That same year, he was captured by Page Six in an interview in which he pretended to be a gossip reporter for the site. After mixing up the names of media publications, he said, in what seemed to be a joke, "I'm zipping it 'cause I am on a very bad acid trip at the moment and I think I'm being interviewed for the New York Post — so clearly I'm not in my right head."
While Jesse has a history of drug use, he'd previously claimed in 2015 that he was living the sober life. After his "hardcore drug-time era" that started when he was 23, he told Huffington Post that he got sober when he was 29 (via Us Weekly). "That was kind of like the turning point," he said. "When I was 29, I was like basically, yeah, I don't want to have to take drugs with me anywhere to feel okay. I just want to be normal."