Creepy Signs Celebrities Left Before They Died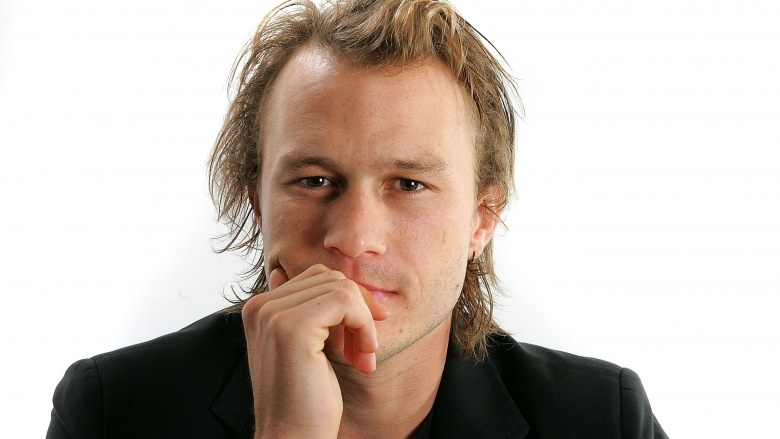 Getty Images
Over the last decade, Hollywood has been hit by tragic deaths that give new meaning to the term "gone too soon." But perhaps even more tragic than their deaths were the eerie signs certain stars left behind that either predicted or shed new light on their passing. Check out these celebrities who unknowingly warned us of their impending deaths.
David Bowie
The music video for David Bowie's "Lazarus," released to promote his latest album, Blackstar, was haunting in its own right. The legendary singer spends nearly the entire video clinging to a hospital bed, looking frail, old, and near death. "Look up here," the song begins. "I'm in heaven." Death was also featured in the video for the album's title track, in which Bowie sings, "Something happened on the day he died." Just days after the album's release, news broke that Bowie had died at the age of 69 after a secret battle with cancer. Suddenly, his latest album took on a whole new meaning. According to Bowie's friend and producer, Tony Visconti, the artistic foreshadowing was a deliberate move on Bowie's part. "He made Blackstar for us—his parting gift," Visconti told The New York Daily News. "I knew for a year this was the way it would be. I wasn't, however, prepared for it." The Daily News went on to report that Visconti actually knew about Bowie's failing health for many years, but kept it a secret from the press out of respect to his longtime friend.
https://www.youtube.com/watch?v=y-JqH1M4Ya8
Heath Ledger
In 2013, a German TV documentary called Too Young to Die interviewed the late Heath Ledger's father, who gave cameras a chilling look at a diary Heath kept while filming The Dark Knight. According to a clip from the documentary (via YouTube), the diary contained handwritten lines from the movie as well as photos of former Batman Jokers and of Malcolm McDowell as the demonic Alex in A Clockwork Orange. "He pretty well locked himself in a hotel room for weeks," father Kim Ledger said. "He galvanized the upcoming character. That was typical of Heath. He would do that. He liked to dive into his characters, but this time he really took it up a notch." In a 2007 interview with Empire magazine, Heath said he used the diary to form the Joker's infamous laugh and voice. "I ended up landing more in the realm of a psychopath—someone with very little to no conscience towards his acts. He's just an absolute sociopath, a cold-blooded, mass-murdering clown," he said. Ledger died in January 2008, at age 28, from an accidental drug overdose, mere months before The Dark Knight hit theaters.
https://www.youtube.com/watch?v=kJMoKMieNn8
Cory Monteith
Days after Glee star Cory Monteith died from a reportedly accidental overdose of heroin and alcohol inside his Vancouver, Canada hotel room, a fan released what many believe to be his final recorded video, in which he eerily tells a young fan to "stay out of trouble." "I wanted to record this video for you guys just to let you know to stay out of trouble and stay in school," Monteith says in the now-chilling message. According to People magazine, the 31-year-old Monteith recorded the video on the flight to Vancouver as a favor to a flight attendant whose boyfriend's daughter was a huge fan. Monteith's flight was on July 6, 2013, about a week before his death, according to the report.
https://www.youtube.com/watch?v=Xva1PeCrT8A
Mikey Welsh
Two weeks before his death, former Weezer bassist Mikey Welsh posted a number of messages on social media that foretold his final moments. "Dreamt I died in Chicago next weekend (heart attack in my sleep). Need to write my will today," Welsh tweeted on Sept. 26, followed by, "Correction-the weekend after next." According to the Los Angeles Times, Welsh also left a pretty creepy message on Facebook when discussing a piece of his art on sale for $250. "If i am still alive at time of purchase, price to increase exponentially if I expire prematurely," he wrote. Welsh died of reported heart failure at the Raffaello Hotel in Chicago on October 8, 2011. According to the Chicago Tribune, police discovered prescription pills in his hotel room and a "ziplock-type bag containing white powder, which was suspected to be heroin."
https://twitter.com/mikeywelsh71/status/118305899923259392
Frank Pastore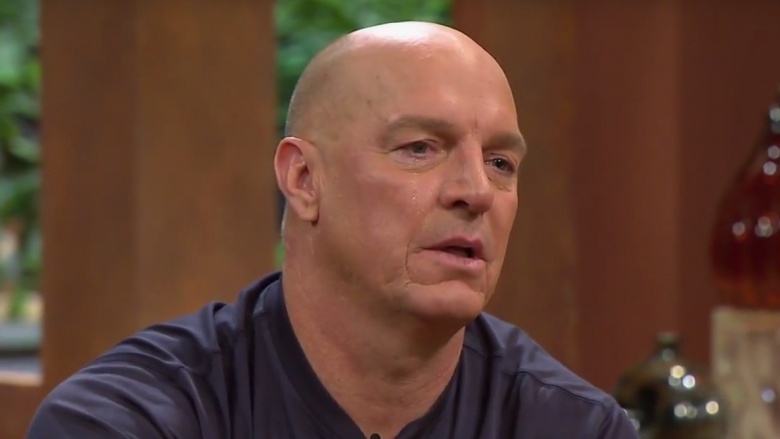 Of all the eerie stories to come out of Hollywood, few top the tale of baseball star-turned-Christian radio host Frank Pastore. According to The Wrap, Pastore discussed the possibility of life after death during a November 2012 episode of his radio show. "Look, you guys know I ride a motorcycle, right?" he said. "So, at any moment, especially with the idiot people who cross the diamond lane into my lane, all right, without any blinkers—not that I'm angry about it—at any minute I could be spread all over the 210 [freeway]." Three hours later, his motorcycle was struck by a car on the 210, leaving him with severe head injuries. According to Yahoo, Pastore spent four weeks in a coma before dying on December 17, 2012. He was 55. That feeling you just felt? Yeah, that was a chill down your spine.
Michael Jackson
In a truly eerie moment, Michael Jackson seemingly predicted his own death while announcing his "This Is It" concert series at a press conference in London on March 5, 2009. "This will be it. When I say, 'this is it,' it really means, 'this is it.'" he told the crowd. Jackson's speech seemed bizarre and disjointed, interrupted by fits of laughter and heartfelt gestures toward the crowd. "This is it. I mean, this is really it. This is the final curtain call," he said. CNN reported that a producer on the tour also heard Jackson speaking ominously in the days before his death, saying, "God keeps talking to me." On June 29, three months after that pivotal press conference, Jackson died of cardiac arrest in his California home. A combination of drugs was reportedly found in his system at the time of his death.