Jennifer Aniston Hits Back At 'Misconceptions' About Her Life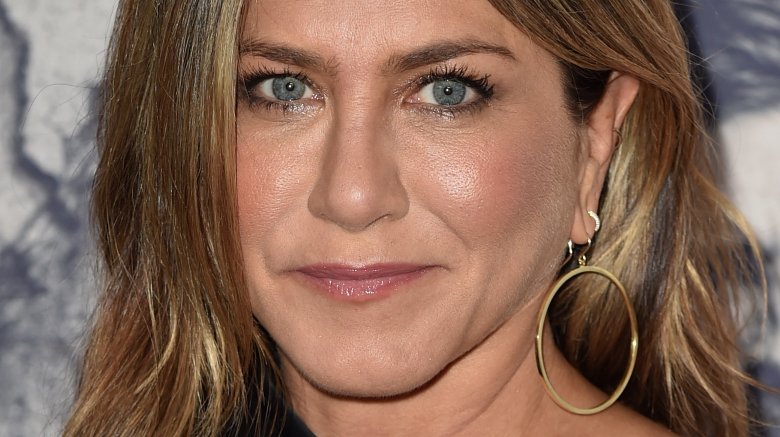 Getty Images
Jennifer Aniston is speaking out on misconceptions about her personal life.
During her cover story interview for the September 2018 issue of InStyle magazine, published on Wednesday, August 1, 2018, the A-list actress opened up to Jimmy Kimmel Live! co-head writer and longtime friend, Molly McNearney, about dealing with being tabloid fodder throughout her career.
As Aniston quickly recapped, "The misconceptions are 'Jen can't keep a man,' and 'Jen refuses to have a baby because she's selfish and committed to her career.' Or that I'm sad and heartbroken." These days, the former Friends star said she can "sit back and laugh at the ridiculous headlines." However, she went on to hit back at this lingering speculation. "First, with all due respect, I'm not heartbroken," she began. "And second, those are reckless assumptions. No one knows what's going on behind closed doors. No one considers how sensitive that might be for my partner and me. They don't know what I've been through medically or emotionally."
It's no secret that rumors surrounding Aniston's love life have followed her around ever since her days on the hit '90s sitcom. However, this media attention, which only heightened amid her 2005 divorce from Brad Pitt, was reignited earlier this year when she and actor Justin Theroux called it quits on their marriage. 
Noting that she's "definitely had [her] fair share of sexism in the media," Aniston told InStyle, "There is a pressure on women to be mothers, and if they are not, then they're deemed damaged goods. Maybe my purpose on this planet isn't to procreate. Maybe I have other things I'm supposed to do?" Well said. 
As Nicki Swift previously reported, Aniston, 49, and Theroux, 46, first announced their split in February 2018, having gone their separate ways in late 2017. At the time, the former couple released a joint statement in an effort to reduce the above-mentioned hearsay. "Normally we would do this privately, but given that the gossip industry cannot resist an opportunity to speculate and invent, we wanted to convey the truth directly," it read in part. "Whatever else is printed about us that is not directly from us, is someone else's fictional narrative."
With Aniston calling out these types of misleading headlines in her first major interview amid her divorce, one can only hope that media outlets will respect the amicable exes' wishes — but you probably shouldn't hold your breath on that.