Prince Harry Dropped A Big Clue That Meghan Markle Might Be Pregnant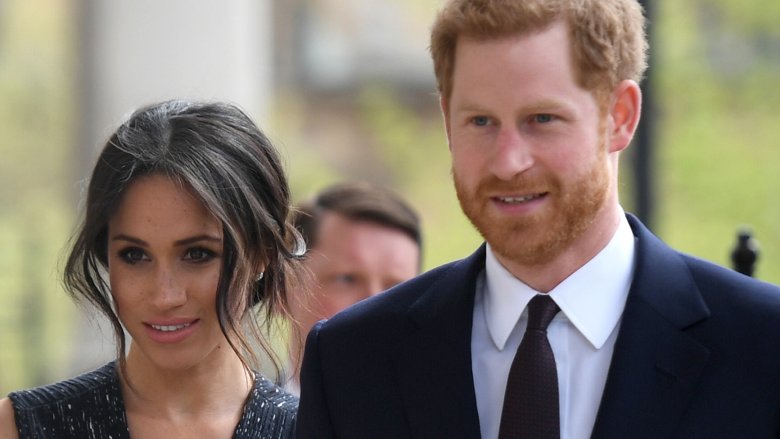 Getty Images
Could royal couple Prince Harry and Meghan Markle have a little one on the way?
Prince Harry and Meghan Markle might soon be expanding their family, if the former party boy's latest actions are proof of anything in that department. You see, Harry listed his 2017 Audi RS6 Avant for sale, despite only owning the car for just one year. According to AOL, a Derbyshire car dealership called Overton Prestige posted a listing for the fine German automobile on Auto Trader, asking for £71,900, or $93,833.  
Fans of the redheaded prince may remember seeing him drive the shiny silver car to Pippa Middleton's wedding reception in May 2017. As People magazine reported, he'd driven the Audi an hour and a half from Englefield to London so that he could pick up Meghan, whom he was still just dating at the time, and they could attend the celebration together.
Considering how well off his royal highness happens to be, we doubt Harry is selling his prized car for some extra cash. Rather, he may be letting go of the vehicle in order to make room for a new car — one that's a bit more family friendly perhaps? After all, we doubt his Audi was the most appropriate vehicle to install a carseat into. The backseat wasn't exactly designed for holding toys and diaper bags.
Auto Trader's editorial director, Erin Baker, even commented on the possibility that the Duke and Duchess of Sussex may be growing their brood (via AOL). "Maybe he's on the market for a bigger family car, in which case we'd recommend a Skoda Superb, which won the best family car in our recent New Car Awards," she said, "or maybe he's after an electric car, having driven Meghan away after their wedding in an electric Jag?"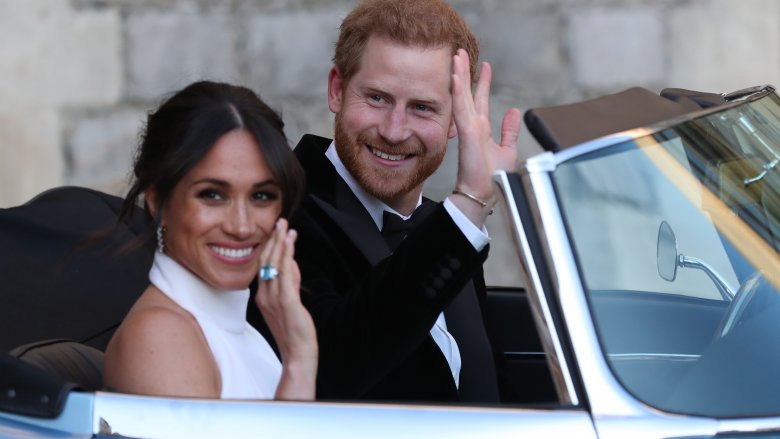 Of course, this is all just speculation. Harry and Meghan have yet to make any formal announcement about a potential pregnancy. Still, we can't help but hope that the two lovebirds, who married in May 2018, are expecting — or, at least, are planning to welcome a child into the world sometime in the near future.
If Harry and his wife follow in the footsteps of his older brother, Prince William, and his wife, Kate Middleton, they'll have kiddos running around the castle in no time. William and Kate welcomed their first child, Prince George, in July 2013, about two years after the royal couple tied the knot in April 2011. And, as most know, a daughter, Princess Charlotte, and another son, Prince Louis, soon followed in 2015 and 2018, respectively.
While Harry has insisted that the two have no immediate plans to expand their family, he did admit that he and Meghan would like to "start a family in the near future."
Meghan's father, Thomas Markle — who might not be the duchess' favorite person right now — previously opened up about his daughter's wish to have kids in June 2018, stating that she "has wanted children for a long time."
Meghan certainly expressed as much in a 2016 interview with Lifestyle magazine, "I also dream to have a family," she said at the time. "It's all about balance, and I have so much happiness in my career and am fortunate to travel the world and see so many amazing things — it will also be nice to be anchored to something grounded and in the same place."
She added, "Raising a family will be a wonderful part of that."
So, assuming that Harry and Meghan will soon have children, what car should the royal couple invest in? Because there's no going back on that Audi sale — it's already found a new owner!
According to its Auto Trader posting, Prince Harry's car, which boasted a keyless go feature, "Honeycomb-Stitched Valcona Leather" upholstery, and a measly 4,464 miles on the odometer, was quickly scooped up by a buyer. Makes sense that the car didn't last long on the market — imagine which members of the royal family may have sat in its heated seats!
No word yet on if Harry's keeping that sleek blue, electric-converted 1968 Jaguar that he used to drive himself and his new bride to their wedding reception. Now that was a fine little car.