How Katie Holmes Uses Her Lovers For Fame
Getty Images
Even when her career is lagging, actress Katie Holmes' romances have kept tabloid tongues wagging. Let's analyze the men that have helped Holmes maintain her celebrity status.
Joshua Jackson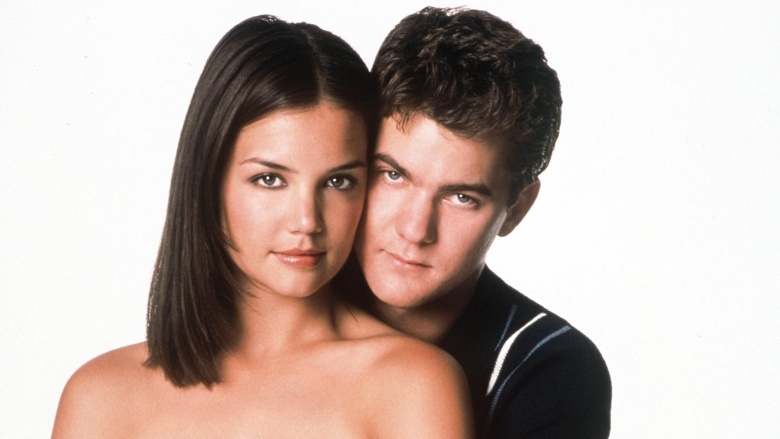 Getty Images
Holmes dated her Dawson's Creek co-star, Joshua Jackson, while filming the beloved teen drama. What better way for a TV ingénue to stand out than by enjoying an offscreen romance with a hottie co-worker? Young fans eat that stuff up, and it certainly helped stoke the flames of Holmes' early fame. She spoke about the romance to Rolling Stone in 1998: "I'm just going to say that I met somebody last year, I fell in love, I had my first love, and it was something so incredible and indescribable." That type of sweet talk made the starlet seem real and relatable to her fans, and staying close to Jackson's red-hot career helped keep hers afloat. Well played, Katie. Well played.
Chris Klein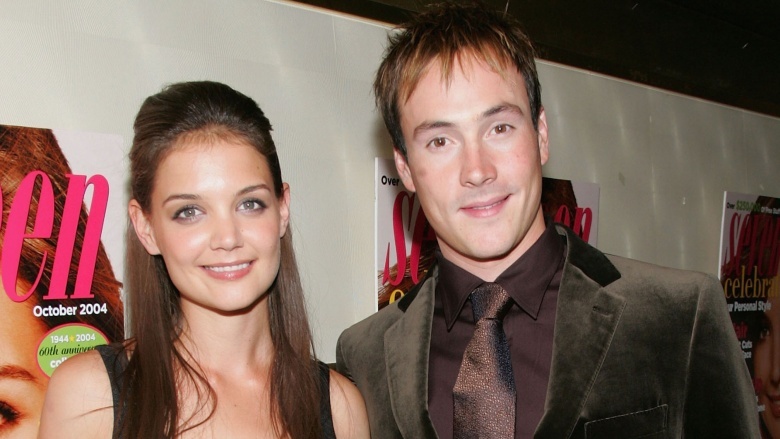 Getty Images
Chris Klein was a big deal in the late '90s, starring in the mega popular American Pie franchise and in cred indie fare like Election with Reese Witherspoon. He and Holmes began dating in 2000. At that point, she was still known as "Joey Potter" from Dawson's Creek. By 2003, Holmes and Klein were engaged, and though her career wasn't exactly booming, her stable relationship with a likable actor kept her in the spotlight. Her work in the dark, 2003 dramedy Pieces of April was easily her best, yet Holmes' off-camera story continued to overshadow her on-screen career.
Tom Cruise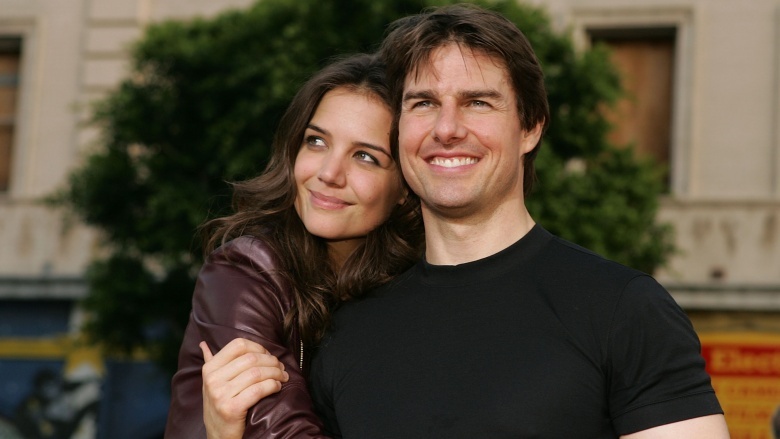 Getty Images
Where to begin with this one? Cruise is royalty in Hollywood. When Holmes hitched her wagon to this star in 2005, she was, at best, a B-list actress. Yes, she had landed a big role as Rachel Dawes in Batman Begins, but she couldn't come close to touching Cruise's level of celebrity. As soon as she married him, the whole landscape changed. Holmes essentially cut the line and became an instant A-lister. All eyes were on her. She got a chic bob and dressed glam to match her new role as Mrs. Tom Cruise. It didn't seem to matter what she working on. All that mattered was that she gave birth to Cruise's daughter, Suri, and was the second syllable of "TomKat." Once christened with a "couple mashup" name, one is baptized into Hollywood's elite.
According to Fox News, Holmes secretly plotted to extract herself from her relationship with Cruise. Her plans to divorce reportedly blindsided Cruise and even managed to avoid arousing the suspicions of the Scientologists that surrounded him. That mission had seemed impossible, so the feat furthered Holmes' mythos. She remained relevant even while disassociating herself from a meal ticket-like marriage. Some referred to her divorce efforts as a brilliant professional imaging move.
Jamie Foxx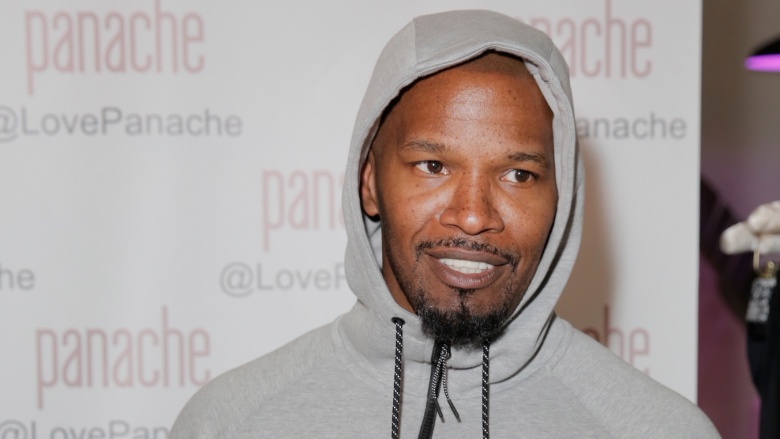 Getty Images
It's pretty much Hollywood's worst-kept secret that Holmes and Academy Award-winning actor Jamie Foxx are romantically involved. According to Gossip Cop, rumors suggest they are secretly engaged or perhaps even married, but neither Holmes nor Foxx have confirmed any relationship. Though these two are often spotted in the same place, they typically don't act like a couple in public. However, the pair has been photographed holding hands, and Holmes was spotted wearing a diamond ring that looks like an engagement bauble. An unnamed source for OK Magazine claimed Holmes "has no problem with the industry attention she's getting from the talk surrounding herself and Foxx. Since they've started hooking up, he's introduced her to so many big producers and power players, it's a massive turn-on to her and something she's taken full advantage of." Regardless of her relationship status, Holmes staying linked to Foxx keeps her name on the hot-list even though her career has cooled significantly. Once again, well played, Katie. Well played.