Why Did Luann De Lesseps And Ex-Boyfriend Jacques Azoulay Really Split?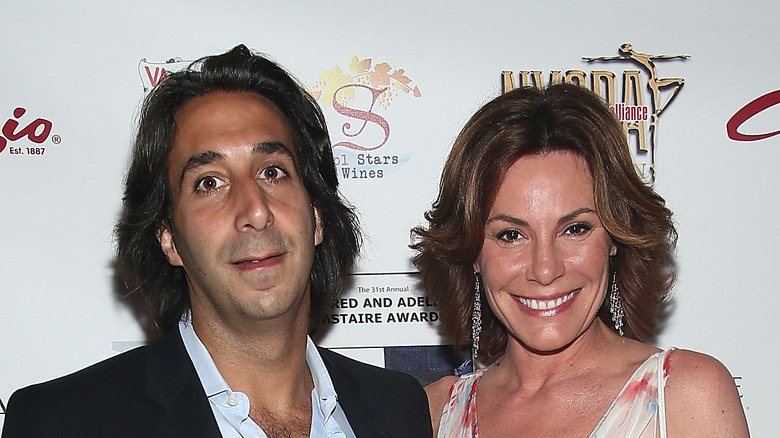 Astrid Stawiarz/Getty Images
"The Real Housewives of New York City" fans may remember Luann de Lesseps' relationship on the show with her then-boyfriend Jacques Azoulay. While their relationship wasn't as dramatic as her marriage to Tom D'Agostino, there were still some shady moments between the two. During Season 5, the cast went on a group trip to St. Barts, where de Lesseps met a Johnny Depp lookalike dressed as a pirate. She later brought him back to the house, but was caught in a conversation with a friend advising her not to spill the beans. The "Money Can't Buy You Class" singer adamantly denied anything happened between her and the pirate, and it seemed as if she and Azoulay got over the hump.
In 2013, de Lesseps and Azoulay broke up after three years together. "They are at different points in their life now and have mutually agreed it is best. Luann is upset, but it's amicable and they remain friends. Jacques has been a wonderful part of her life," the "RHONY" star's rep told Us Weekly. While fans suspected the breakup was due to the cheating rumor, de Lesseps revealed the true reason for the split.
Luann de Lesseps was done having kids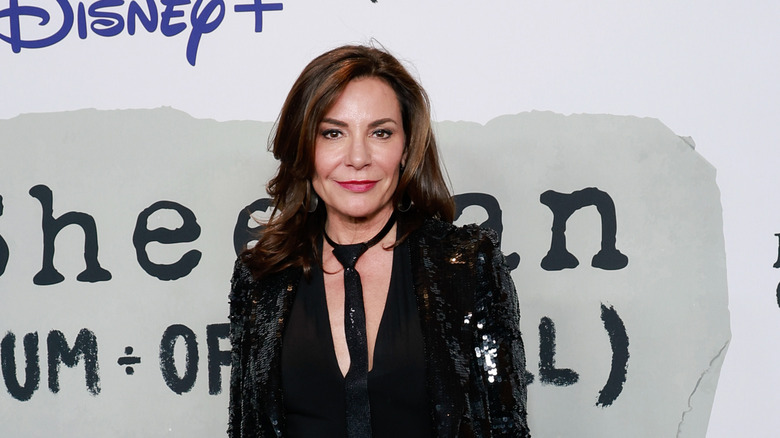 Jason Mendez/Getty Images
Luann de Lesseps and Jacques Azoulay looked like they were taking a serious step in their relationship when the cabaret performer considered having kids with him during "RHONY" Season 5. However, in the end, the issue was what caused their breakup. "We adore each other, but we want different things. Jacques wants to have a family. We were just hoping that it would happen in all these years we've been together. We talked about adoption, but I've spent 18 years raising kids ... I want to do other things," she stated (via Bravo). Amid the breakup, de Lesseps expressed her wish to remain friends with Azoulay and shared that they still had love for each other.
Despite their outwardly amicable appearance, a source told RadarOnline that Azoulay actually broke up with de Lesseps because of her rendezvous with the pirate. "Jacques wanted to believe Luann and for a while, their relationship appeared to be back on track. Then, the Countess began to pressure him for a marriage proposal and that is when the trust issues came up again. Jacques just couldn't trust her and he decided to end the relationship," the insider revealed, adding that de Lesseps felt "lost" since the breakup. The "RHONY" star still maintains that nothing happened between her and the pirate, and years later, he spilled what really went down.
The pirate doubles down on Luann de Lesseps' claims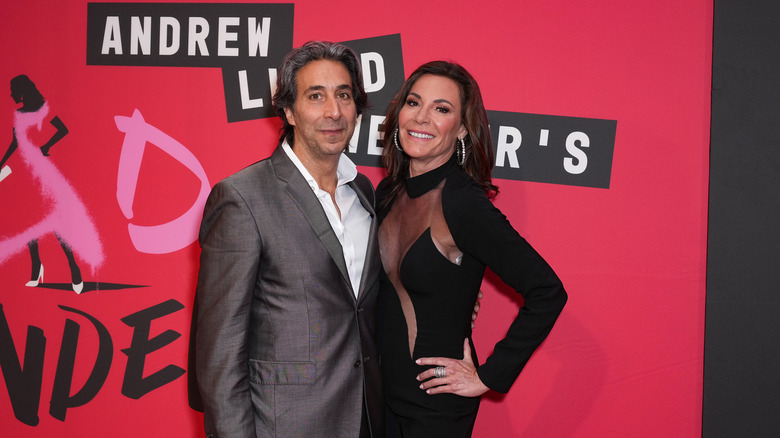 John Nacion/Getty Images
Seven years after their illicit hangout, "RHONY" fans finally got to hear the pirate, whose name is Tomas Ribeiro, give his take on what happened in Season 5. During a "Watch What Happens Live with Andy Cohen" appearance, he ditched his pirate outfit for a more debonair look with a shorter haircut. When asked about their supposed hookup, Ribeiro revealed, "Well, I may surprise many people, but nothing happened between Luann and I. Luann is a great woman who is a great soul, and yes we spent time together and yes she got caught on the camera in French but ... I'm very happy to have met you, Luann."
Despite all the infidelity rumors, there are no hard feelings between de Lesseps and Jacques Azoulay. "Jacques and I have a really healthy relationship. He checks in with me, and I do the same. But now, Jacques is engaged, and that makes me happy! To see Jacques happy makes me happy, and that's all I want for him," she stated during "RHONY" Season 12. Per Page Six, the two were seen together in March 2023 at the "Bad Cinderella" musical, proving that a handsome French pirate can't get in the way of de Lesseps and Azoulay's friendship.