Bloodied Lance Armstrong Shares Update Following Fall, Hospitalization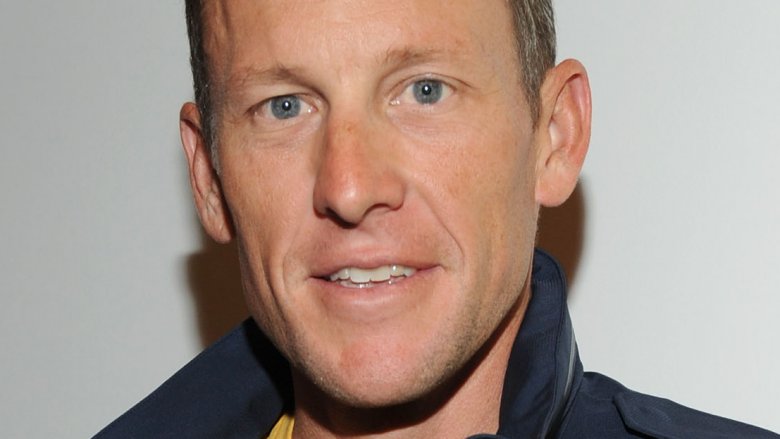 Getty Images
Former pro racing cyclist Lance Armstrong found himself in the hospital on Wednesday, Aug. 8, 2018, following a nasty accident on a Colorado bike trail.
Taking to Instagram and his his 217,000 followers after the incident, Armstrong shared a photo of himself that showed his bloodied face and clothes. "Well, sometimes you're the hammer and sometimes you're the nail," he wrote in his caption for the gory selfie.
The 46-year-old went on to explain that he'd been riding along on one of his favorite paths, the Tom Blake trail in Snowmass Village, Colo. when he apparently crashed, hitting his head. Admitting his failure to get past injuries looked at by doctors, Armstrong said, "For the 46 yrs prior to today I completely would have blown off getting checked." But he's apparently since learned the importance of taking care of one's body, as he added, "Not now."
After his accident, Armstrong decided to seek medical treatment and went to Aspen Valley Hospital for an examination. There, Dr. Charlie Abramson — a man whom Armstrong had apparently randomly met weeks earlier — checked out his injuries. And luckily, it appears that Armstrong is doing just fine.
"Charlie, thanks for looking after me," Armstrong wrote, sending his appreciation to the doctor.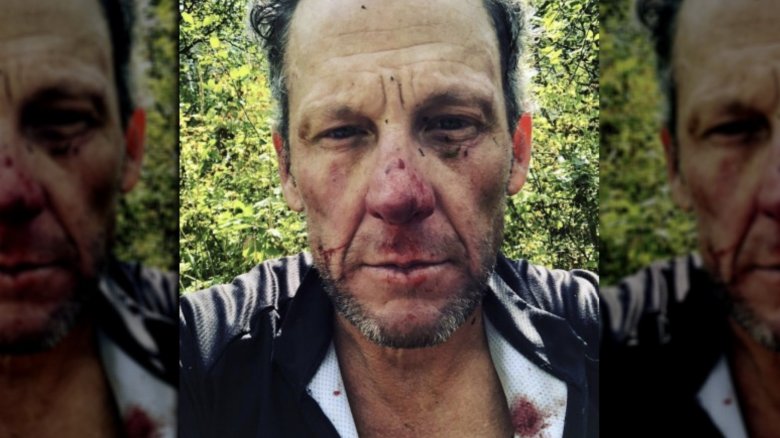 Armstrong — who, at one point, had a whopping seven Tour de France wins under his belt — has continued to pursue biking over the years, despite his fall from grace. As reported by The New York Times in 2012, the former champion was stripped of his seven big victories after he was accused of doping before races. Though he denied the charges at first, he later admitted to TV host Oprah Winfrey in 2013 that he had indeed used performance-enhancing drugs (via Entertainment Tonight). He also shared that he wanted to make things up to all those who'd felt betraying by his cheating, stating, "I will spend the rest of my life trying to earn back trust and apologize to people."
He's since made his return to the public eye with his podcast The Move, which has performed favorably (via CNBC). Let's just hope that Armstrong can keep up the good, honest work — and avoid any more brutal bike accidents — as he goes forward.