Where Are The Girls Next Door Now?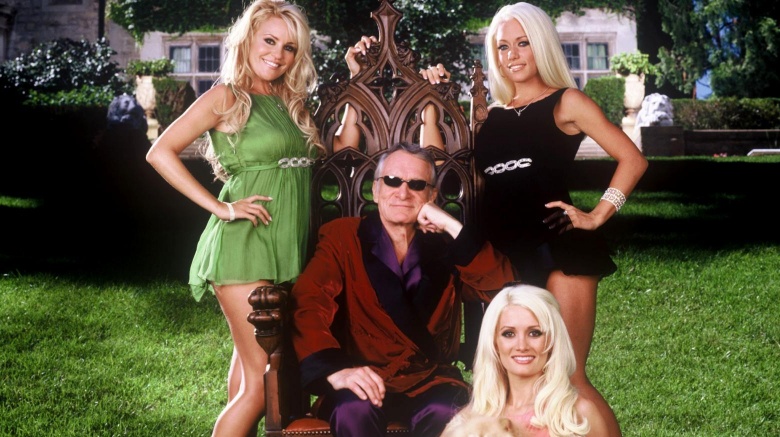 The Girls Next Door, E!'s 2005 reality show about Hugh Hefner's life at the Playboy Mansion with his bunnies, was an instant and exponential hit. For viewers, the biggest draw was the unorthodox interpersonal relationships among Hef's girlfriends. Let's see what the ladies are up to now.
Holly Madison (Seasons 1-6)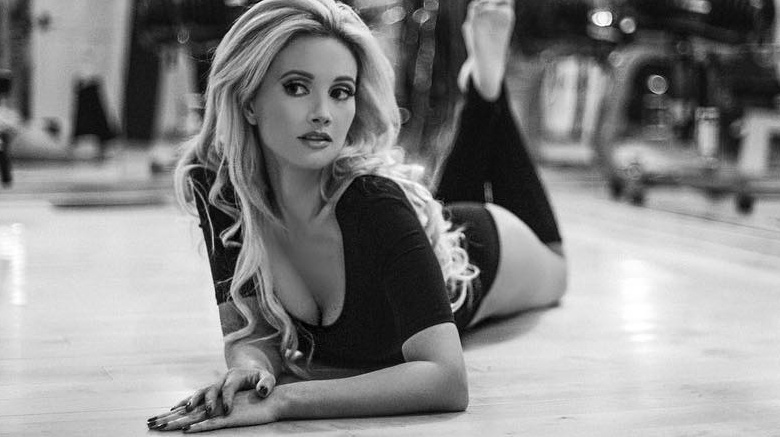 Holly Madison has kept busy since leaving Playboy in 2009. She starred in her own spin-off, Holly's World, appeared on Dancing With The Stars, and started a family with husband and EDM tour promoter, Pasquale Rotella. She gave birth to daughter Rainbow Aurora in 2013 and is expecting a second child in 2016. In 2015, Madison released a tell-all memoir titled Rabbit Hole: Curious Adventures and Cautionary Tales of a Former Playboy Bunny. In the best-seller, she claimed Hefner attempted to bribe her to remain at the Playboy Mansion by intentionally leaving his will out for her to see. According to Page Six, Heff planned to bequeath her $3 million if she stayed. The book also skewered fellow playmate Kendra Wilkinson, with Madison calling her, "the fakest person I've ever met". There appears to be no love lost between these two playmates.
Bridget Marquardt (Seasons 1-6)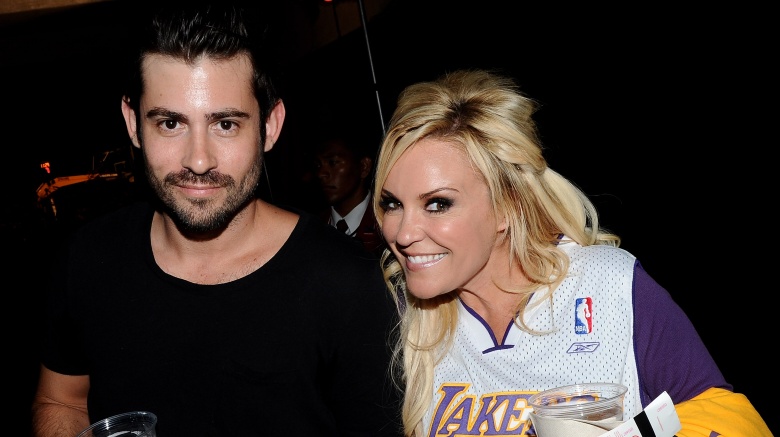 Getty Images
Probably the least famous of the original girlfriends, Bridget Marquardt has had several stops and starts in her bid to remain in the public eye. Her 2009 Travel Channel show, Bridget's Sexiest Beaches, lasted only one season, and plans for her own reality show dissolved after E! passed on the submitted pilot. As fans of The Girls Next Door will remember, Marquardt is an animal lover, and she briefly found work on Yahoo's Animal Nation in 2012. The former playmate got engaged in late 2015 to her boyfriend of seven years, director Nicholas Carpenter. (Fun fact: Carpenter's dad is astronaut Scott Carpenter, a member of NASA's Mercury Seven.) Though life has been looking peachy keen, Marquardt continues to find herself embroiled in bunny business. She supported Madison's memoir, telling Radar, "I'm happy for her that she wrote the book," but her relationship with Kendra seems less than friendly. "I haven't seen or talked to her in years," she said. "We haven't had a falling out or anything. We just haven't talked." Ouch.
Kendra Wilkinson (Seasons 1-6)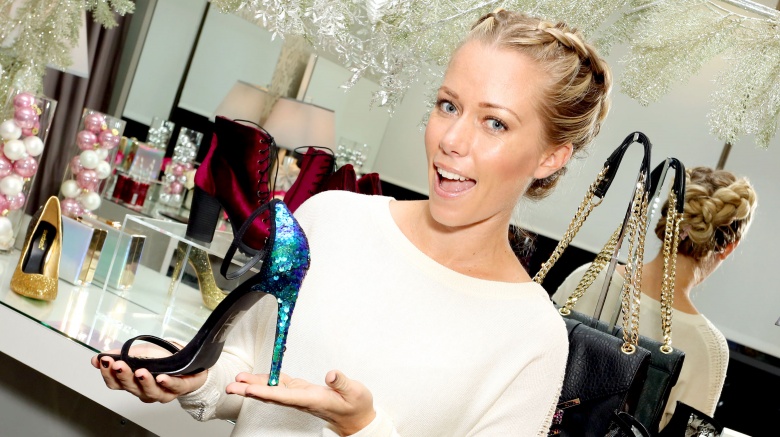 Getty Images
The one true breakout bombshell of The Girls Next Door is Kendra Wilkinson whose second spin-off series, Kendra On Top, launched its fifth season on WE tv in 2016. Her first reality spin-off, Kendra, broke viewing records during its three season on E! After recovering from a car accident in 2013, Wilkinson gave birth to her second child with former NFL wide receiver Hank Baskett in 2014. As for Madison's book, Kendra told the Kyle and Jackie O Show that Holly "made a lot of things up about me." She said the pair were forced to be friends for the cameras during The Girls Next Door.
Crystal Hefner (Season 6)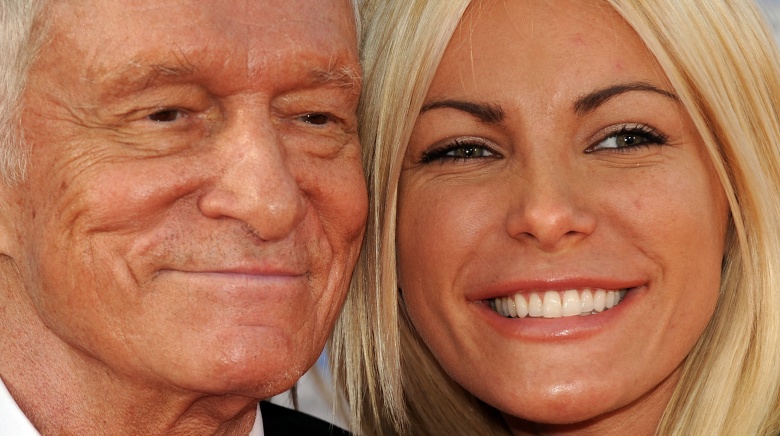 Getty Images
Crystal Hefner was still Crystal Harris during her single season stint on The Girls Next Door, so we all know what happened there. However, the couple's walk down the aisle was not a smooth stroll. Chrystal reportedly called off the wedding just five days before their scheduled ceremony in June 2011. The pair eventually reconciled and were wed six months later on New Year's Eve, but not before the 26-year-old bride signed a prenuptial agreement with her 86-year-old groom. Although Hef's $43 million fortune will supposedly be split between his four children, Crystal said she married for "security." She told the Huffington Post, "There's always girls in and out. There's always the feeling of maybe being replaced...He made sure I that didn't feel that way anymore, and that's what the wedding was all about." How romantic. Since then, the third Mrs. Heffner has designed swimwear and lingerie and tried to launch a music career. Crystal made headlines in 2016 when she revealed, via Instagram, that she suffers from Lyme Disease. Since her diagnosis, she's used her fame to raise awareness about the condition.
The Shannon Twins (Season 6)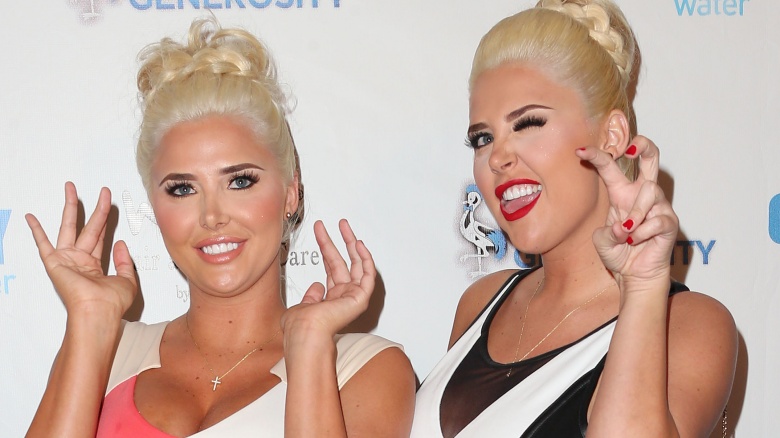 Getty Images
Life after The Girls Next Door has not been too kind to the hard partying Kristina and Karissa Shannon, who critics blamed for the show's ratings decline in its final season. The Shannon Twins had a brief cameo as strippers in Sofia Coppola's Somewhere in 2010, but made bigger waves for their brushes with the law and the release of Karissa Shannon Superstar, a sex tape made with Smallville actor Sam Jones, III. In 2015, we watched the twins mix pain medication and alcohol on an episode of Botched and barely escape a horrific car accident that required L.A. firefighters to cut open the roof of their Mercedes. According to TMZ, Kristina was charged with misdemeanor DUI following the wreck.