Nicki Minaj's Ex-Boyfriend Safaree Samuels Claims She Assaulted Him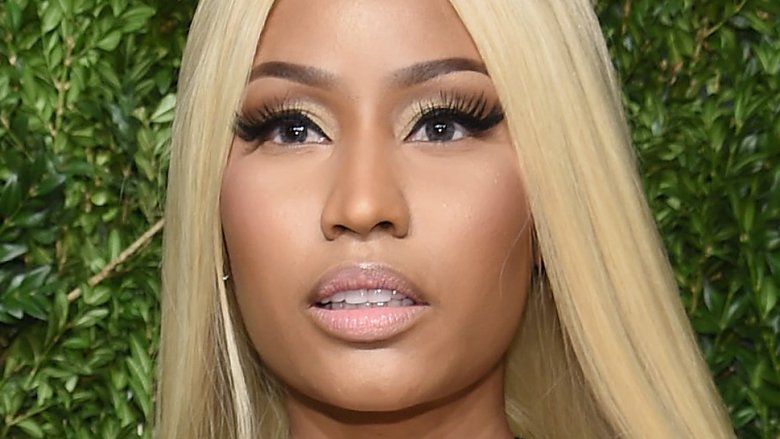 Getty Images
"Super Bass" rapper Nicki Minaj is facing some disturbing allegations from her ex-boyfriend, Love & Hip Hop's Safaree Samuels.
After Minaj spoke about their relationship during an interview with Hot 97, in which she accused her ex of hiring prostitutes, Samuels took to social media to call out the music icon for her alleged past behavior. "Remember the night you cut me and I almost died the police and ambulance had to take me out the crib on a stretcher," he tweeted. "I had to lie and tell them I was trying to kill myself so they wouldn't take you to jail."
Samuels, who called his romance with Minaj "toxic," added, "When things like that start happening more Than once it's time to dip."
Minaj quickly clapped back, accusing him of stealing her credit card and of lying about their relationship. "U stole my card & told me you thought it was an account with 'free money' that I didn't know about. On God." she wrote. "God will strike you down & more for lying. Ha!" She also noted, "Stop saying u packed & left ! On Jesus u came to my house CRYING BEGGING to go w|me to Europe to the EMA's. I said NO DUMMY."
Minaj's ex has denied using her card.
As People magazine noted, Minaj previously referenced harming an ex on her song "Bed of Lies," though she didn't name the man on the track. "I could tell you lying, get the f*** out, don't yell at me/ I ain't mean to cut you, I ain't wanna catch a felony," she rapped.
According to TMZ, Minaj was captured on video back in 2014 chasing Samuels with a knife. However, that alleged video has not been made public.
In her interview with Hot 97, Minaj also claimed that she'd spent $10,000 to fix Samuels' hairline, noting that he'd gone to the same doctor as fellow rapper Tyga. In response, Samuels admitted he had a procedure done to his hairline but denied that he and Tyga went to the same surgeon. "We did it the same day. Diff doctors," he tweeted.
For his part, Tyga simply tweeted out a screenshot of a hair transplant surgeon and said, "Tellem Tyga sent u." Honestly, that was probably the best move he could've made while still keeping his distance from Minaj and Samuels' drama.