Emmys Co-Host Colin Jost Faces Backlash Over Comments On Awards Shows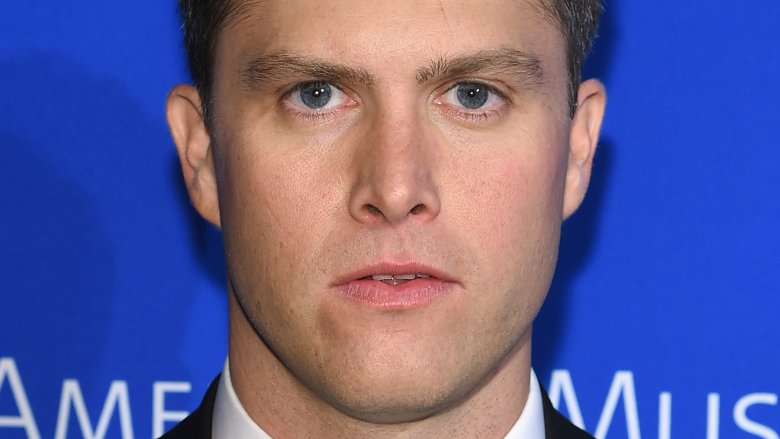 Getty Images
Saturday Night Live star Colin Jost is stirring up controversy.
While speaking with the Los Angeles Times on Tuesday, Aug. 14, 2018, the comedian, who's gearing up to co-host the 2018 Emmy Awards, made some surprising comments about awards shows.
"I think most of the time they're way too self-serious and focused on things that 99 percent of the country doesn't care about," he told the publication. "At the end of the day, it's adults getting trophies. Why should that be taken seriously? And remember when movies like Gladiator won Best Picture? Why can't good, fun things win and not just good, artsy things? They're both good and the fun ones are sometimes a lot harder to make."
Jost's remarks expressing his apparent dislike for awards shows quickly went viral, with a number of Twitter users linking his statement with the Oscars' recently announced Popular Film category. "What if Colin Jost is singlehandedly responsible for the popular film Oscar," one person jokingly tweeted. Meanwhile, another social media user wrote, "And this is why we have bulls**t like the 'Popular Film Oscar': to appease people like Colin Jost who don't care about recognition of great films because they're not masc and white enough."
But it wasn't all backlash for Jost, as another person shared, "It's like all these people s**t-talking Colin Jost forgot he specializes in satire and using tension as a way of creating buzz." Fair point.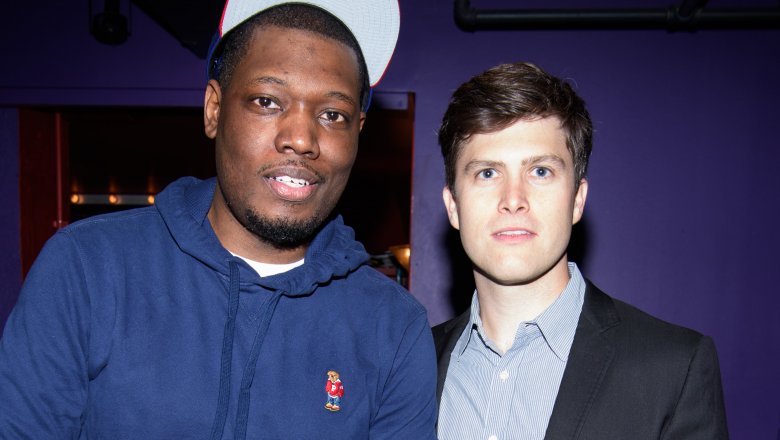 As Nicki Swift previously reported, NBC announced that Jost, 36, and fellow "Weekend Update" co-anchor Michael Che, 35, would host TV's biggest night back in April 2018. While making note of the fact that they'll be the ceremony's first hosting double act in 19 years, the comedy pair quipped in a statement, "We're proud to be the first duo hosting the Emmys since Jenna Elfman and David Hyde Pierce, and somehow that's a real fact." Jost, who went public with his relationship with Scarlett Johansson last November, and Che will also follow in the footsteps of last year's host, Stephen Colbert.
The 70th Annual Primetime Emmy Awards will air live from the Microsoft Theater at L.A. Live in Los Angeles on Monday, Sept. 17, at 8 p.m. EST on NBC. With the show a little over a month away, here's hoping that Jost, who was already slammed for joking about the #MeToo movement last week, steers clear of any more inadvertently controversial remarks.