Jinger Duggar Shamed By Fans After Posting Photo Of Daughter
Counting On star Jinger Duggar, who now goes by her married name Jinger Vuolo, received some major backlash from followers for a photo of her daughter, Felicity, that she posted on Instagram.
In the picture, baby Felicity, who is about one month old, appears fast asleep in a car seat while wearing a bright pink bow headband. And, according to some of Duggars' fans, it was evidence that Jinger still needs to fine-tune her parenting skills. One commenter criticized the reality TV star for putting the headband on her daughter, as they called it a "suffocation hazard" (via In Touch). Another Instagram user allegedly said that Felicity's face looked "dirty," while other commenters reportedly told Jinger that she didn't have her child properly fastened in her car seat.
In an apparent response to the judgmental comments, Jinger disabled the ability for Instagram users to leave comments on that photo.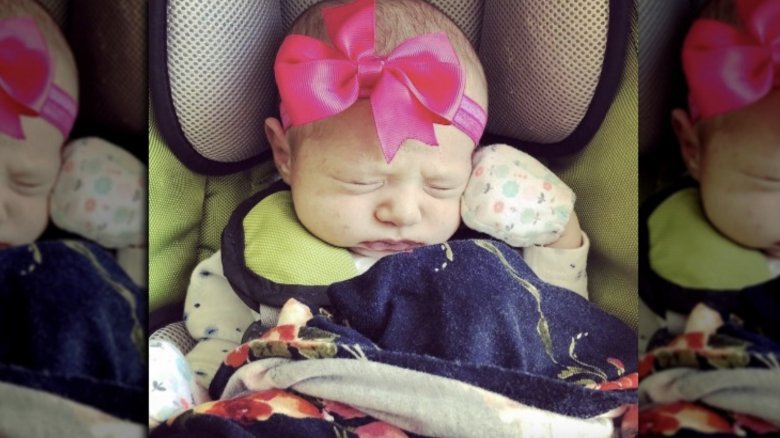 As Nicki Swift previously reported, Jinger Vuolo, who married husband Jeremy Vuolo in November 2016, gave birth to their first child on July 19. Since then, both Jinger and Jeremy have been documenting life with their baby girl, sharing photos of Felicity on social media. And, as could be expected, they've been parent-shamed a couple of times. Besides Jinger's drama with negative comments on her photo of Felicity wearing a headband, Jeremy has also received some hate online.
On Aug. 7, he shared a photo of himself holding baby Felicity as he watched a training video from The Master's Seminary on his laptop. In the shot, Felicity looks to be staring at the computer screen, too. And that apparently got many followers up in arms, as they reportedly criticized him for giving his newborn daughter "screen time" at her young age.
"Jer the light of the computer is not healthy for the eyes of your baby!!" someone wrote in the comments section of the post. Another person wrote, "Her eyes are still too delicate for screens like that." And yet another Instagram user warned Jeremy of potential "adverse effects" that could be caused by his infant daughter looking at a screen.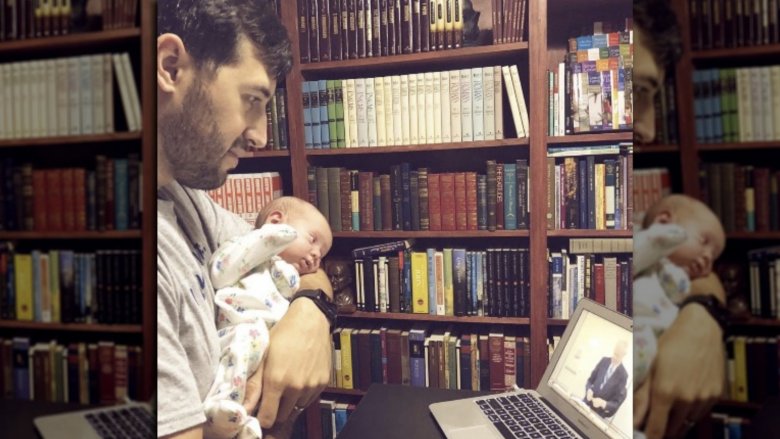 As far as we can tell, Jeremy didn't clap back at the commenters, but, man, we bet he wanted to.