Bethenny Frankel's Boyfriend Dennis Shields' Last Words Shed Light On Untimely Death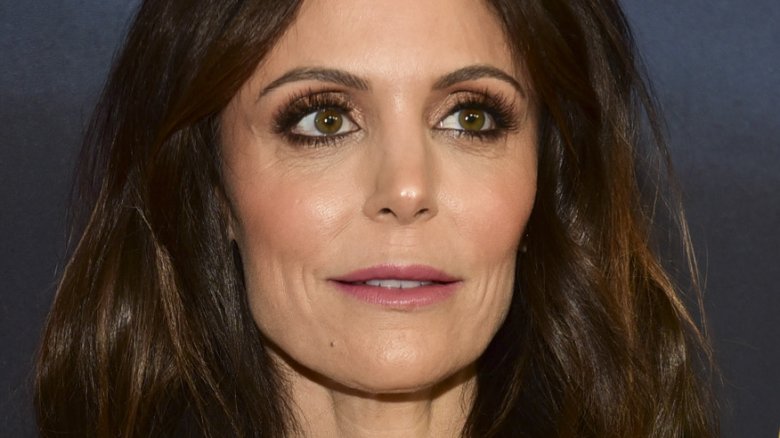 Getty Images
The Real Housewives of New York star Bethenny Frankel's late boyfriend, Dennis Shields, reportedly provided responding EMTs with a clue about his condition before his death.
TMZ reports that Shields' last words may help provide some insight into just what happened the night he passed away. According to the gossip rag, Shields told police and paramedics that he'd taken oxycodone, for which he had a prescription, as well as Vicodin and a sleeping pill. The banker allegedly said he was trying to treat pain sustained from a back injury.
As noted by TMZ, it's dangerous to mix opioids and sedatives, as the combination can greatly slow down the respiratory system and potentially result in death.
As Nicki Swift previously reported, Shields, 51, was found unresponsive in his apartment in New York City's Trump Tower on Aug. 10, 2018. His assistant reportedly administered two doses of Narcan — a narcotic used to treat overdoses — before responding authorities provided Shields with yet another dose of Narcan. Unfortunately, however, Shields was later pronounced dead at the scene.
While no "illicit drugs nor drug paraphernalia" were discovered at Shields' residence, police reportedly did find several prescription medication bottles, according to TMZ.
Autopsy and toxicology report results have not yet been released to the public.
Dennis Shields and Bethenny Frankel were not thought to be dating when he passed away, but they were still close. Shields had reportedly proposed to Frankel in April, but the two did not become engaged. "There were some hurdles to overcome before she could make that level of a commitment," a source revealed. "She loved him. He's her family and her best friend and her confidante. Her partner and her business partner."
The insider noted, "She didn't say no. She would have loved to have married him."
Frankel's 8-year-old daughter Bryn, whom she shares with her ex-husband Jason Hoppy, was also reportedly very close with Shields. "Bethenny and her daughter Bryn love Dennis and his family," a source told People magazine. "They have been a support system during her negative divorce and a positive influence in Bryn's life."
The insider continued, "Her daughter adores him and his family, and she comes first above all."
Bryn's father Hoppy has since used Frankel's romance with Shields to call the reality TV star's judgement as a parent into question, citing reports that Shields may have overdosed on oxycodone. "Dennis Shields spent a great deal of time with Bryn and even cared for Bryn at times when Ms. Frankel wasn't around," Hoppy's lawyer Robert Wallack stated at a custody hearing on Thursday, Aug. 16 (via Page Six). "Considering Mr. Shields' addiction what does that say about Ms. Frankel's parenting that she would allow this person to care for her daughter?"
"This doesn't just constitute a lapse in judgment," he said, "this was just downright dangerous parenting."
Wallack also expressed concern that Frankel herself may be suffering from "some type of substance abuse problems," referencing her behavior in the "Holidazed and Confused" episode of RHONY. "She was running around without clothes on and then she passed out and it was said she passed out from mixing Ambien with alcohol," Wallack said.
The courtroom judge, however, was reportedly "skeptical" of Hoppy's argument, as Hoppy had previously made his interest in sharing custody of Bryn known. The judge reportedly likened Hoppy's argument regarding Frankel's actions to "throwing grenades across the table."
Frankel and Hoppy, who finalized their divorce in July 2016 after nearly four years of negotiations, are due back in court in March 2019. And, considering just how nasty their current relationship as co-parents is — Hoppy was arrested for stalking and harassing Frankel in January 2017 — we doubt their impending custody battle will go very smoothly.
Hopefully while she and her ex await their next scheduled court date, Frankel can allow herself to properly grieve the loss of her on-again, off-again boyfriend, whom she'd known for 30 years.
Our thoughts remain with Bethenny Frankel, her daughter, and all of Dennis Shields' loved ones during this difficult time.