Backstreet Boys Cancels Oklahoma Concert After Storm Injures 14 Fans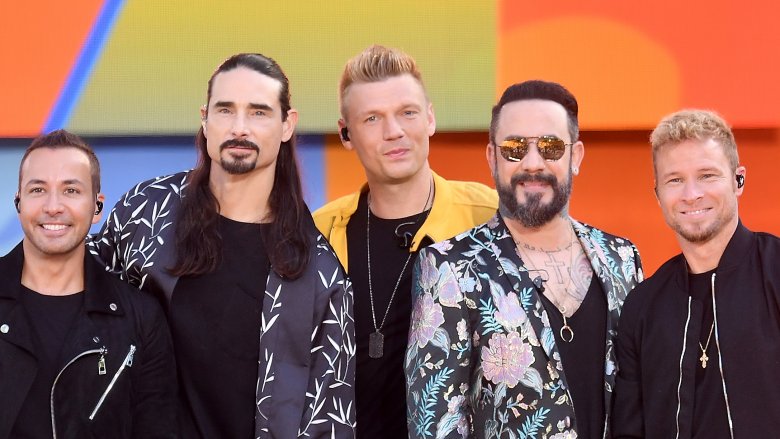 Getty Images
The Backstreet Boys canceled their joint Thackerville, Okla. concert with 98 Degrees on Saturday, Aug. 18, 2018.
According to CBS News, WinStar World Casino evacuated their outdoor concert space after a nasty storm hit the area and urged people to seek shelter. About 150 fans had reportedly been waiting on line for the Backstreet Boys' concert when it started raining and winds reached speeds of 70 to 80 mph. The storm reportedly damaged the venue's trusses and caused the entrance to collapse, injuring 14 people. Local reporter Allison Harris estimated that ten ambulances responded to the scene and noted that paramedics "took people out on stretchers."
Those injured were reportedly treated at the scene before being transported to nearby hospitals (via BBC News).
That night, the Backstreet Boys, whose members had been tweeting to their fans as the storm progressed, took to Twitter to confirm that their concert had been canceled. "We never want to put our fans in harm's way and with tonight's weather and the injuries from earlier, we have decided to cancel the show and will attempt to reschedule," they wrote. "The most important thing is for everyone to get home safely and we will see you all very soon!"
Their fellow boy band 98 Degrees also sent out a message to fans after the concert's cancellation, tweeting, "We are disappointed that tonight's show was cancelled due to the inclement weather. We know many of you traveled to be here today. Sending you all our love and hope to see you soon."
Though many fans are likely — and understandably — upset that they weren't able to see the iconic '90s boy bands perform live, they should at least be able to take comfort in the fact that the Backstreet Boys have promised to return to the area for another concert later on. Band member Kevin Richardson advised his followers to keep their tickets from the Thackerville concert, as he said he and his bandmates "will be back."