Former Disney Channel Star Josie Totah Comes Out As Transgender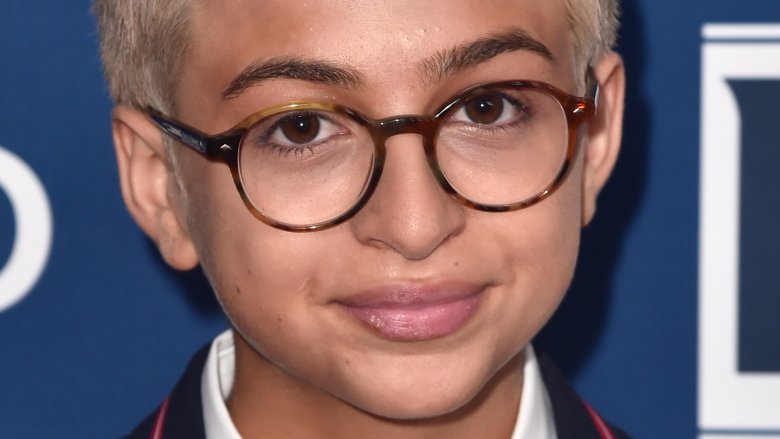 Getty Images
Josie Totah, who's acted in shows like Glee, Jessie, and Champions, revealed that she is a transgender woman in an article published in Time on Aug. 20, 2018.
Having previously gone by the name J.J. Totah in Hollywood, Totah revealed that people have been assuming she was a gay male since her days growing up in Northern California, as she'd enjoyed singing with her female classmates more than playing sports with the boys at her school. "Then I found myself playing that role once I got into the entertainment industry, and people kept assuming my identity," she shared. Noting that she's been asked "how it feels to be a young gay man" in interviews and was introduced as such before being honored by an LGBTQ+ rights organization, she admitted, "I understand that they didn't really know better. I almost felt like I owed it to everybody to be that gay boy. But that has never been the way I think of myself."
The 17-year-old shared that she'd "halfway corrected" people about her gender identity by stating that she was "LGBTQ." But now, after years of worrying that the public wouldn't accept her true self, Totah is ready to tell everyone who she really is. "I know now, more than ever, that I'm finally ready to take this step toward becoming myself. I'm ready to be free," she wrote in her Time article. "My pronouns are she, her and hers. I identify as female, specifically as a transgender female. And my name is Josie Totah."
Totah noted that she'd always believed she was a girl since she was very young. "I always knew on some level that I was female," she said. But it wasn't until she watched the TLC docuseries I Am Jazz, which follows a young transgender teenager preparing to medically transition, in 2015 that she fully realized that she wanted to begin the process herself.
The young actress recalled learning about hormone replacement therapy from the show and telling her mother, "This is me. I'm transgender. And I need to go through this." Totah added, "My mother, who is immensely supportive and gracious, said, 'Okay, let's do it.' Three days later I was meeting with my pediatrician, who referred me to a specialist, who put me on a hormone blocker. From that point on, I hit the ground running."
Totah shared that she is now starting college and that she'll be seeking roles as transgender and cisgender women from now on, describing her future in the biz as "a clean slate."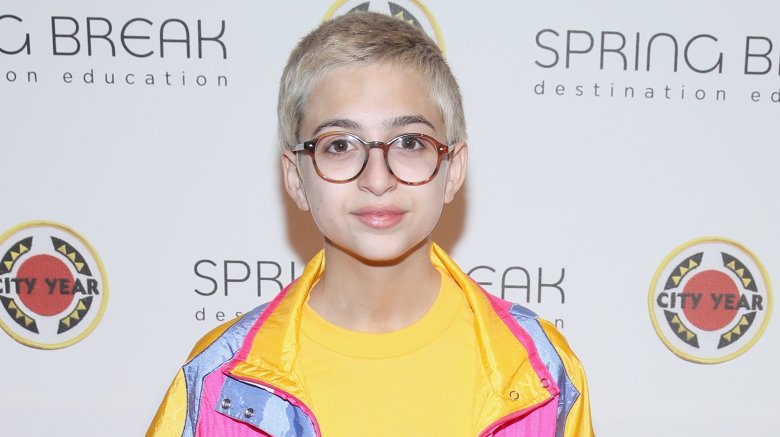 Since her essay was released online, Totah has deleted her past posts on Instagram, as noted by E! News. At the time of this writing, she's only shared one post on the platform — a screenshot of her Time article. In the caption, she wrote, "For so long I've been trying to hide who I was by pretending I'm someone I'm not. And I did it in fear. In fear that I wouldn't be accepted or loved." She continued, "I tried so hard to become a person that I knew I never was. But I'm realizing I can't fake it forever. I know now more than ever I'm ready to take the step to becoming myself. I am Transgender and this is my story."
In response to Totah's brave reveal, some celebrities have spoken out, praising her for being true to herself. Totah's Champions co-star Mindy Kaling, who also penned the short-lived NBC series, tweeted out, "I love you, Josie. I'm so glad you're able to speak your truth and live as your authentic self. You're also so damn talented – I can't wait to write for you again!"
YouTube star Gigi Gorgeous welcomed Totah into the transgender community, while writer-director Judd Apatow praised Totah for being "awesome."
Orange Is the New Black's Laverne Cox posted, "Congrats Josie on stepping into yourself. Best of luck in college. #TransIsBeautiful."
We're so happy that Totah is finally living her truest life, and we support her as she — no doubt — continues to take the entertainment industry by storm. After all, she was named one of The Hollywood Reporter's top 30 stars under 18 to watch. And believe us, we'll definitely be watching.