Star Wars Actress Kelly Marie Tran Speaks Out After Being Bullied Off Of Social Media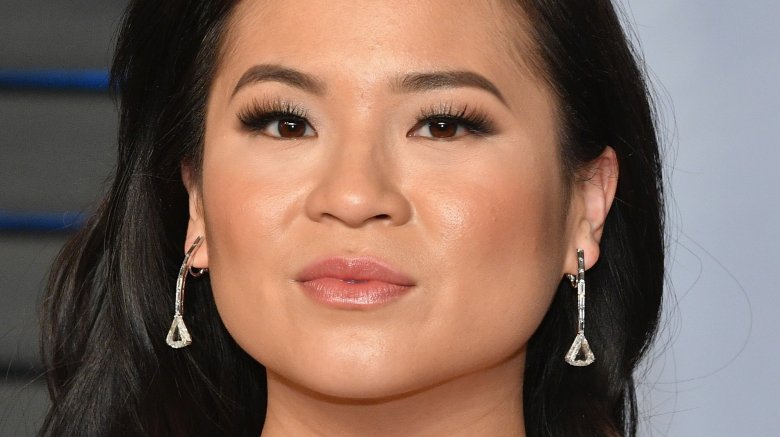 Getty Images
Kelly Marie Tran, who became a household name after portraying Rose Tico in Star Wars: The Last Jedi, is finally breaking her silence after quitting Instagram as a result of intense cyber bullying.
In an article published in The New York Times on Tuesday, Aug. 21, 2018, Tran spoke out about the harassment she faced following her Star Wars debut. "It wasn't their words, it's that I started to believe them," she began. "Their words seemed to confirm what growing up as a woman and a person of color already taught me: that I belonged in margins and spaces, valid only as a minor character in their lives and stories."
Tran shared that the hateful words shared with her online had caused her to feel like she was "other," something she'd experienced when she was younger and thought that she'd been able to put behind her. "It reinforced within me rules that were written before I was born, rules that made my parents deem it necessary to abandon their real names and adopt American ones — Tony and Kay — so it was easier for others to pronounce," she explained, "a literal erasure of culture that still has me aching to the core."
As many may remember, Tran left Instagram in June 2018, deleting all of her posts except for one. As Variety reported, Tran had been harassed online with social media users criticizing her appearance and her culture, as well as her performance in Star Wars. The "Wookieepedia" page about her character Rose had also been edited to include racist remarks.
Tran admitted to going down a "a spiral of self-hate" as a result of the bullying, thinking that if she'd looked differently then others would be more willing to accept her. But in time, she turned the judgement she'd applied to herself outwards toward the world, criticizing society for people's treatment of others. "I want to live in a world where children of color don't spend their entire adolescence wishing to be white," she wrote. "I want to live in a world where women are not subjected to scrutiny for their appearance, or their actions, or their general existence."
She continued, "I want to live in a world where people of all races, religions, socioeconomic classes, sexual orientations, gender identities and abilities are seen as what they have always been: human beings."
Tran concluded her New York Times piece with a few powerful statements. "You might know me as Kelly," she said. "I am the first woman of color to have a leading role in a Star Wars movie. I am the first Asian woman to appear on the cover of Vanity Fair." Tran, who is slated to appear in Star Wars: Episode IX, went on, "My real name is Loan. And I am just getting started."
Society certainly has a long way to go, as many celebrities — as well as non-celebrities, of course — face hate online. For instance, actress Ruby Rose, who shot to fame after starring in Orange Is the New Black and John Wick: Chapter 2, quit Twitter after receiving negative comments about her new role as Batwoman in an Arrowverse crossover event and possible new CW series. As reported by Looper, some DC Comics fans were angry that Rose will be playing a character who is Jewish, as Rose herself is not. Others took issue with the fact that Rose was cast in the role instead of a "fresh face."
However, one argument that appeared to push Rose to leave Twitter was the claim that Rose shouldn't portray Batwoman because she identifies as genderfluid and the character identifies as a lesbian. In response, Rose hit back, tweeting out, "Where on earth did 'Ruby is not a lesbian therefore she can't be Batwoman' come from — has to be the funniest most ridiculous thing I've ever read. I came out at 12? And have for the past 5 years had to deal with 'she's too gay' how do y'all flip it like that?" 
She added, "I didn't change. I wish we would all support each other and our journeys."
There's a time and a place for thoughtfully critiquing shows and casting decisions, but that doesn't ever need to include the public bashing of others — celebrity or not.