Rapper Post Malone's Plane Reportedly Forced To Make Emergency Landing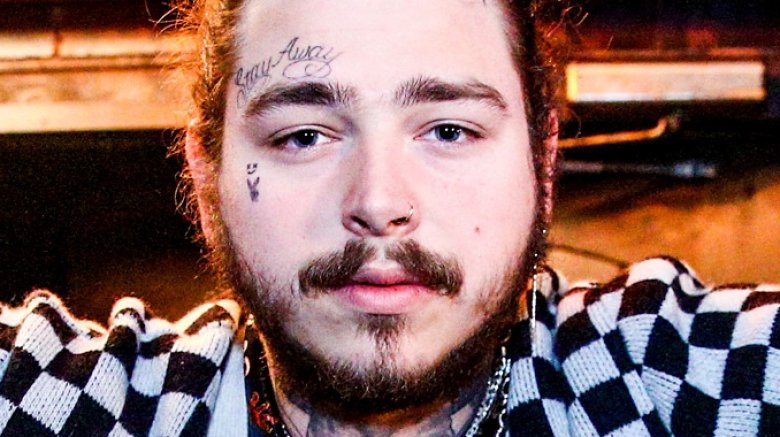 Getty Images
UPDATE: Post Malone's plane has reportedly landed safely at New York's Stewart International Airport, according to TMZ. The gossip rag noted that, prior to the jet's landing, 9 firetrucks with at least 25 personnel and 12 ambulances were "on standby," should emergency services be needed.
Malone took to Twitter after making it back down on the ground, telling his 4.14 million followers that he was safe. "I landed guys," he wrote. "Thank you for your prayers."
He also responded to people who had apparently sent him hate while he was in the air. "Can't believe how many people wished death on me on this website," he added. "F*** you. but not today."
ORIGINAL REPORT:
Post Malone, who won Song of the Year for his track "Rockstar" at the VMAs last night, has found himself in a terrifying situation on Tuesday, Aug. 21, 2018, after his private jet encountered some major issues.
TMZ reports that two tires on Malone's Gulfstream IV plane "blew out" after taking off from New Jersey's Teterboro airport. The plane, which was supposed to be heading to London, then reportedly returned to the airport to make an emergency landing. However, the pilot was instead instructed continue on flying to Massachusetts in order to burn some of plane's 3,700 gallons of fuel. People magazine notes that using up the fuel may make it safer should the plane need to make a crash landing.
But, once more, the pilot was ordered to change course and head to New York instead, according to E! News. At the time of this writing, the plane "will continue to hover" until it uses up enough fuel to make for a safer descent at Stewart Airport in New Windsor.
Currently, it is not yet known when Malone's plane, which has a total of 16 people on board, is expected to attempt a landing.
The night before his flight to London, Malone, whose real name is Austin Post, performed at the 2018 MTV Video Music Awards, taking New York City's Radio City Music Hall stage with rock band Aerosmith and rapper 21 Savage. Together, they performed the 23-year-old's collaboration with 21 Savage, "Rockstar," as well as Aerosmith's "Dream On" and "Toys in the Attic."
Malone — who'd broken the record for most simultaneous Top 20 Hot 100 songs in May 2018, beating out both The Beatles and J. Cole (via Billboard) — is expected to perform at England's Reading Festival on Friday, Aug. 24.
We hope Malone's plane will soon make a safe landing.