How Prince Harry Really Feels About Rumors King Charles Isn't His Real Father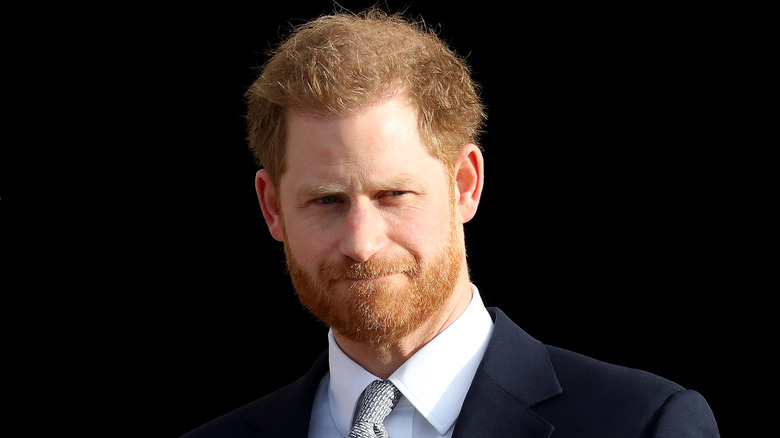 Chris Jackson/Getty Images
In September 1984, Prince Harry became the second son born to the future King Charles and the now-deceased Princess Diana, falling in line to the British throne behind his older brother, Prince William. Over the years, Charles and Diana's marriage has been highly scrutinized, and there has been chatter about various affairs that supposedly went on throughout the course of their 15-year marriage. This is just one of the reasons that some people believe that Charles isn't actually Harry's biological father; Harry's red hair and facial features have also led some to think that he has a different father than his brother. Of course, the tabloids and the media have played a large part in furthering that narrative.
Over the decades, Harry has heard the chatter, too. In fact, in his memoir, "Spare," Harry wrote about his dad making jokes about said rumors. "Pa liked telling stories, and this was one of the best in his repertoire," Harry recalled his father saying, according to E! News. "Who knows if I'm really the Prince of Wales? Who knows if I'm even your real father? Maybe your real father is in Broadmoor, darling boy!'" Harry wrote, quoting his dad. This never made Harry particularly comfortable — he called it a "remarkably unfunny joke" — and he shared his thoughts on the matter during court testimony on June 6, 2023.
Prince Harry called the rumors 'hurtful, mean and cruel'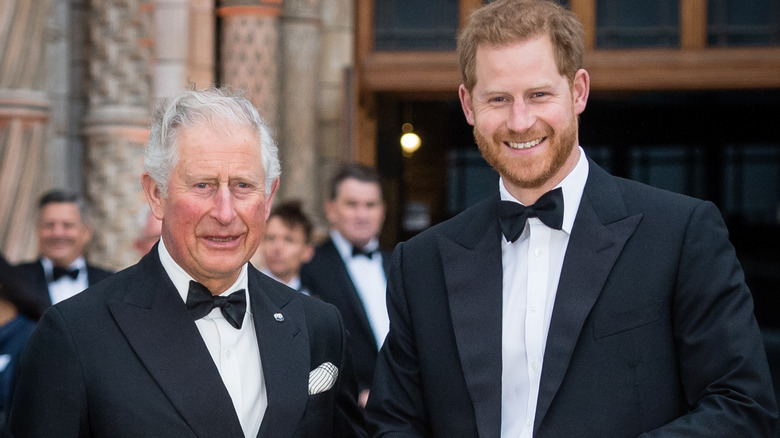 Samir Hussein/Getty Images
Prince Harry is suing Mirror Group Newspaper Limited (amongst others), accusing the company of using unlawful means to obtain information, Reuters reports. As part of the testimony he supplied in early June, Harry mentioned an article from 2002 in which the writer suggested that Harry was not related to Charles. Titled the "Plot to Rob the DNA of Harry," the article insinuated that the Duke of Sussex didn't have the same DNA as his father. "At the time, when I was 18 years old and had lost my mother just six years earlier, stories such as this felt very damaging and very real to me. They were hurtful, mean and cruel," Harry's testimony read, according to Us Weekly. "I was always left questioning the motives behind the stories. Were the newspapers keen to put doubt into the minds of the public so that I might be ousted from the Royal Family?" he continued. The man pegged at Harry's father? James Hewitt, who was long rumored to have had an affair with Princess Diana during her troubled marriage to Charles.
In 2003, BBC News reported that Hewitt, "a war veteran, with 17 years of service in the Life Guards," met the Princess of Wales at a party in Mayfair in 1986, two years after Harry was born. In his 2023 testimony, Harry says that he was unaware of this detail until 2014. The duke adds that the journalists who had been writing about the paternity rumors knew the information all along, and thus had been furthering a narrative that they knew was completely false. 
Harry has also speculated that these rumors were intended to help shake his standing among the royals. As reported by The Independent, he wondered in his courtroom testimony, "Were the newspapers keen to put doubt into the minds of the public so I might be ousted from the royal family?"
Harry is currently suing the Mirror Group over underhanded information-gathering by reporters, including allegations that his phone was hacked and a scheme to obtain and sell his DNA.
The royals have avoided testifying in court for over 130 years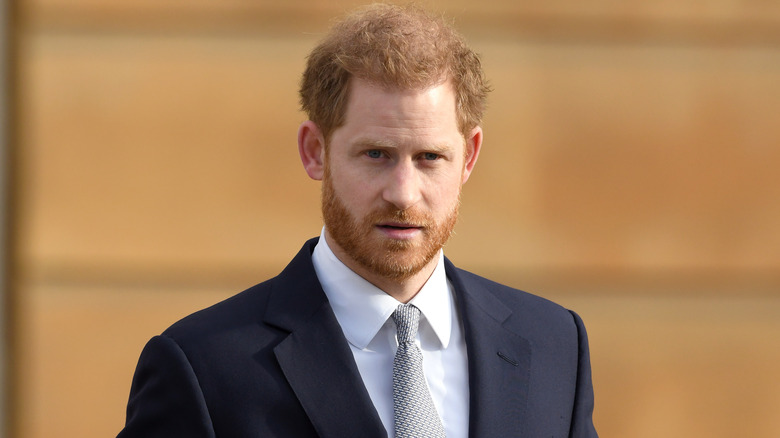 Karwai Tang/Getty Images
As an adult, Prince Harry has taken a few steps back to look at things that happened during his childhood more closely. It seems that this is part of the reason that he is taking action against the media — in hopes of setting the record straight and holding people accountable for publishing what he says are lies. The Duke of Sussex's appearance in court and subsequent testimony marked the first time that a senior member of the royal family had testified in court in more than a century, according to Variety. "I've experienced hostility from the press since I was born. Every single article has caused me distress," he said during a cross-examination by Mirror Group Newspapers' lawyer Andrew Green KC.
Harry has a number of ongoing lawsuits against the press and he says that he's not the first in his family to take action. The Associated Press reports that the Duke of Sussex's brother, Prince William, actually reached an agreement with Rupert Murdoch's media company. Harry says that William received "a very large sum of money" back in 2020 after he accused the company of phone hacking. Although Harry is hoping for a similar outcome, he doesn't want anything done under the table or behind closed doors. As for what Harry is hoping for? "Accountability of power," he said in one of his lawsuits (per Reuters).