Celebs Who Are Younger Than Their Stepchildren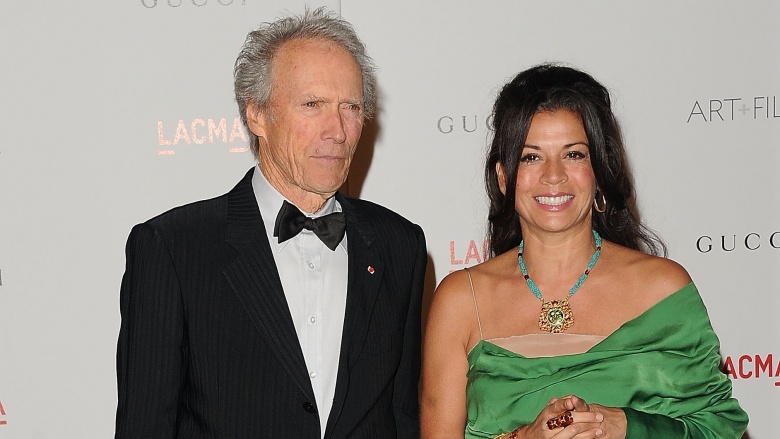 Getty Images
Celebrity marriages often feel like a classic game of musical chairs. Every time the music stops, there's a new divorce or wedding, and couples seem interchangeable as they make their way around Hollywood. Consequently, a lot of celebrity children have celebrity stepparents. Sure, a blended family can always be more fun, but what if your stepparent was younger than you? Thanks to a number of celeb couples who won't let a little thing like age get in the way of true love, this generational swap occurs much more frequently than you might think. Let's take a look at some of Hollywood's most unconventional family trees.
Dina Eastwood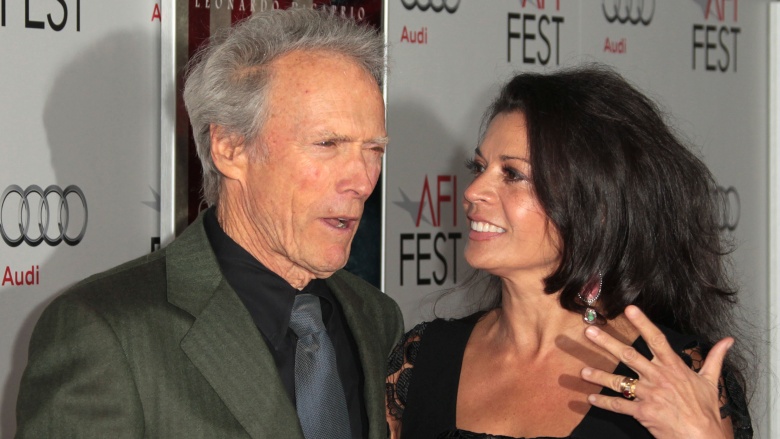 Getty Images
Former news anchor Dina Eastwood and legendary actor and filmmaker Clint Eastwood tied the knot in 1996, despite the fact that she is 36 years younger than him. Dina became a stepmother to Clint's seven children from four previous relationships. She was one year younger than his oldest daughter, Kimber Lynn Eastwood. Um, awkward. Dina and Clint added another girl, Morgan, to the Eastwood brood. They divorced in 2014 after 17 years of marriage. During their separation, Dina told talk show host Bethenny Frankel that "my future ex-husband has done nothing [wrong]. He's probably the sweetest guy I've ever met...so my intuition was still great on marrying a good person."
Jill Vandenberg Curtis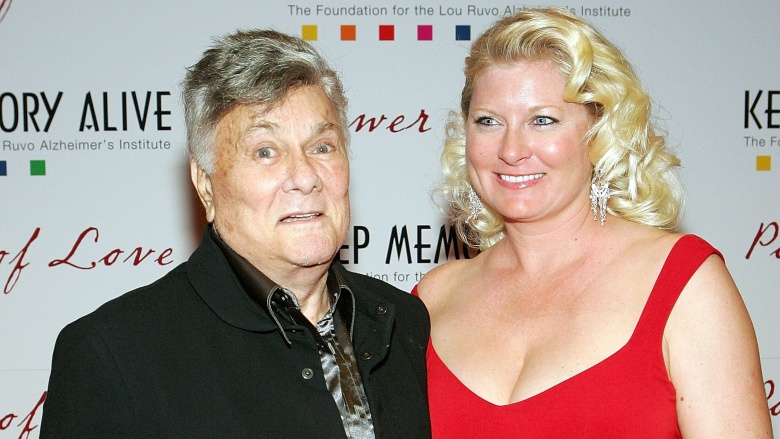 Getty Images
Former lingerie model Jill Vandenberg Curtis, widow of legendary actor Tony Curtis, was 46 years her husband's junior when they married in 1998. Jill became his sixth wife and stepmother to six children. Five of those kids are older than Jill. Actresses Kelly Curtis and Jamie Lee Curtis are 14 years and 12 years her senior, respectively; Alexandra Curtis is six years older; Allegra Curtis is four years ahead of her stepmom; and Tony's late son, Nicholas Curtis, was a year older than Jill. Tony made headlines after his death for reportedly bequeathing his entire fortune to Jill, leaving nothing earmarked for the kids.
Celine Dion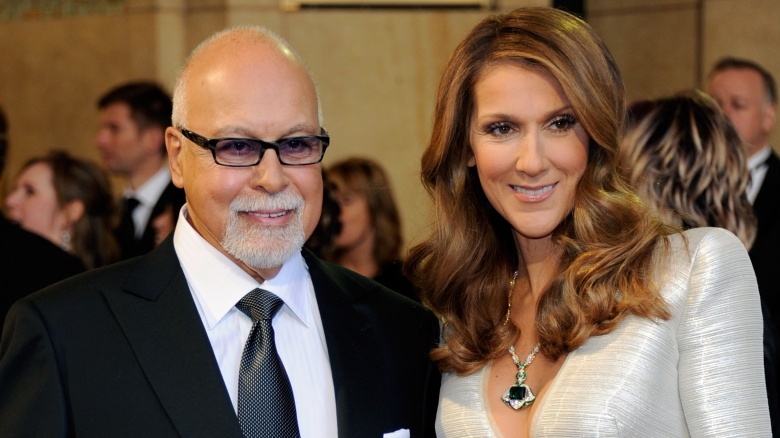 Getty Images
Canadian songstress Céline Dion met her late husband, music producer René Angélil, when she was 12 years old. According to People, a 38-year-old Angélil discovered Dion in 1980 after hearing a demo tape and mortgaged his home to pay for her debut album, La Voix Du Bon Dieu. He wed his protégée in 1994. Angélil had three children from previous marriages. The oldest, Patrick Angelil, is just two months more mature than his stepmum. That means they were infants at the same time. Ponder that.
Penny Lancaster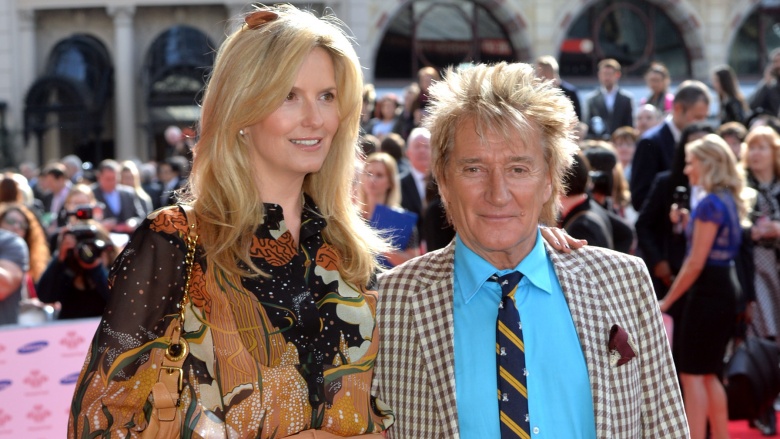 Getty Images
Musician Rod Stewart, also known as "Rod The Mod," married third wife Penny Lancaster in 2007. She's a model so, you know, it's got to be a little intimidating to be her stepdaughter, but even more so when you tack on an unusual age gap and disjointed family tree. Lancaster is a quarter century younger than Stewart and eight years younger than his eldest child, Sarah Streeter. Streeter was raised by adoptive parents, but reconnected with her father and stepfamily as an adult. Though their family dynamics have been rough at times, Streeter told the Daily Mail in 2011 that the tensions of the past are "water under the bridge now."
Sunny Ozell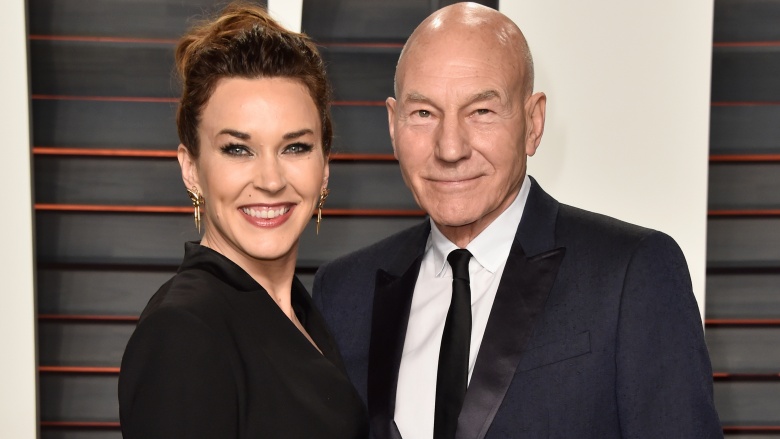 Getty Images
American singer-songwriter Sunny Ozell married critically acclaimed Shakespearean actor and Star Trek legend Sir Patrick Stewart, who is 37 years her senior, in 2013. His two children, Daniel and Sophia Stewart, are 11 years and 5 years older than their stepmother, respectively. To borrow loosely from Shakespeare himself: what's in an age? That which we call a rose by any other name would smell as sweet.
Arlene Silver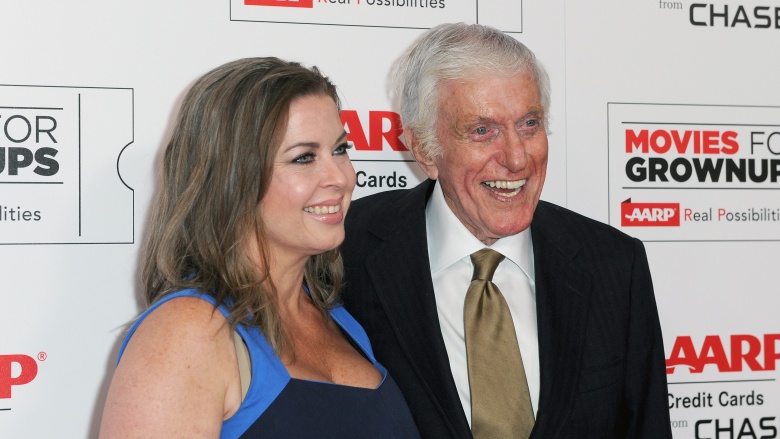 Getty Images
Arlene Silver, makeup artist to the stars, wed husband Dick Van Dyke in 2012. The entertainer is 46 years older than his current wife and brought four children into their union: Christian, Barry, Carrie Beth, and Stacy Van Dyke. The kid quartet is between 16 and 21 years older than Silver. Holidays with this family must be interesting. Can we request a special reboot of The Dick Van Dyke Show?
Crystal Harris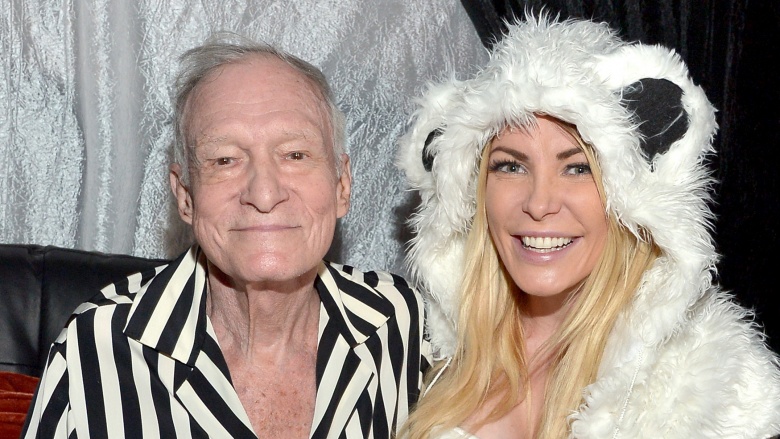 Getty Images
Hugh Hefner's kids probably saw this one coming a mile away. Hefner wed Playboy Playmate Crystal Harris in 2012. The 60-year age difference means Hef is old enough to be his wife's grandfather. It also means his kids, Christie and David Heffner, are old enough to be their stepmom's mom and dad. This would be shocking if we were talking about anyone but Hef.
Sally Humphreys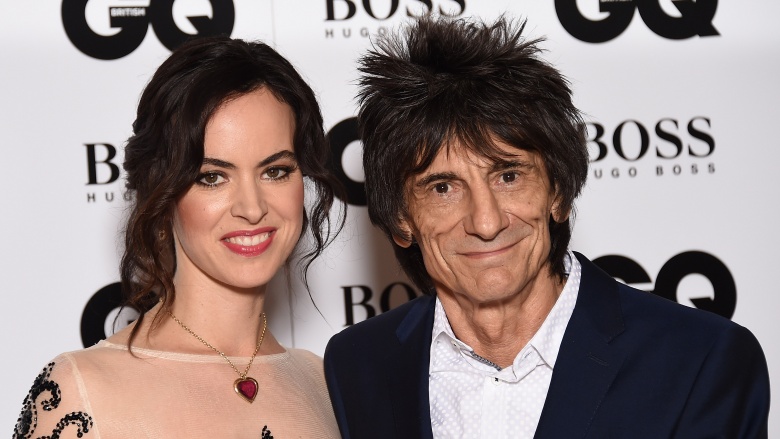 Getty Images
Sally Humphreys, the owner of a theater production company, married Rolling Stone rocker Ronnie Wood in 2012. Their 31-year age differential translates to a funky gap for his oldest kids. Jamie and Jessie Wood are senior to their stepmom by four years and two years, respectively. "There's no problem with the age difference," Humphreys told the Daily Mail in 2014. "I can understand why people would have a problem with it but it doesn't seem to cause any problems. We get on very well."