Jim Parsons Is The Reason That The Big Bang Theory Is Ending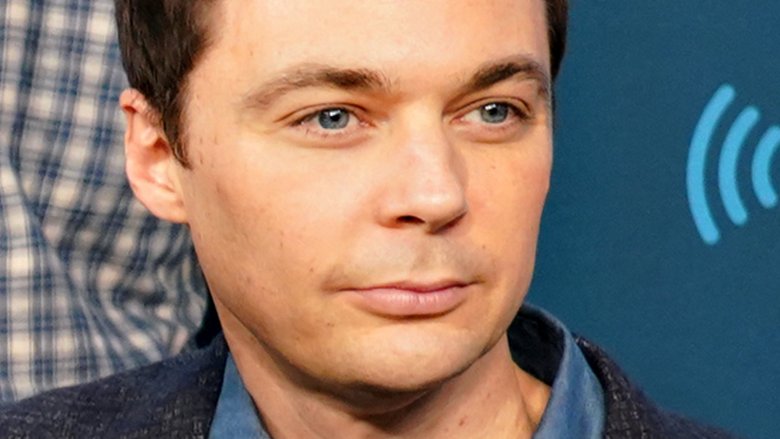 Getty Images
The popular sitcom The Big Bang Theory is coming to an end .... and it's all because of Jim Parsons.
According to Entertainment Weekly, CBS and Warner Bros. TV decided to end The Big Bang Theory in 2019, after learning that actor Jim Parsons, who plays theoretical physicist Dr. Sheldon Cooper, wanted to leave the show. And, since the series couldn't possibly be the same without Parsons' character, it was reportedly determined that the series should finally see its close after 12 seasons on the air.
EW notes that CBS had tried negotiating a deal with Parsons to secure his appearance on The Big Bang Theory for two more years, which could have earned him over $50 million, but it'd seem that Parsons' decision to move on from his iconic role had already been made.
On Aug. 22, 2018, CBS, Warner Bros., and Chuck Lorre Productions broke the news that the series would soon end by releasing a joint statement. "We are forever grateful to our fans for their support of The Big Bang Theory during the past 12 seasons," the statement read. "We, along with the cast, writers and crew, are extremely appreciative of the show's success and aim to deliver a final season, and series finale, that will bring The Big Bang Theory to an epic creative close."
Though Parsons didn't address his reason for wanting to leave the series, he did address the news of The Big Bang Theory ending. In a lengthy post on Instagram, he shared just how grateful he was to the show's writers, crew, and cast, as well as its viewers, for being able to play Cooper for so long. "I feel such intense gratitude for our devoted viewers who are the ACTUAL reason we have been graced with the opportunity to explore these characters for 12 years of our lives," he wrote, in part.
It's possible that Parsons simply wanted to move on from playing the same role he'd taken on for over a decade. During his time on the show, he'd explored new opportunities, performing on Broadway in The Boys in the Band and starring in a number of movies, including The Muppets and Hidden Figures. Maybe Parsons just wants to take on more projects for the stage and the big screen.
It could also be that Parsons wants to slow down his schedule, so that he can enjoy a more fulfilling personal life. As Nicki Swift previously reported, Parsons married his longtime boyfriend, Todd Spiewak, in May 2017. Given how busy Parsons' professional life has been, we wouldn't be surprised if the actor just needs to take some time to spend with his husband.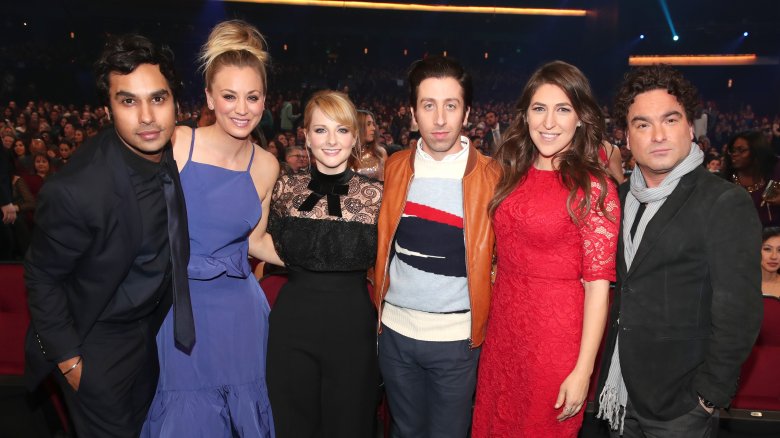 Whatever the reason behind Parsons' decision to leave The Big Bang Theory, it's clear that his co-stars have his back and harbor no ill will toward him, despite the fact that they'll no longer have a steady paycheck to rely on. (Don't feel too bad for them though — many of the show's main stars have made $1 million per episode since season eight.)
Kunal Nayyar, who plays Raj Koothrappali on the show, took to Instagram to share just how happy he was to have acted on The Big Bang Theory.  "After season 12 we will be the longest running multi camera sitcom in the history of television," he wrote alongside a photo of himself with the show's main cast. "There are no words in any language that can describe what my heart wants to say... The love that I feel for all of you is boundless." He added, "Without you the fans there would be no us. Tonight I sleep with a prayer of gratitude on my lips."
Actress Kaley Cuoco, who portrays Penny on The Big Bang Theory, also shared a statement about the series' end with her followers on Instagram. And while she seemed sad to be saying goodbye to the show, she sounded determined to do her best work yet on the final season. "This ride has been a dream come true and as life changing as it gets," she wrote. "No matter when it was going to end, my heart would have always been broken in two. Drowning in tears, we promise to bring you the best season yet."
The first episode of The Big Bang Theory's final season will premiere on CBS on Monday, Sept. 24. Given how much love the cast and crew has for the show, we'd bet we're in for some memorable scenes as the series wraps up.