Robin Leach, Host Of Lifestyles Of The Rich And Famous, Passes Away At 76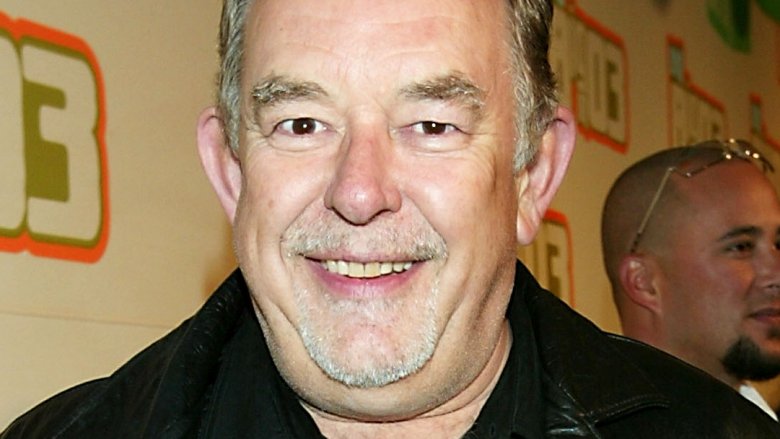 Getty Images
Robin Leach, the journalist who hosted Lifestyles of the Rich and Famous from 1984 to 1995, has died.
The Las Vegas Review-Journal reports that Leach passed away in Las Vegas on Friday, Aug. 24, 2018. According to his colleague John Katsilometes, Leach had suffered a stroke in Cabo San Lucas in November 2017 and had remained hospitalized ever since. He later suffered another stroke on Monday, Aug. 20, and had been in hospice care.
Leach's sons Steven, Gregg, and Rick shared the sad news in a statement obtained by The Las Vegas Review-Journal, a publication where their father had worked in his final years. "Despite the past 10 months, what a beautiful life he had. Our Dad, Grandpa, Brother, Uncle and friend Robin Leach passed away peacefully last night at 1:50 a.m.," the message read. "Everyone's support and love over the past, almost one year, has been incredible and we are so grateful. Memorial arrangements to follow."
Leach was 76 years old. He would have turned 77 on Wednesday, Aug. 29.
As noted by TMZ, Leach first kicked off his career in journalism by working for The Harrow Observer. Soon after, he became the youngest editor ever at the Daily Mail when he was just 18 years old. He later contributed to the New York Daily News and People magazine. In 1980, he starred in CNN's People Tonight before later helping launch Entertainment Tonight. While he's likely best known for his role hosting Lifestyles of the Rich and Famous — where he signed off each episode by saying, "Champagne wishes and caviar dreams" — he also hosted VH1's The Surreal Life: Fame Games, which featured celebrities like Vanilla Ice, Verne Troyer, and Brigitte Nielsen competing to win $100,000.
According to The Las Vegas Review-Journal, Leech also had a hand in creating the Food Network.
Our thoughts are with Leach's loved ones during this difficult time.