Serena Williams Responds To French Open's Catsuit Ban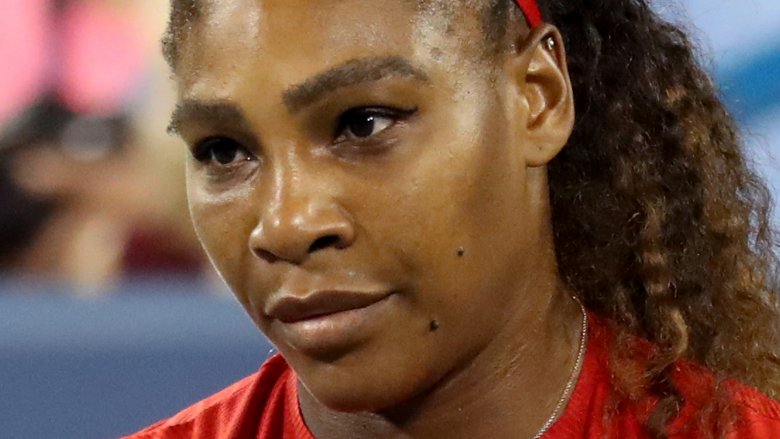 Getty Images
Professional tennis player Serena Williams has spoken out about the French Open's ban of her black skintight catsuit on the courts.
Speaking with the press at the U.S. Open on Saturday, Aug. 25, 2018, Williams answered questions about the controversial move, though her reaction is not what many would have probably expected. "Everything's fine, guys," Williams said, laughing, as reported by People magazine.
She continued, "Obviously the grand slams have a right to do what they want to do, but I feel like if and when or if they know that some things are for health reasons then there's no way that they wouldn't be okay with it."
As the Associated Press reported, French Tennis Federation president Bernard Giudicelli told Tennis magazine that Williams' catsuit "will no longer be accepted." Regarding players' outfits, he added, "I believe we have sometimes gone too far. You have to respect the game and the place."
Williams' suit was specially designed for her by Nike in order to help prevent blood clots, which she'd experienced after giving birth to her daughter, Alexis Olympia. "I've had a lot of problems with my blood clots," Williams revealed in May 2018 (via NPR). "God I don't know how many I've had in the past 12 months." Williams noted that she'd been wearing pants while practicing to improve her blood circulation.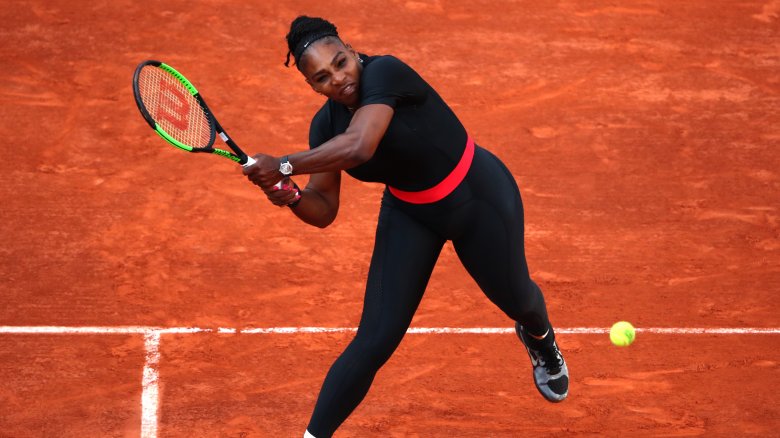 At the U.S. Open, Williams also shared that she'd spoken with Giudicelli and said that he was "so easy to talk to." She went on, "My whole team is basically French, so, yeah, we have a wonderful relationship. ... So yeah, I'm sure we would come to an understanding and everything will be okay. Yeah, so it wouldn't be a big deal. He's a really great guy."
Regardless of a ban, Williams said that she likely won't be wearing her catsuit anytime soon, as she doesn't want to be a "repeat offender" of fashion. She's also reportedly found other ways to help improve her circulation by wearing leggings and tights.
We're glad that Williams feels confident that she and Giudicelli will agree upon her outfits for the French Open. Hopefully, Giudicelli's whole catsuit ban was just a misunderstanding.