Pantera Drummer Vinnie Paul's Cause Of Death Determined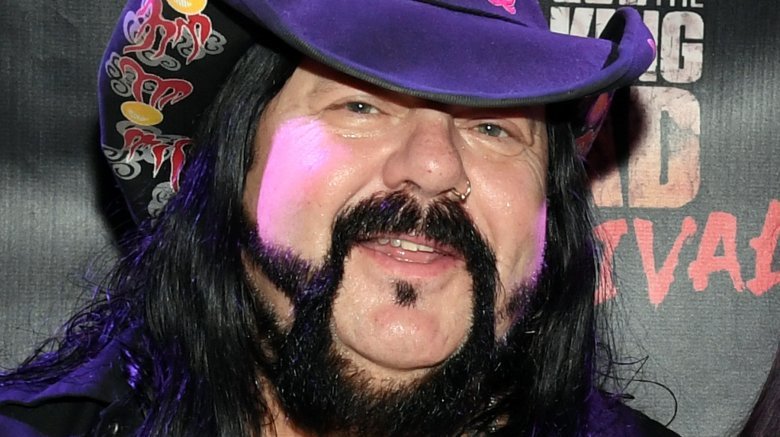 Getty Images
More information about legendary musician Vinnie Paul's passing has been released.
On Monday, Aug. 27, 2018, Paul's rep confirmed that the Pantera drummer had died of natural causes stemming from a heart condition earlier this year.
"Vincent Paul Abbott died from natural causes, specifically, dilated cardiomyopathy," the late rocker's rep released in a statement to Rolling Stone magazine. According to the Mayo Clinic, this condition is a common cause of heart failure, as it limits the organ's ability to pump blood. 
The statement continued, "Severe coronary artery disease was identified as a significant condition to the cause of death according to the official report submitted by the Clark County Coroner's office. We ask that you please continue to respect the privacy of the family and friends of Vinnie Paul. No further statement will be issued."
As Nicki Swift previously reported, Paul had passed away at the age of 54 on June 22, 2018. While details surrounding his death were not revealed at the time, it was later announced that he'd died in his sleep in his Las Vegas home. According to TMZ, Paul was laid to rest a week later in Texas in a custom-made KISS casket courtesy of the band itself. His late brother, guitarist "Dimebag" Darrell Abbott, with whom he founded Pantera in 1981, had been buried in an identical coffin following his tragic passing in 2004. While performing on stage with the duo's other group Damageplan, Paul's brother had been shot and killed by an obsessed Pantera fan.
A number of celebs took to social media to share their thoughts and express their condolences after the news of Paul's passing broke. "So sad to hear of the death of Vinnie Paul," Paul Stanley of KISS tweeted. "Loved when Pantera did shows with us and in later years Vinnie was always front and center at all KISS shows. RIP and condolences to his family."
In addition to being a co-founder of the influential Texas metal band, which received four Grammy nominations before calling it quits in 2003, Paul was more recently known for his drum work with the heavy metal supergroup Hellyeah.
Our thoughts remain with Paul's loved ones during this difficult time.