Selena Gomez Finally Addresses One-Time BFF Demi Lovato's Alleged Overdose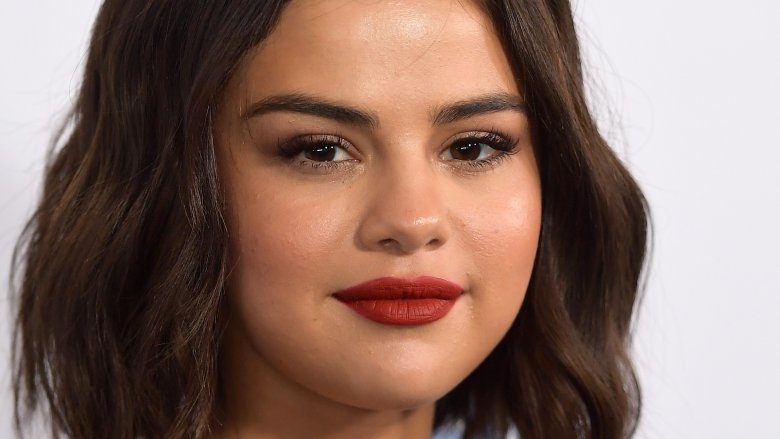 Getty Images
"Back to You" singer Selena Gomez broke her silence about fellow pop star and former best friend Demi Lovato's apparent drug overdose back in late July 2018.
In her October cover story interview with Elle magazine, shared on Tuesday, Sept. 4, 2018, Selena Gomez revealed that she'd moved from Los Angeles to California's Orange County in order to escape unrelenting paparazzi. "It's been such a release. L.A.'s just gotten really claustrophobic for me," she said. "I can't do any of the things I do here in L.A. It's just impossible." One of those things was likely dealing with the aftermath of Lovato's reported near-death experience after allegedly overdosing.
While many celebrities, such as Ariana Grande and Nick Jonas, took to social media to publicly support Lovato after her hospitalization, Gomez surprisingly did not. However, she did try to connect with Lovato in private. "All I'm saying is, I reached out personally. I didn't do a public thing. I didn't want to. I...I love her," Gomez told the magazine. "I've known her since I was 7. So...it's...that's what I'll say."
Though Gomez didn't initially speak out about Lovato, she was seen looking upset shortly after Lovato's suspected overdose. As Hollywood Life reported, Gomez, who first became close friends with Lovato when the pair starred on Barney & Friends together as children, was photographed looking distraught. It's worth noting that, at the time, Gomez donned a long shirt that read "Keep the Faith," which many fans took to be a message directed at Lovato.
A source told E! News that Gomez had reached out to Lovato's family "to share her love and prayers," noting that the former Wizards of Waverly Place star "hates that Demi has been suffering."
Fortunately with her move to Orange County, Gomez, who reportedly fell out of touch with Lovato after becoming friends with singer Taylor Swift (via E! News), can continue to focus on herself and on her emotional well-being. "Right now, I feel very sure of where I am. I don't feel erratic or emotionally unstable. Or like I can't handle my emotions, like I used to," she said. 'It's kind of understanding myself a little more."
We're glad to hear that Gomez is living her best life, and we certainly hope Lovato learns to safely do the same.