Cosby Show Alum Geoffrey Owens Addresses Tyler Perry's Job Offer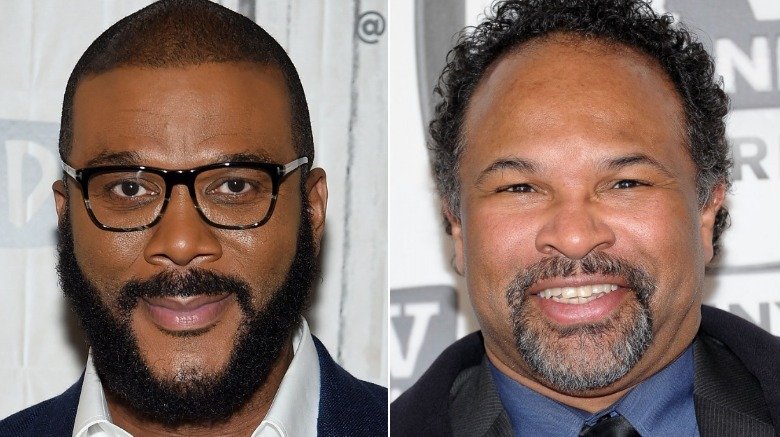 Getty Images
After a whirlwind week of publicity, it looks like former star of The Cosby Show, Geoffrey Owens, is headed back to the small screen.
On Wednesday, Sept. 5, 2018, the actor, who's best known for portraying Elvin Tibideaux on the once-beloved sitcom between 1985 and 1992, appeared on Good Morning America for the second time this week. During the interview, he again addressed the outpouring of support he's received from peers in the entertainment industry after being job-shamed for earning a living as a cashier at a Trader Joe's in New Jersey.
Owens also finally responded to the job offer Tyler Perry posted on Twitter earlier this week. The coveted acting gig, which the actor has since accepted, will be on the media mogul's OWN network crime drama, The Haves and the Have Nots.
"It's certainly very generous of him even to just kind of put that out there. It's very encouraging," Owens, who only learned about the job through GMA since he doesn't have a Twitter account, said. He went on to say that over the last few days, "It's been nonstop contact and emails and phone calls and texts and interviews," adding, "It's actually bizarre. A lot of fun, though."
As Nicki Swift previously reported, the 57-year-old was spotted bagging groceries at the popular grocery store chain, where he reportedly made about $11 an hour, just last week. At the time, photos of Owens during a shift went viral, sparking criticism from multiple media outlets and social media users over the actor working a regular job. 
In response to the backlash, a number of fans and celebs soon defended him online, while noting the financial realities of being a working actor. Brooklyn Nine-Nine star Terry Crews, for example, tweeted, "I swept floors AFTER the @NFL. If need be, I'd do it again. Good honest work is nothing to be ashamed of."
Due to the heightened media attention, Owens decided to quit his job at Trader Joe's after 15 months of working there. While breaking his silence on the matter during his initial GMA appearance on Tuesday, Sept. 4, the actor explained he'd taken on the job so he "could have some flexibility, try to stay in the business." Although he emphasized, "There's no job that's better than another job. ...Every job is worthwhile and valuable," he said, "I've been teaching, acting, directing for 30-plus years, but it got to a point where, you know, it just didn't add up enough, and you gotta do what you gotta do."
While Owens admitted he was "really devastated" at first over the criticism, he added that "the period of devastation was so short" because of the love and support he'd received on social media.
Immediately following Owens' first GMA interview, Perry had taken to Twitter with, "#GeoffreyOwens I'm about to start shootings OWN's number one drama next week! Come join us!!! I have so much respect for people who hustle between gigs. The measure of a true artist."
As Perry explained to the morning show on Wednesday, "I have such a tremendous respect for a man, number one, who has no pride about working. He's gonna do what he has to do to support his family, he's gonna go get a job. 'Cause I know a lot of people in the business, in Hollywood, that refuse to go to work when they're between acting gigs." 
"So, when I saw that, I was moved by him," the multi-hyphenate added. "And that's the true measure of a man. The true measure of an artist. And I had so much respect for him. I was like, 'Listen, come on down here and play with us.'"
Since his days on the once-popular NBC series, Owens has cultivated an impressive resumé in his own right, appearing in a number of television series, including multi-episode arcs on the NBC comedy Built to Last in 1997 and the HBO dramedy Divorce in 2016. While focusing primarily on stage work after The Cosby Show ended, he's performed in a number of productions, like Romeo and Juliet and David Mamet's Race, has directed the likes of King Lear, Much Ado About Nothing, and The Taming of the Shrew, and has taught at Yale and Columbia. More recently, he's been leading a Shakespearean workshop in New York City.
Owens had confessed during his first GMA appearance that he "wouldn't feel comfortable" getting hired due to this situation as opposed to on the merit of an audition. However, it's heartwarming to see that what started out as an ugly attempt to job-shame an actor has turned into a story of great support — while inadvertently shifting his on-screen prospects.
"I never in my wildest dreams would have imagined this," Owens said in his follow-up GMA interview, before jokingly adding, "Like, what's a way that you can get a lot of publicity? Take a job at Trader Joe's!"