Report: John F. Kennedy's Nephew Dead At 63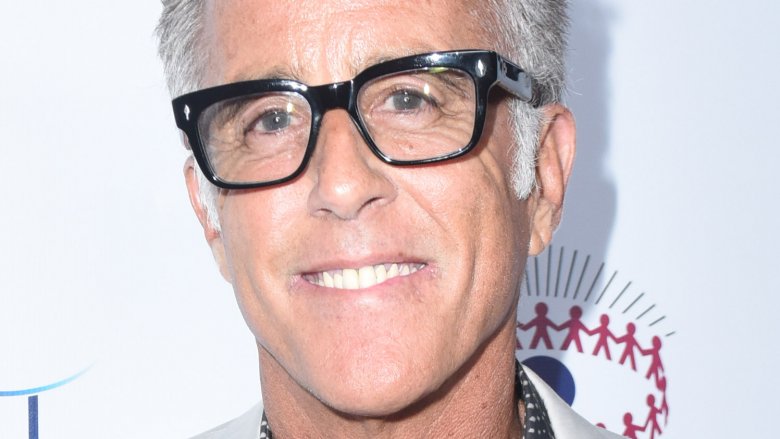 Getty Images
Late president John F. Kennedy's nephew, TV and film actor Christopher Lawford, has passed away.
According to TMZ, Lawford suffered a "medical emergency" while at a yoga studio on the night of Tuesday, Sept. 4, 2018, and died sometime afterwards. His passing is thought to be due to "natural causes." However, an autopsy will reportedly be performed to determine Lawford's true cause of death.
On Wednesday, Sept. 5, a spokesperson for Lawford confirmed the unfortunate news to Entertainment Tonight. Lawford's cousin, former Rhode Island congressman Patrick J. Kennedy, claimed that Lawford, a former drug addict who had shared his battle with the world, had suffered a heart attack which ultimately caused his untimely death. "The recovery community lost a founding father today," Kennedy stated in a post on Twitter. "My cousin, Chris Lawford, passed away from a heart attack yesterday evening. To the world he was an author, actor, & activist, but to the recovery community he was a pioneer — living proof that long-term recovery was possible."
Lawford's other cousin Kerry Kennedy also publicly reacted to his passing, tweeting out, "We mourn the loss of my cousin Christopher Lawford, Rest in Peace."
Christopher Lawford was 63 years old. He is survived by his wife, Mercedes Miller, and his three children, whom he shared with his ex-wife Jeannie Olsson.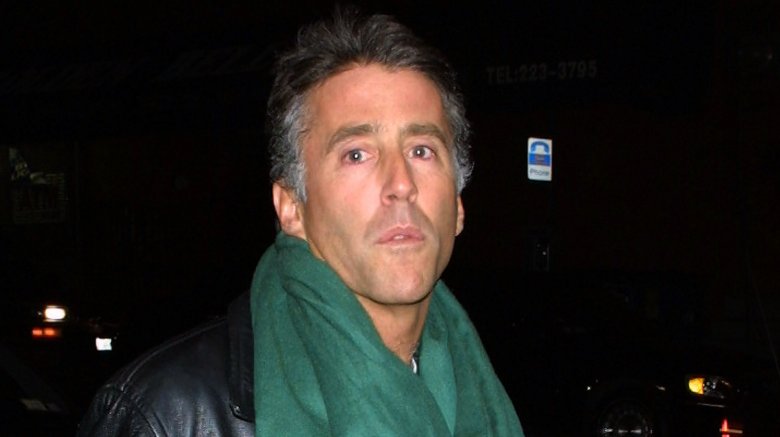 Born to John F. Kennedy's sister Patricia Kennedy and her husband, Peter Lawford, Christopher Lawford made a name for himself in Hollywood, by taking on roles like Philip "Charlie" Brent and Senator Jordan in the popular soap operas All My Children and General Hospital, respectively. He also starred in 2000's Thirteen Days, 2001's Exit Wounds, and 2003's Terminator 3: Rise of the Machines.
He was also an author, releasing the New York Times bestselling memoir Symptoms of Withdrawal: A Memoir of Snapshots and Redemption in 2005, following, in part, his addiction to drugs in the 1970s and 1980s. A few years later in 2009, his other book Voices From the Front Lines of Addiction and Recovery hit shelves.
Openly discussing his addiction with Parade in 2015, Lawford revealed that he believed his addiction was caused by a "perfect storm." He told the magazine, "We had an entirely different culture in 1969 when I first used drugs. Experimentation, permissiveness and, frankly, ignorance of what this disease is." Lawford, who said that addiction runs on both sides of his family, added that he believed that he became an addict due to the "severe trauma" he experienced as a child that caused him to distance himself from his peers.
Besides his career appearing on the big and small screens and penning memoirs, Lawford also earned himself a Juris Doctor degree from Boston College School of Law and participated as part of the Democratic National Committee. He even worked for his uncle Senator Ted Kennedy, and helped his aunt, Eunice Shriver, with the Special Olympics, the nonprofit organization she founded in 1968.
Due to his struggles with addiction, Lawford's record wasn't totally clean. People notes that Lawford, who first used drugs when he was just 12 years old, was once arrested in Colorado back in 1980 for allegedly impersonating a physician in an attempt to snag prescription medication. However, the charges against him were later dropped after he completed probation.
According to People magazine, Lawford became determined to get sober in 1986 when he was 30 years old, entering rehab after his cousin David Kennedy's 1984 drug overdose and subsequent death.
In March 2013, Lawford shared with The Seattle Times that he'd been sober for 27 years. "The last thing in the world I wanted to be was the [expletive] poster boy for addiction recovery!" he said at the time. "But I found me. I want me, I want my life. I love my baggage and what I come from and the ability to do what I want to do."
Our thoughts are with Christopher Lawford's loved ones during this difficult time.