Former NFL Player Jason Hairston Dead At 47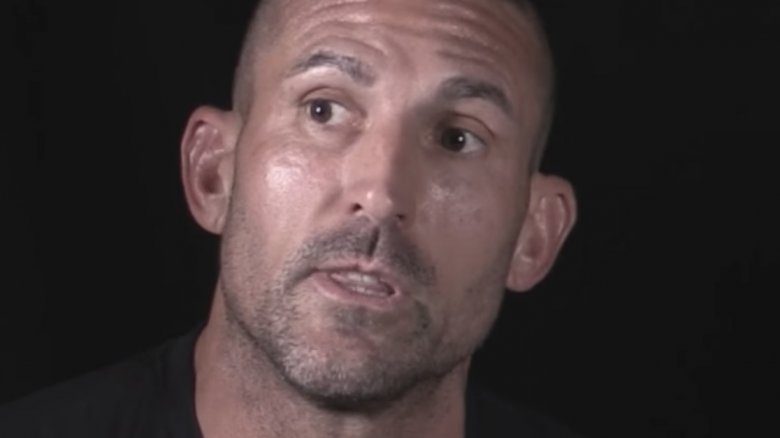 YouTube
Ex-NFL player Jason Hairston has died.
Hairston, who was best known for his career as a San Francisco 49er and for his hunting goods company KUIU, was reportedly found dead in his Dixon, Calif. home on Tuesday, Sept. 4, 2018. According to a section of KUIU's website created "in loving memory" of Hairston, the former professional footballer committed suicide. He was 47 years old.
KUIU had previously confirmed Hairston's death on Twitter on Wednesday, Sept. 5, before details of his passing were revealed. "We are shocked and saddened to announce the tragic passing of KUIU founder Jason Hairston," the company wrote in a Twitter post. "His legacy lives on in KUIU's spirit of relentless innovation."
Hairston is survived by his wife, Kirstyn, and their two children. At the time of this writing, further details about his death have not yet been revealed to the public.
As noted by People magazine, Jason Hairston began his football career in college at the University of California, serving as a starting linebacker for UC Davis Aggies football in 1993. Two years later, he was signed to the San Francisco 49ers as a free agent before later being traded to the Denver Broncos. He retired in 1996 when he was just 24 years old after experiencing "all sorts of problems with [his] neck."
He later changed careers, founding Sitka Gear and later KUIU. He was featured in Forbes magazine in 2017 after KUIU grossed $50 million in sales. "Your biggest dreams are possible," Hairston said at the time when asked to give advice to aspiring entrepreneurs. "Find what you truly love. Become an absolute expert in this, and you can build a career or business. You will never reach your full potential both in life and in business unless you do what you love."
He continued, "Most people use fear to come up with the reasons they should not chase their dreams. Instead, use fear to motivate you to work harder and prepare more. Then, these dreams will happen."
YouTube
In 2016, Hairston revealed to CNBC that he believed he had chronic traumatic encephalopathy (CTE), which is a type of brain degeneration caused by head trauma. "I played linebacker, and the way I played the game, I led with my head. I played the way they tell us not to play now," he explained, noting, "I have all the symptoms of CTE."
CTE can only be confirmed via autopsy, but it is often found in athletes who have experienced repeated head injuries. According to the Mayo Clinic, symptoms may include short-term memory loss, difficulty thinking, impulsive behavior, emotional instability, depression, and suicidal thoughts.
Hairston was close friends with President Donald Trump's son Donald Trump Jr., and the pair even went on a hunting trip in Canada together shortly before Hairston took his own life, according to People. After news of Hairston's death made headlines, Trump Jr. took to Instagram to mourn the loss of his friend. Sharing a series of photos of himself hunting with Hairston, he wrote, "Jason, I have no words. I will always remember our adventures and sharing a campfire with you. They will be some of my fondest experiences in the outdoors."
He went on, "You were and will continue to be an inspiration to all outdoorsmen and women for generations to come. Thanks for the friendship and the memories buddy. I'm going to miss you. R.I.P."
According to the Daily Mail, Hairston's friendship with Trump Jr. snagged him a gig at the federal government's Department of the Interior. Hairston, who also helped campaign for Donald Trump's presidency, reportedly worked "as a liaison between the agency's head Ryan Zinke and sportsmen's groups on issues such as conservation and public lands."
Our thoughts are with Jason Hairston's loved ones during this difficult time. In lieu of sending flowers, Hairston's family asks for donations to be made to the Boston University Concussion Legacy Foundation to help fund research for CTE.
If you or anyone you know is having suicidal thoughts, please call the National Suicide Prevention Lifeline at 1-800-273-TALK (8255).