Gilligan's Island Star Reveals She's Broke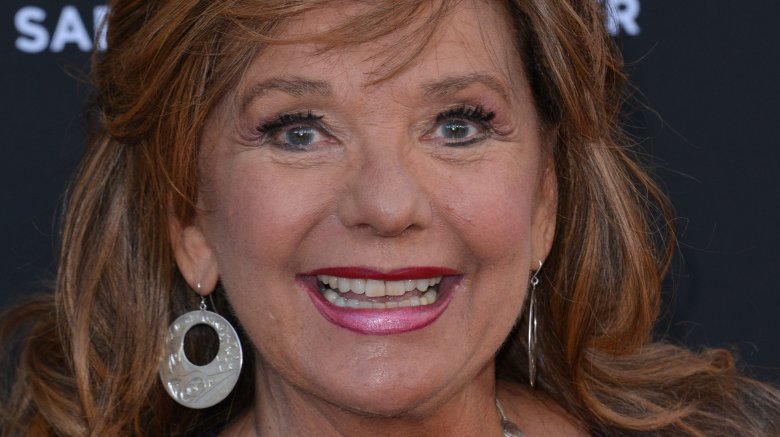 Getty Images
Gilligan's Island actress Dawn Wells is reportedly in a bad spot financially.
On Aug. 27, 2018, a man named Dugg Kirkpatrick created a GoFundMe page for Wells, who played sweetheart Mary Ann Summers on the popular '60s comedy. According to the page's description, Wells, now 79, lost all of her life savings after the infamous 2008 United States financial crisis. She also underwent a "life-threatening surgery," which allegedly nearly killed her. Wells has since been hit with huge medical bills (she'd been hospitalized for two months) as wells as IRS fees.
"Dawn is living one of the greatest fears we Americans have, an uncertain future," the GoFundMe page reads. "Should any of you out there wish to contribute a small [sum] to help a woman who gave so many people Joy over the years, it would be so appreciated." The creator of the page is asking for $180,000 for help paying for Wells' hospital bills and IRS penalties, as well as for a residence at an assisted living facility.
Since the fundraiser gained traction online — at the time of this writing, people have contributed a total of $120,294 — Wells herself has spoken out, clearly in awe of the good will others have shown her. "Wow! I am amazed at the kindness and affection I have received from the current outpouring in regards to the Go Fund Me Page that is grabbing so much attention and want to address it," she began in a post on Facebook published on Sept. 5. "A dear dear friend of mine with a big heart was trying to help me with some common issues we all understand and some must face. He [created] that page with the love [and] emotion like someone protecting their child."
Noting how quickly time goes by, Wells opened up about her current financial situation, revealing that she's not quite sure exactly how she got to this point. "I don't know how this happened," she said. "I thought I was taking all the proper steps to ensure my golden years. Now, here I am, no family, no husband, no kids and no money."
She added, "I'm grateful that God has given me so many friends and fans who care, or it would all be too ....overwhelming .....I am grateful to any of my fans who are willing to offer support. However, please know that my outlook is positive and I look forward to seeing you all in my travels."
According to TMZ, a friend of Wells (it's unclear if the friend is the same one who created the GoFundMe page) said that Wells had broken her knee this year, which led to further financial distress as she was still recovering from another surgery at the time. The friend also told the gossip rag that Wells wanted to move into an assisted living facility designed for members of the entertainment industry, but the center wouldn't accept her due to her massive financial debt.
Fortunately, in a later update posted on the GoFundMe page on Thursday, Sept. 6, Wells has since been able to find "a fab retirement village" in Glendale, Calif. The actress is reportedly "thrilled, humbled and flattered" by everyone's contributions. According to TMZ, Wells will be moving into the facility during the weekend of Sept. 8. Any additional funds raised by the GoFundMe page after Wells' debts have all been paid will reportedly go into a trust for the former Gilligan's Island star and will help pay for expenses like rent in the future.
Though it'd certainly seem that Wells accepted the donations made to her, she has reportedly considered giving the money back to her donors. Her spokesperson, Harlan Boll, told USA Today, "At this time, it has not yet been decided whether she will return the funds so generously donated by her fans and friends or if it will go into a trust/fund (for transparency purposes) that would help alleviate the previously mentioned issues."
Regardless of what Wells ultimately decides to do, we hope she can find peace in knowing how much love her everyone has for her, as evidenced by their donations.